A choir composed of elderly women above the age of 80, who migrated to Turkey from Bulgaria and Romania with their families many years ago, performs Balkan songs and ballads to keep their culture alive. The songs and ballads sung by the choir, as well as the culture and tradition of the Balkans, have been recorded in order to be passed down to future generations. Initiated by Subaşı Oral History Working Group, the project aims to record the folklore of the people who migrated from the Balkans though the 10-person choir.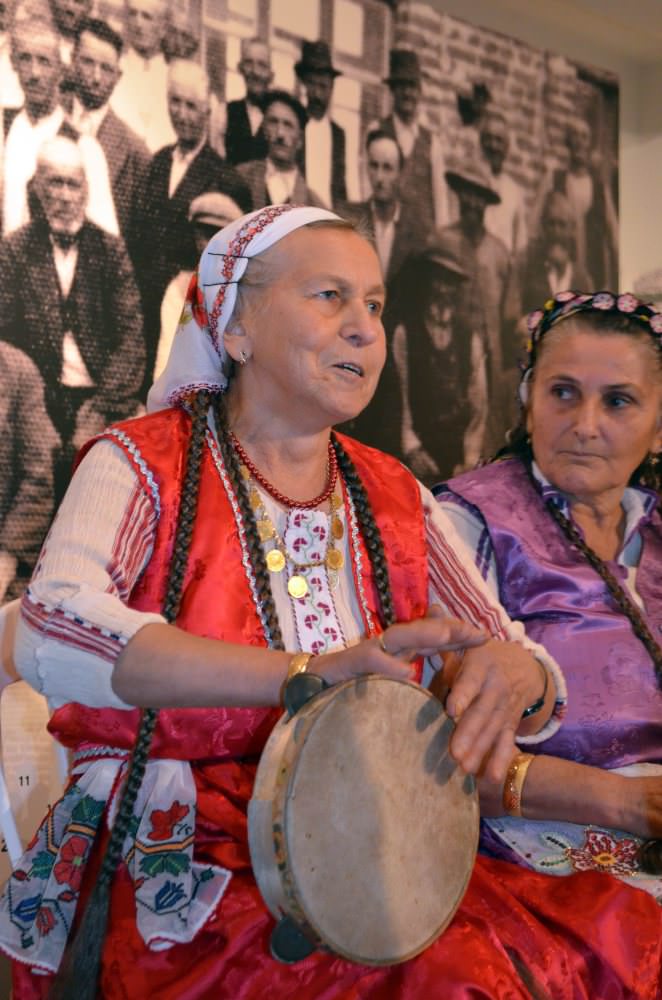 The head of the Subaşı Working Group, Zeki Gürsu, told Anadolu Agency (AA) that they initiated the project to protect and pass down the Subaşı region's traditions and folklore to the next generations to come. After studying and interviewing elderly women who came to Turkey from Bulgaria and Romania, Gürsu said they decided to record their traditions. "We began working on the project with the Hıdırellez events. We have been focusing on their traditional customs, ballads, songs, traditional games and food culture," Gürsu added.
The Subaşı Working Group kicked off their project by putting a choir together. They have chosen elderly women who migrated to Turkey when they were babies or little children to perform Balkan songs and ballads. "We gather the elderly living in Subaşı. We listen to their stories about ballads, traditional customs and games, and record them. We are also planning to put together a group composed of younger generations and create the necessary environment for them to work with the elders. Our primary aim is to introduce Balkan ballads and traditions to young generations," Gürsu said.
Hatice Tunalı, one of the members of the Balkan choir, said she migrated to Turkey with her family when she was six months old in 1935. She said migrants had to build everything from scratch when they first arrived. "We arrived on the foothills of the mountains and built our own houses from mud bricks. Mustafa Kemal Atatürk, the founder of the Republic of Turkey, is said to have helped us migrants a lot," Tunalı said. She added that they have been working to hold on to life since they were children. "We married, bore children and built our own lives. We are wearing our traditional clothes, as we are longing for those days. We are trying to keep our traditions that we had in Bulgaria alive here," she said. Fatma Kocaman, another choir member, said she migrated to Turkey in 1935 when she was only 20 days old, and continues their traditions with her friends as they learned from their families.
An estimated 10 million Ottoman-era Muslims, which are known as "Muhajir," mostly consisting of Turks, Bosniaks, Circassians, Pomaks, Albanians and Tatars, were relocated to Anatolia beginning in the late 18th century until the end of the 20th century. Between five million and seven million of those migrants arrived to Ottoman Anatolia from 1783 to 1914 due to the loss of Ottoman territories in the Balkans, especially during the First Balkan War, which caused the loss of almost all Ottoman-held Balkan territories. This escape was the result of widespread persecution against Ottoman Muslims that occurred in the last years of the Ottoman Empire by newly established Balkan countries. The migrations did not halt with the establishment of the Republic of Turkey, as a large amount of Turks, as well as other Muslims, continued to migrate to Anatolia from the Balkans and the Soviet Union to replace Greeks, Armenians and other minorities who were forced out of their native Anatolian lands.