Detailed weather forecasts and analyses are necessary for airways as well as drivers and experts checking the temperatures of plants through sensitive sensors in greenhouses. In the future, automobiles, logistics companies and both agricultural and husbandry-related institutions will work with instant weather forecast systems. This is why IBM Watson's Internet of Things Unit has acquired Weather.com. Weather information is a critical necessity for thousands of companies every day. The acquisition of Weather.com, a website that offers instant global weather forecasts, might seem surprising to some, though.
Here's the good news with some examples. You are about to set off in your car. When you ask for route information, the car will then give you a notification advising to use snow tire or chains, that is if snow tires or chains are still in use at the time. In other words, people can be oblivious to weather information, but the Internet of Things never. Of course, to receive this information, your automobile must be connected to the Internet.
Alternatively, a farmer will take caution against frost if he uses similar smart services. Farmers might make a loss if they do not consider the weather forecast. Through a smart system, their crops will not be damaged that much and insurance premium will be less.
Insurance premium


IBM Watson's acquisition of Weather.com will serve many fields from automotive to agriculture and logistics. What comes next is that the companies that do not want to use this service might come up higher insurance premium. More explicitly, agriculture, entertainment and logistics will need to invest in smart devices and infrastructure if they do not want to pay high insurance premiums. When the acquisition is finalized, IBM will be the owner of product and technology assets of The Weather Company including employing the world's prominent meteorology data experts, a high volume cloud platform with sensitive forecast capacity that can process, analyze and distribute big data sets in real time. The company's advanced models analyze data brought from 50,000 flights, over 40 million smart phones and 3 billion weather forecast reference points each day. This practice allows the company to offer a varied range of products and service to more than 5,000 customers in different fields like the press, aviation, energy, insurance industries and state institutions.
26 billion inquiries
IBM's purchase will also help the company be more active with its mobile applications. IBM's powerful cognitive and analytic platform will increase interest for the cloud-based services of the Weather Company, which has the fourth-most used mobile application in the U.S. This purchase will also bring together a dynamic cloud data platform that processes 26 billion inquiries every day. The deal will enlarge the access area of IBM's cloud data services while improving business talents and global accessibility of the Weather Company.The cloud-based data platform of the Weather Company will allow IBM to collect global data faster, and store, analyze and distribute the data. Furthermore, the data platform will enable IBM to process much more detailed weather forecasts.
Airline costs to go down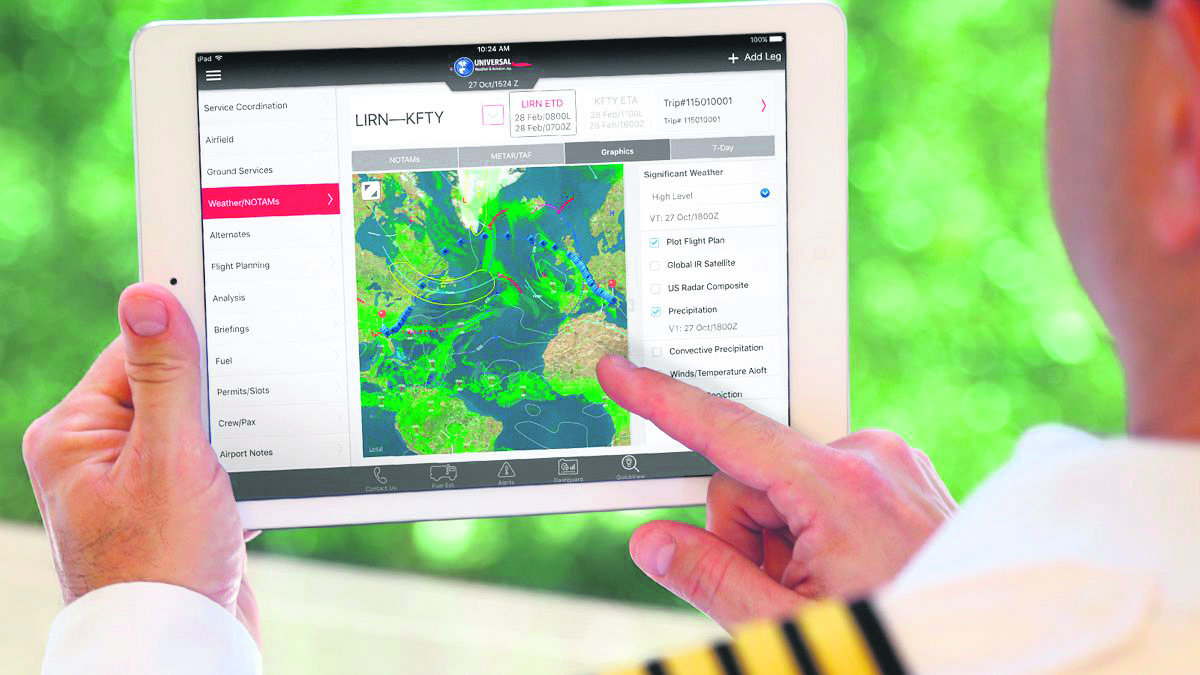 Cognitive weather forecasts produced by the Internet of Things transforms the operations of all sectors. For instance, analytical weather forecasts will bring real-time social media dialogues about weather, detailed information about transportation and other data together. When demand increases, the system will help retailers and distributors to manage the availability of their vital products. Airline companies might save billions of dollars by using real-time and retroactive data sources to optimize their fuel consumption to reduce the density at airports and the number of delays as well as increase passenger safety during flights.
Mobile broadband makes objects fly

4.5 G services, which will be available in Turkey on April 1, 2016, will cause an increase in the use of information services. What is more, mobile video, mobile information and reference applications will not only be used by people. In the due next five years, objects will use more Internet than people. 4.5 G services will be a touchstone for the Internet usage of objects in Turkey.