Facebook Inc Chief Executive Mark Zuckerberg and his wife said they plan to give away 99 percent of their fortune in Facebook stock to a new charity the couple were creating, while announcing the birth of their first child on Tuesday.
In making the announcement, Zuckerberg said he had told the company that he would be selling or gifting up to $1 billion of his stock for each of the next three years. At current market prices, his shares in the company are now worth roughly $45 billion.
He said he would maintain voting control for the "foreseeable future."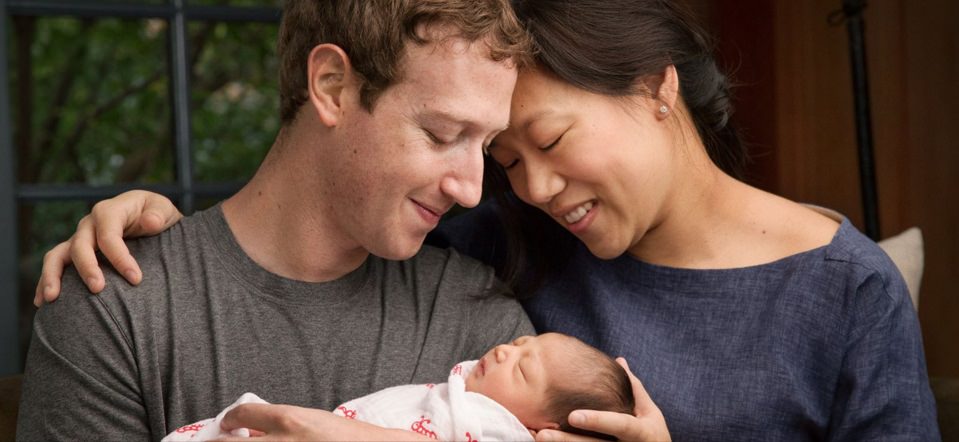 Zuckerberg, 31, and his wife also announced the birth of his daughter named Max.
"Priscilla and I are so happy to welcome our daughter Max into this world," Zuckerberg said in a Facebook post.
"Max, we love you and feel a great responsibility to leave the world a better place for you and all children. We wish you a life filled with the same love, hope and joy you give us. We can't wait to see what you bring to this world," Zuckerberg said in a letter to Max posted on his Facebook page.
Zuckerberg will "gift or otherwise direct" nearly all his shares of Facebook stock, or the after-tax proceeds of sales of shares, to further a mission of "advancing human potential and promoting equality" by means of activities for the public good, the California-based social network said in a filing with the US Securities and Exchange Commission.

Zuckerberg "intends to retain his majority voting position in our stock for the foreseeable future," Facebook said in the SEC filing.

"As you begin the next generation of the Chan Zuckerberg family, we also begin the Chan Zuckerberg Initiative to join people across the world to advance human potential and promote equality for all children in the next generation," the Facebook chief and his wife said.

"Our initial areas of focus will be personalized learning, curing disease, connecting people and building strong communities."