Although hip hop does not dominate Turkish music, Istanbul hosted a major performance which, its organizer said, "bring together the greatest names of the hip hop community" in Turkey. Titled "Hip Hop Jam," the show gathered 33 Turkish hip-hop performers at Istanbul's Volkswagen Arena this weekend. One of Turkey's most well-known rap artists Bilgin Özçalkan, also known as Ceza (punishment in Turkish), headlined the show.
The Istanbul-born, 37-year-old singer is the contemporary face of the Turkish rap scene. His latest album Suspus (Silent and Cowering), released in May, was ranked first by the Turkish entertainment retailer D&R charts at the time, staying on the top of the list for eight weeks. Ceza's music has not only been used as jingles for television advertisements. A political party in Turkey also adapted one of his songs for its election campaign, but was sued by the singer for copyright infringement. Turkish hip hop was actually born in Germany, a country where Turks form one of the largest minorities.
The Germany-based Turkish rap group Cartel - whose members are mainly children of Turkish immigrants who went to Germany to find work during the 1960s - released its first album in 1995. The band sold around 500,000 records officially and more than 1.5 million bootleg copies, says Tunç "Turbo" Dindaş, a veteran hip hop artist.
A member of Cartel at the time, Erci Ergun, also known as Erci E, said: "Cartel showed Turkey that Turkish rap could be successful." The band was the first and only Turkish rap group that took the stage at Istanbul's İnönü Stadium in 1995. According to the 42-year-old Berliner, Cartel introduced a new wave of music and "Turkish youngsters started to take interest in hip hop culture." Erci E. says Germany-based musicians influenced Turkish hip hop until 2004, but today's Turkish rap has its own audience and market.
In the 1990s, Turkish rap groups would copy German accents, he says. "Today Turkish rap has found its own way," he adds. "Conditions are better today." Another Berlin-born rapper, Mahmut Akın, also known as Maho B, who lives in Turkey's northwestern province of Bursa recalls: "We couldn't even find a microphone in the past."
Cartel combined traditional Turkish music with rap beats, using samples from prominent Turkish musicians such as Barış Manco and Erkin Koray. When they used Turkish pro-nationalist singer Ozan Arif's samples in their songs, they received attention from Turkish nationalists, says Dindaş. But, according to Maho B., Cartel's reference to nationalism is "a misunderstanding."
"If you are living in Germany, everyday neo-Nazis call Turks out. It was a reaction to Neo-Nazism," he says. The group's one of the most well-known songs was Cartel Bir Numara (Cartel Number One).
The video clip starts with one of the MCs listening to the news on the radio: "Five Turks including three children lost their lives after a fire attack last night," says a broken Turkish voice - a reference to the 1993 Solingen arson attack, one of the most serious anti-foreigner violent acts in modern Germany in which five people, including three children, died.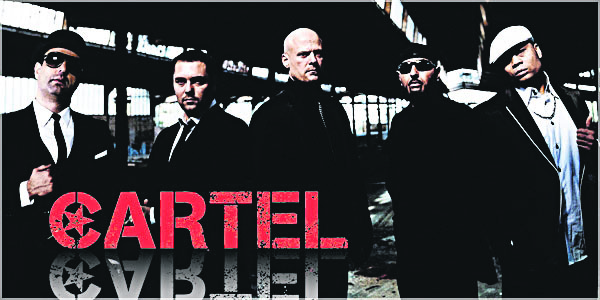 "Cartel consisted of not only Turks but also included Kurds, a German and a Cuban," Maho B. adds. According to Dindaş, members of Cartel compared themselves to African-Americans in the U.S. and rap music was a way to forge an identity in German society. Dindaş claims that the main reason why the first Turkish rap songs came from Germany was the fact that the grammar structure of the Turkish language was supposedly not suitable for rap music. "The new generation of Turkish immigrants in Germany spoke a broken Turkish and it was easier for them to put Turkish into rap music," he says.
Maho B. does not agree with Dindaş. "Rap music can be done in any language, in French or in Japanese," he says. Cartel's fame slid after a disagreement with their manager, which caused the group not to release another record.
In 2011, the group members came together again but this attempt was not as successful as their first experience was in 1995. Turkish rapper and radio DJ Ege Çubukçu, who will take part in Saturday's show, says: "Turkish radios don't play rap music because it is not mainstream."
He adds that his radio program Şehrin Azizleri (Saints of the City) at Açık Radio, an independent radio station broadcasting from Istanbul, is the only national rap music show in Turkey. Çubukçu believes, however, that there have been good productions from Turkey's new hip hop generation in recent years. Maho B. does not agree, saying, "Today's rap is empty."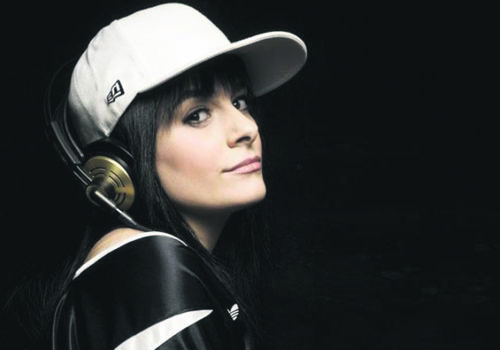 Ayben
"You don't see love or respect in the new generation's songs. Their album productions are very low quality as they produce them in their houses. We worked in professional studios and our topics dealt with the environment, economics and politics. You wouldn't hear any swear words or battles with another rapper in our songs," he adds. Besides Ceza and Ege Çubukçu, Saturday's gig will feature Mode XL, Sansar Salvo, Pit10, Ayben (Ceza's sister), Kamufle and Anıl Piyancı and Emrah Karakuyu.