Belgium's Faymonville, also known as the "Turkish village," witnesses colorful scenes during the annual traditional carnival. Organized with contributions and participation from surrounding villages, each year villagers of every age march around the village, following horsemen carrying Turkish flags. Residents of surrounding villages participate in the celebrations wearing the costumes of different communities and doing folk dances. The villagers said that they were called "Turks" because they refused to pay tax to the church, and they are have a lot of fun during the carnival. The carnival hosts many Turkish people who came to Faymonville from Belgium and other European countries. Döne Çirpi, attending the carnival for the first time said, "We are very happy to see the Turkish flag. We are very proud that this carnival takes place in Belgium. We are glad that we came here."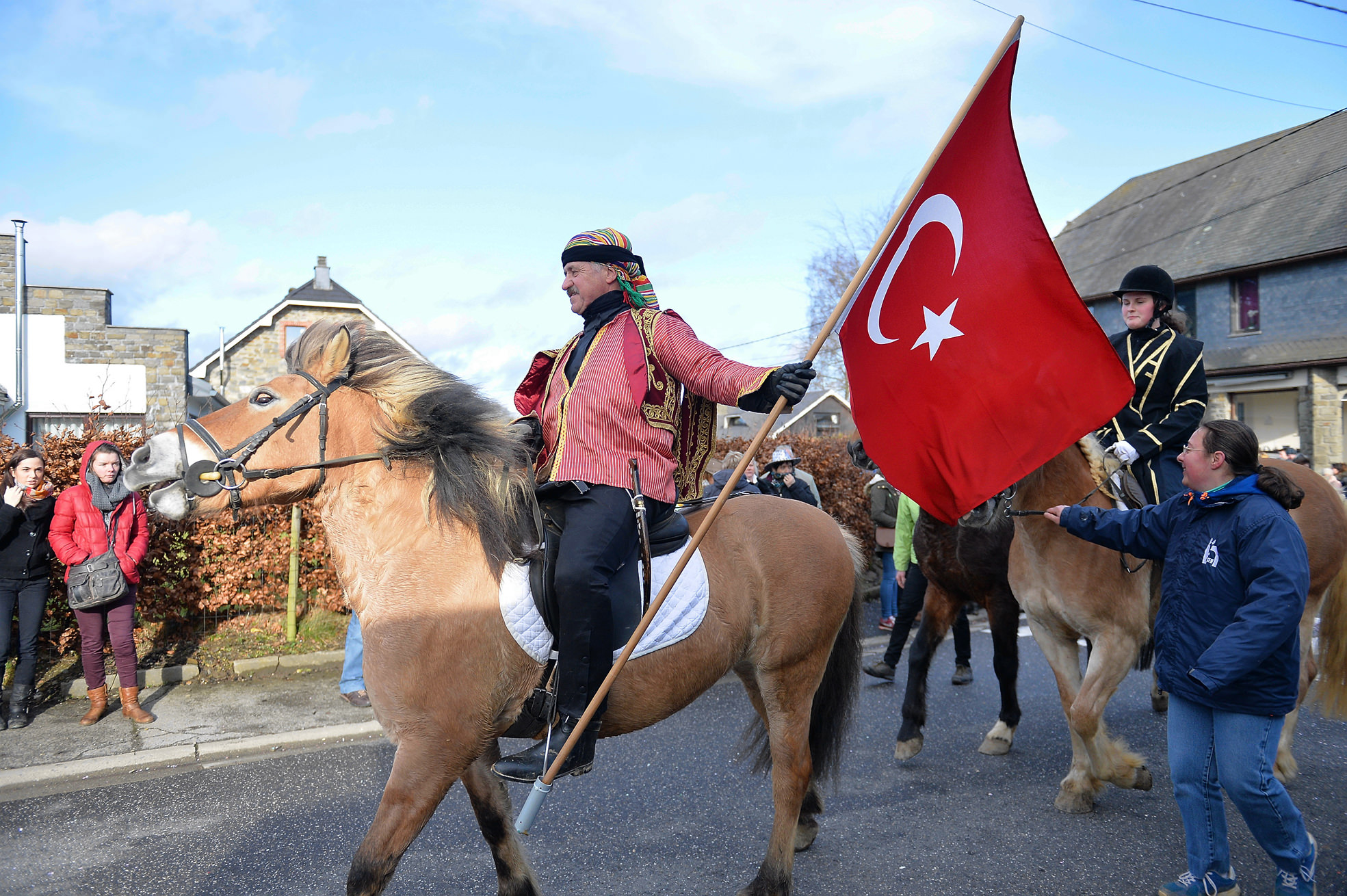 Şengül Erdoğan said they came from Brussels and expressed her happiness to see a Turkish flag carried by Belgian men and horses. İsmail Erdoğdu said Turks should also be a part of the carnival.
Located near German border, Faymonville features a village library standing out with moon and crescent motifs carved on marble and Turkish flags engraved on windows. Village's football team RFC Turkania (Young Turks Union) competes in amateur league of Belgium, with their uniforms featuring the Turkish moon and crescent.
There are different rumors dating back to the eight century about why Faymonville is called a "Turkish village." One rumor has it that the villagers refused to participate in the Crusades, while a more common rumor claims that Faymonville is called a Turkish village because the villagers refused to pay the taxes that church imposed on them to pay for a war against the Ottomans, and the locals allied with the Muslims in the 16th and 17th centuries.