The time of a year when you see hundreds of red hearts, roses and kissing lovers on streets has arrived. Just like the rest of the world, lovers who hope to mark Feb. 14 have either already planned a vacation or are looking to find a tranquil destination to spend a romantic time together.
Turkey, which has many romantic destinations that make you feel as if you were alone on the earth with your better half, calls on you this coming Valentine's Day. Full of lovely destinations, scenery and incredible culture, Turkey is February's hot choice for couples. To turn your holiday into an unforgettable adventure, here are the best romantic holiday destinations and secluded love nests.
Istanbul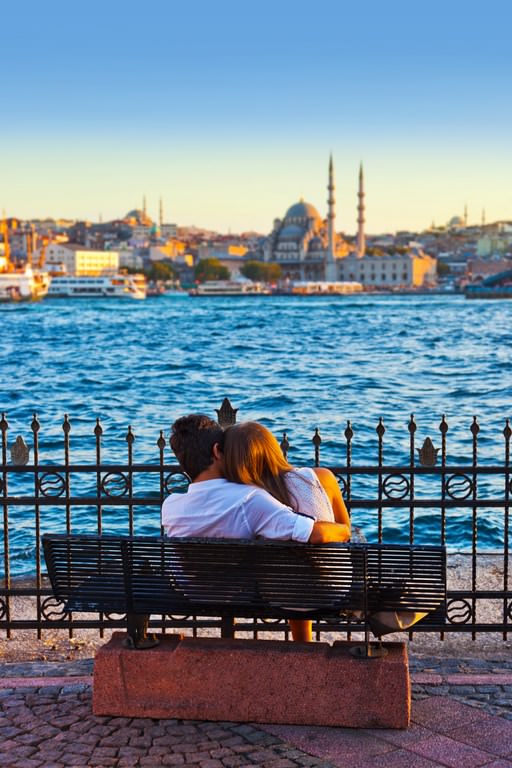 Istanbul, absolutely the most romantic destination for lovers on Valentine's Day with many magnificent, historic architectural wonders and streets where you can walk hand in hand. Its scenery is enough to let you feel love in the air, especially with "that special someone." With seven hills and three surrounding seas, Istanbul is magically beautiful. The best destination on Valentine's Day is the Galata Tower in Istanbul's top tourist destination: Taksim Square. Imagine you are on the roof of one of the city's most well-known landmarks and watching the mesmerizing sunset. That is exactly what "enjoying the best of both worlds" means. Originally built as a watchtower, the medieval structure is 66.9 meters (nine stories) high. At the time it was the city's tallest structure, providing a vantage point to look out over the city of Constantinople, sprawling over the opposite side of the Golden Horn. An elevator only goes to the seventh floor, so visitors must climb the two remaining stories. The restaurant at the top gives you an incredible opportunity to enjoy Valentine's Day dinner, while the 360-degree panoramic view captivates you with the Bosporus, the Golden Horn, the Blue Mosque and many other monumental landmarks at sunset. If you come in the evening, you can dance the night away to Turkish music. There are other romantic destinations around Galata Tower where you can have dinner, but a reservation is a must on Valentine's Day. As you enter the tower, you realize that it has a spirit different from any other place; there is also a legend that says that someday you will marry the man or woman who climbs to the top of the tower with you for the first time.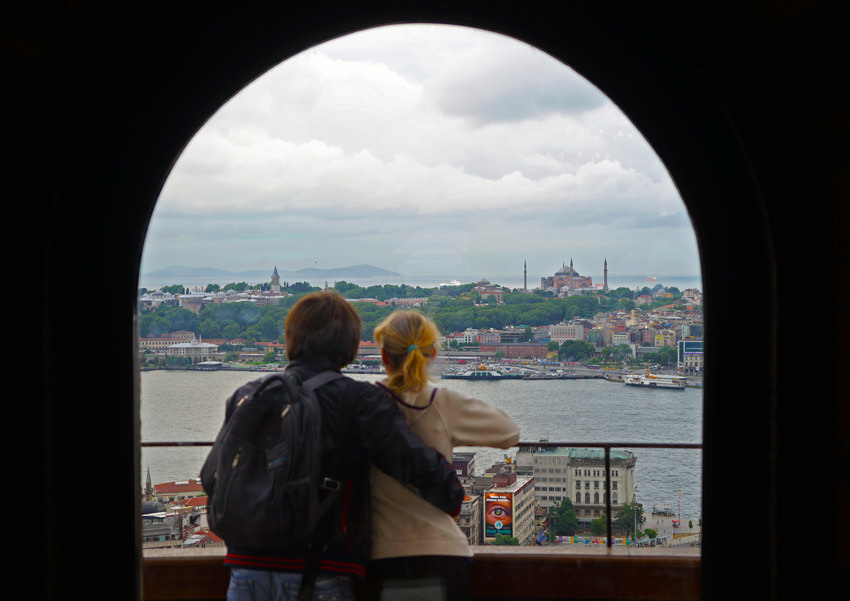 The second option on Valentine's Day is the Maiden's Tower, which historically has been the subject of many legends concerning love. The Maiden's Tower sits in the middle of the Bosporus like a beautiful girl displaying Istanbul's beauty. The history of the Maiden's Tower stretches back 2,500 years, and the associated legend tells of the romance of two lovers, Hero and Leander, and that a castle was built on the present site by a Byzantine emperor for his daughter Hero. When the emperor learned that his daughter was in love with a commoner, Leander, he imprisoned Hero in the castle. This did not discourage Leander from crossing the Hellespont to see her. One stormy night, having no light to guide him, he drowned. Upon hearing of his death, Hero flung herself into the sea. Today, the tower has been transformed into a café and restaurant, and it offers a night filled with romance and exclusive Ottoman and international cuisine. More than just a romantic dinner location with a nostalgic ambience, the tower is also a memorable wedding venue.
Cappadocia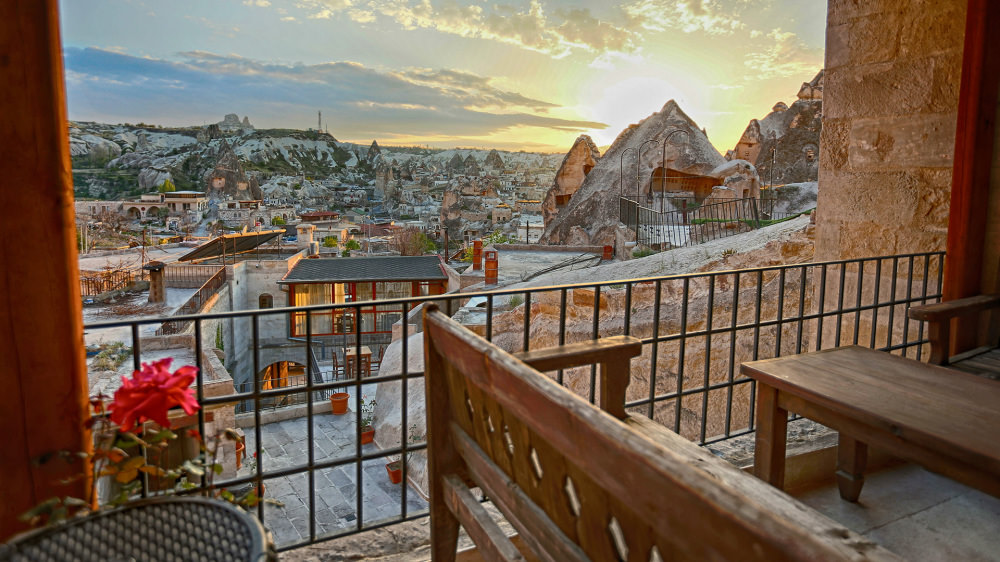 Located in the middle of the country, Cappadocia, which represents the finest work of Mother Nature, is a great place to witness history. A place of natural beauty, Cappadocia has such a charming atmosphere that a one-day trip is insufficient for enjoying all of its attractions. With its volcanic landscape that offers gorgeous scenery and slick rocks with lush, green tracks and caves, tunnels and canyons waiting to be explored, Cappadocia is a paradise. Over the centuries, wind and melting snow has carved the volcanic rock into unique colors and shapes, such as fairy chimneys. In this magical region, you can explore the heart of Anatolia's historic remains, some of the most renowned ancient natural wonders. Cappadocia, one of the most visited destinations in Turkey, is packed with local and foreign tourists even in the harshest season. The only way to understand why it is among the top-visited spots is to take a trip to this magical land. It is one of the best places for a romantic holiday, and where foreign tourists come specifically to have wedding photos taken. All the leaves and natural beauty seem to keep pace with the colors of the area in every season, and Cappadocia is especially enchanting in the winter. Cappadocia Cave Suites, located in the city of Göreme, is a perfect destination to feel as if you are living in a fairy tale with natural beauties and cozy cave suites with a Turkish bath, sauna and a rooftop so you can watch the Cappadocia landscape, making you feel like you are living in a dream.
Alaçatı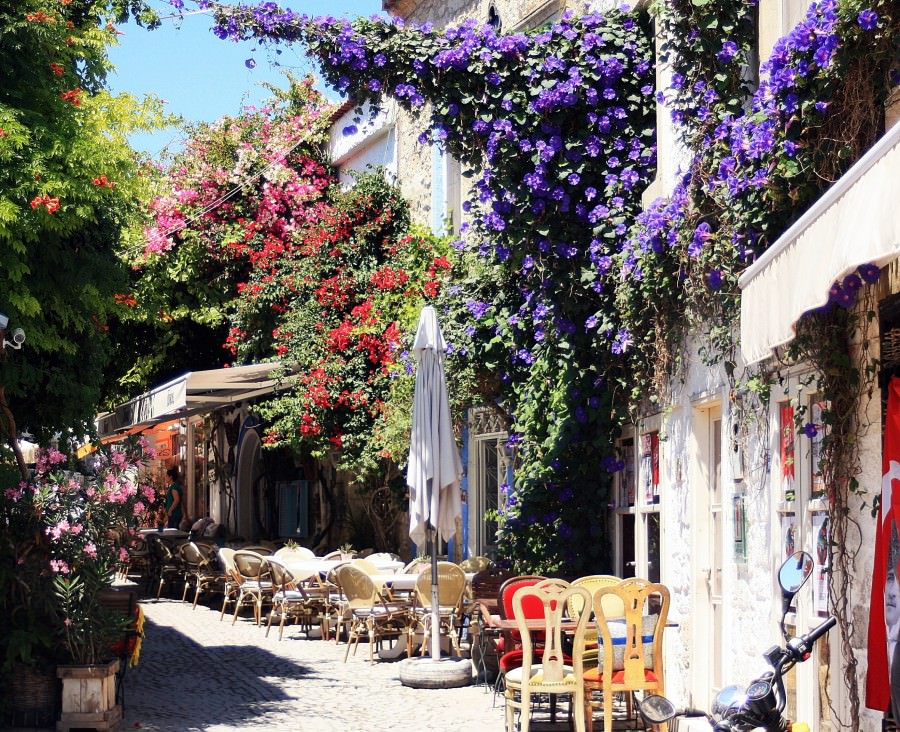 Famous as a haven for windsurfing with vast sandy beaches, crystal clear, turquoise water and steady wind, Alaçatı is adored for its architecture with stone houses and narrow, yet bustling, streets lined with beautiful cafes, restaurants and artisan shops reminiscent of fairy tales, which have sprung up in the past decade. Today, this lovely town witnesses a huge tourist influx each summer. In the winter season, the town is a little more tranquil, and the ambience is completely suitable for lovers. The place is unique with stylish houses, handcrafted accessories and tree-lined streets filled with flowers whose scents and fragrances permeate the entire town. So, if you would like to see an Aegean touch on your love .Alaçatı is highly recommended.
Cunda Island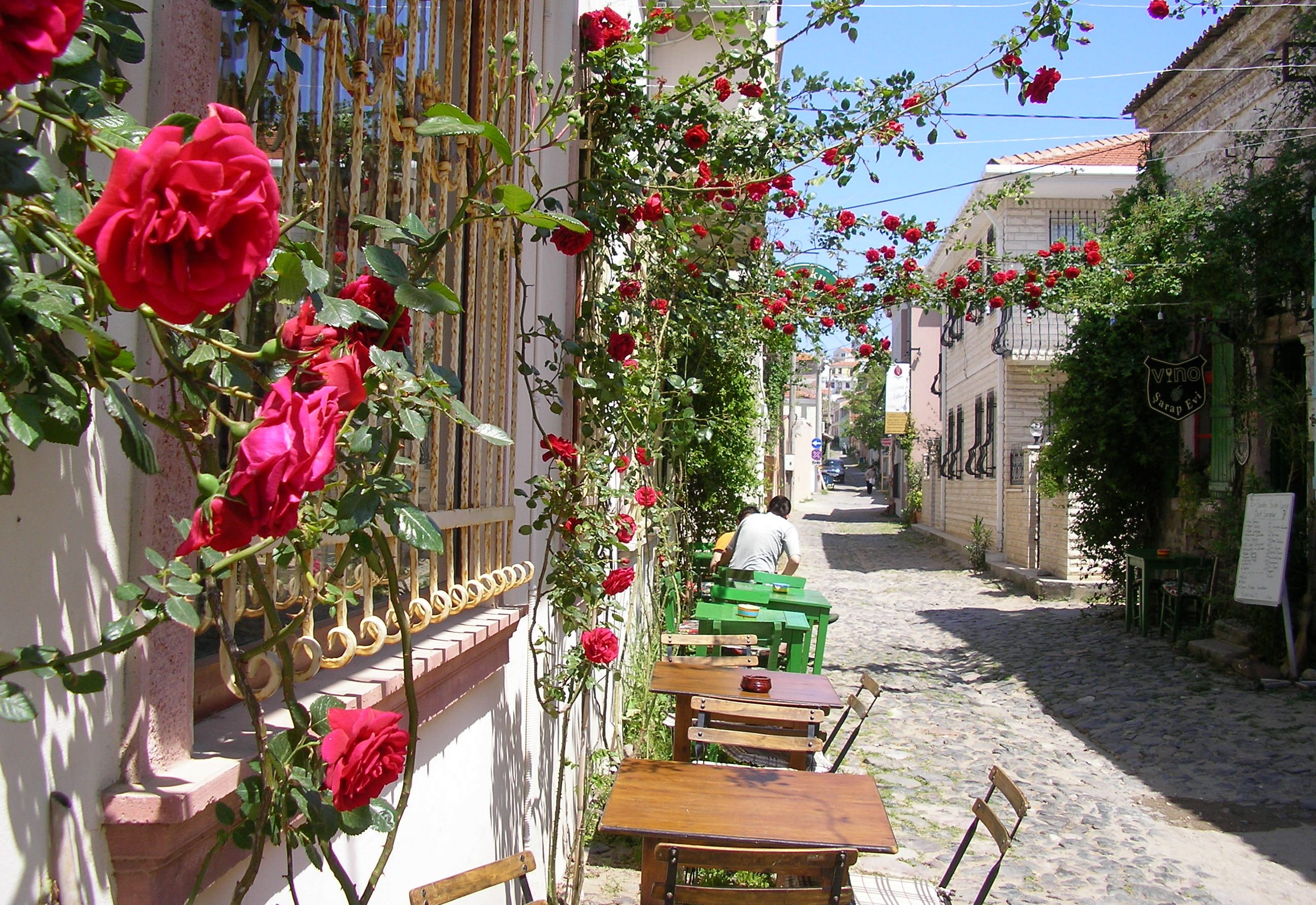 For a closer romantic holiday spot around the Marmara region, you can visit Cunda Island. Even though it is along the Aegean coast, Cunda Island is not a far-away destination. Do not be fooled by the name. Despite being an "island," you can reach this fascinating venue by car. Cunda Island, which means "Fragrant Island" in Romaic thanks to the silverberry fragrance surrounding the entire island, is a place that should be on your travel itinerary on Valentine's Day. Welcoming you with its friendly locals and quiet cafes, the island offers a nice getaway for those who want to discover the hidden blue dream of the country with romantic restaurants and boutique hotels. You can taste delicious Turkish cuisine in friendly, cozy restaurants, filled with the warmth of smiling faces of both locals and tourists. Streets covered with colorful flowers and typical island houses will mesmerize couples.
Çıralı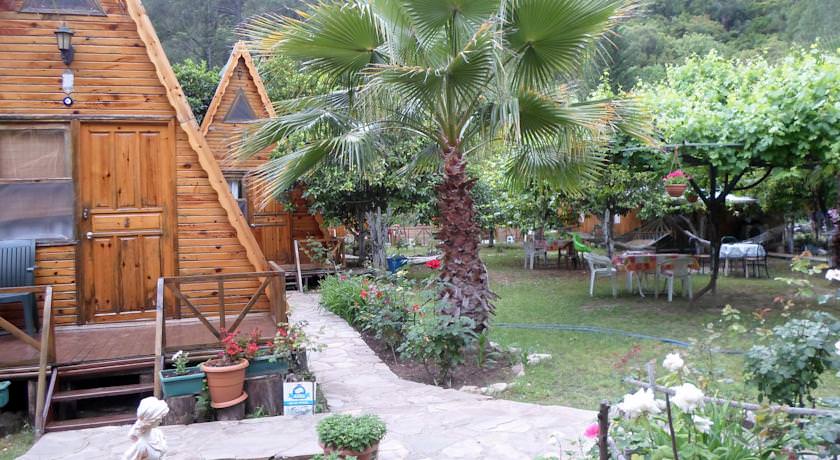 Separated from the renowned Turkish town of Olympos, located in the southern province of Antalya by a rock, Çıralı is one of the most beautiful secluded beaches on the Mediterranean coast and shares Olympos's Hellenic ruins and historical site. What makes Çıralı famous are the rocks (yanartaş) that have natural flames that constantly burn, located on a mountainside at the north end of Çıralı village. These eternal flames have been burning methane gas from vents on the rocky slopes for thousands of years. Known as a landmark for ancient mariners on the Mediterranean Sea, the flames around Çıralı have died down a bit since antiquity. Nonetheless, it is still an incredible natural wonder for visitors. During your stay here, do not forget to look up at the sky while lying on the beach. Just like in the movies, you'll be enchanted by the Milky Way above you, but with a little difference - you get to see it directly for yourself. To mark you Valentine's Day with a spot known for its eternal flames, Çıralı is the most suitable destination for you this Valentine's Day.