There is still plenty of time to zoom around on an ice rink – whether indoor or outdoor – and fully get into the spirit of winter, having some fun. For those who are not afraid of falling on ice, figure skating can be not only exciting but also an alternative weekend leisure opportunity. You might be a novice or not have experienced in this sport, but take your ice skates and check out the best indoor and outdoor places for ice skating in Istanbul and Ankara before spring arrives. Hockey and figure skating programs are available at some rinks listed below, or you can just go and enjoy a session as an amateur.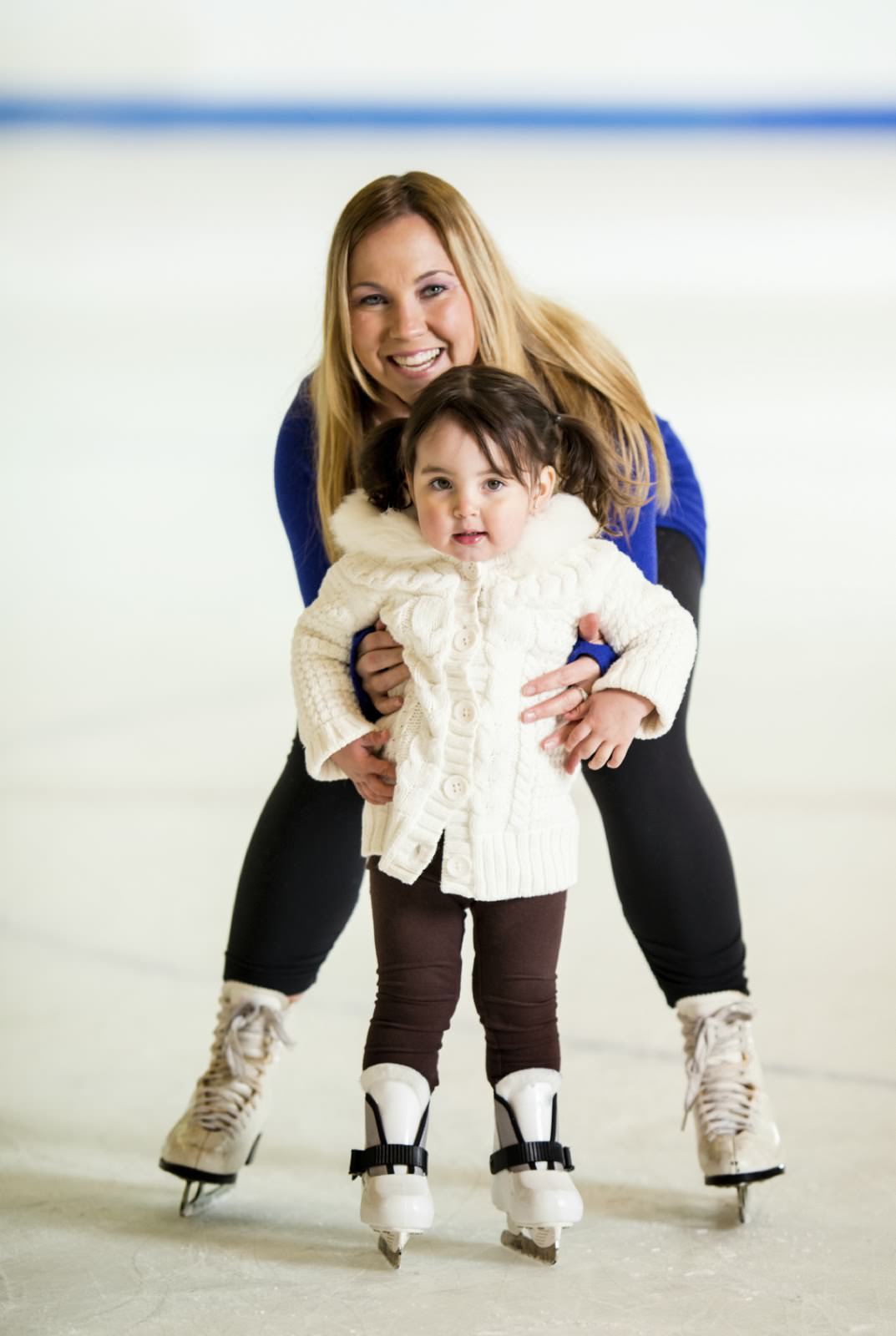 Buz Dünyası

Spread across an area of 450 square meters, Buz Dünyası ice skating rink is located in Airport Shopping Mall in Istanbul's Bakırköy district. Staffed with experienced instructors, the indoor area offers basic ice skating training courses as well as private lessons. A special space is allocated to watch the ice skaters, while listening to music and watching them dance on the ice. It is a fun place for the whole family and open every day.
Silivrikapı Ice Rink and Sports Facility

One of Turkey's biggest and modern ice skating facilities, Silivrikapı Ice Rink and Sports Facility offers skating and hockey lessons. Stretching out over an area of almost 9,000 square meters, the facility established by the Istanbul Metropolitan Municipality has two rinks, one of which is Olympic size with a capacity for 900 audiences. The smaller rink has an area for 200 viewers and available for training. The rink can also be used as basketball and volleyball courts when necessary. The facility has special programs for those interested in learning ice sports and is the first address for individual courses on ice skating and practice.
Uniq Winter Tales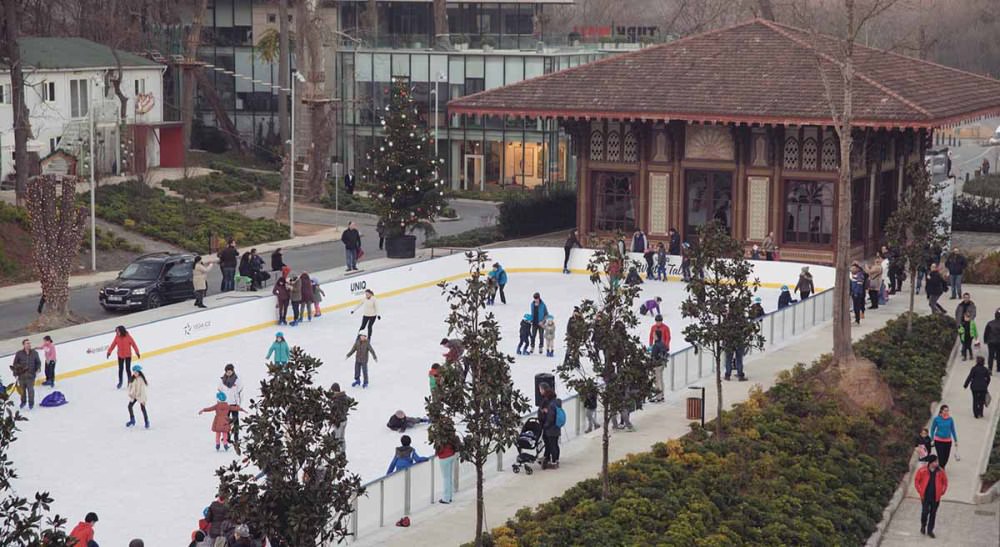 Until the end of April, Uniq Istanbul's open-air ice skating platform is available for five months, promising visitors to have joyful times. Established in collaboration with Vega Ice, the ice skating rink is where you can find professional trainers. The rink is also open at nights and hosts concept parties like those on Friday which will take you back to the 1980s. A 40-minute ice skating session is only 40 TL and discounts are available for families. Sessions re-start every hour. Families can also have an enjoyable weekend at Uniq Istanbul's other sections including an adventure park, workshops, exhibition area and concerts.
Icessporto

There is no need to search much for ice skating rinks, as many shopping malls in Istanbul give plenty of opportunities to enjoy ice skating. Another ice skating facility, Icessporto is located in Metrocity Shopping Mall, which can be tried by people of all ages. Ice skating tournaments as well as children's competitions take place at Icessporto. The ice skating rink is open until 9 p.m. on Tuesday and Thursday and is available until 10 p.m. on other days.
Buzluk Ice skating rink

Kadıköy residents are probably the regular visitors of Buzluk, another ice skating rink on Istanbul's Anatolian half. Extending across an area of 500 square meters, the ice skating rink offers hockey and figure skating courses. The facility is open every day until 10 p.m.
Ankara Ice Palace

Lying in the Bahçelievler neighborhood of Ankara, Ankara Ice Palace is the most well-known ice skating facility in the capital, with a capacity for 1,500 people. Running under the municipality, the facility is installed with an Olympic-size ice arena and hosts ice sports events throughout the year.
Fun on ice

Optimum Outlet hosts another skating rink in Ankara. Special ice skating courses are available there and students can take group courses. The rink is open every day from 10 a.m. to 10 p.m. and a session takes 45 minutes.