World famous Brazilian top model Adriana Lima shared on Feb. 14 (Valentine's Day) quotes from 13th century philosopher and Sufi poet Rumi, and the Persian Sufi poet Shams-ud-Din Muḥammad Ḥafeẓ-e Shirazi of the 14th century, also known as Hafez, on social media, attracting thousands of likes on Facebook and Instagram.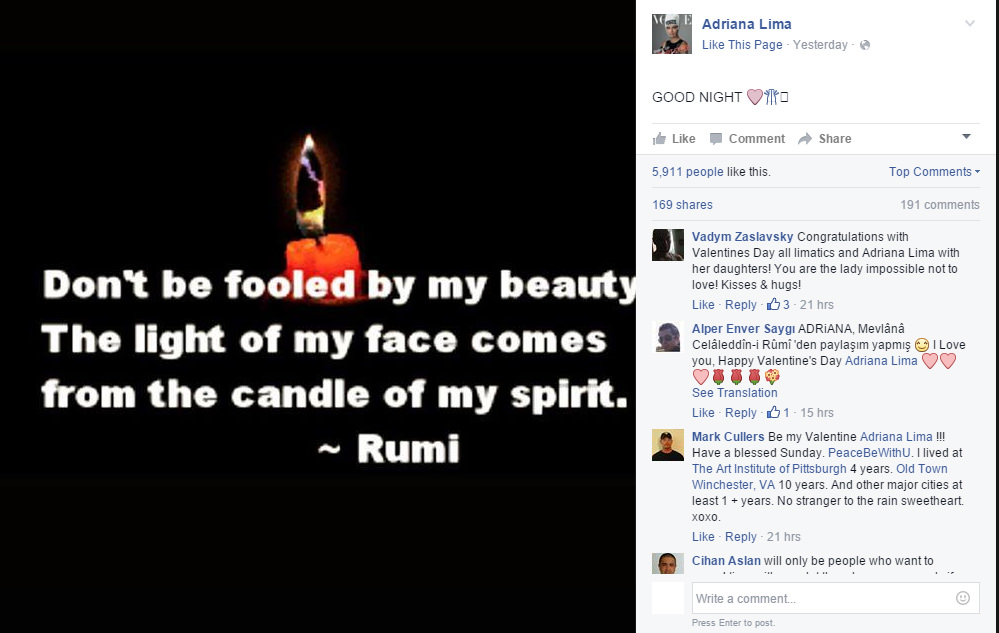 Lima shared a Rumi quote saying, "Don't be fooled by my beauty - the light of my face comes from the candle of my spirit."
Lima also shared a quote from Hafez which read, "Even / After / All this time / The Sun never says / To the Earth, / "You owe me." / Look / What happens / With a love like that, / It lights the / Whole / Sky."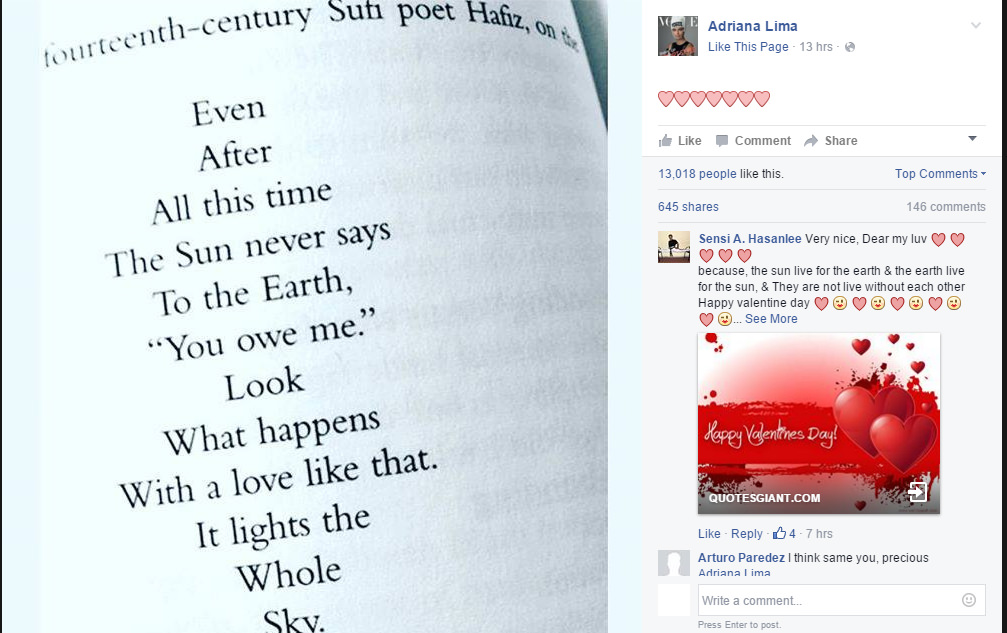 Both Rumi and Hafez are Muslim philosophers and mystic poets who are known for their poetry on Divine Love.