First there was MP3. Then came streaming music with broadband Internet and, within the last 10 years, music lovers in Turkey have come a long way from listening to illegally distributed MP3 tracks from Winamp to purchasing music from premium services like iTunes or streaming it with Spotify. The Turkish digital music market has a myriad of different music services and with Apple Music, traffic only increases. There are those who still listen to music offline to avoid overages on their monthly Internet bills. On the other hand, there is a large user base who use YouTube solely for listening to music. But YouTube isn't designed to continuously play your favorite songs, so it's a bit complicated to prepare a playlist that suits your taste. Also, YouTube can't play in background on most smartphones, rendering it useless.
This is why we have so many different streaming music services. They are relatively cheap, user friendly, easy on your Internet usage, and work across almost all of your devices. Turkey is no stranger to streaming music. Despite its controversy with the MUYAP (Turkish Phonographic Industry Society) for the illegal use of tracks from various artists, Fizy was one of the first services that gained quick popularity in 2008 and was later acquired by Turkcell in 2011.
As part of the globalization of music - just like everything else - many good streaming services like Spotify and Tidal made contracts with local publishers and entered Turkish digital music market to compete with the ones that are offered by service providers such as TTNET, Turkcell, Vodafone and Avea. Apple Music was the last of them and it provided action to the market. Let's see how each of these services differs from another.
Apple Music


While the late CEO Steve Jobs was known for his opposition to music subscription services, Apple tried to "revolutionize digital music" one more time after its success with iPod and iTunes. In the fourth year of the "Tim Cook era" and one year after acquisition of Beats Electronics by the Cupertino-based iPhone maker, Apple announced its own music service at the WWDC 2015 event in June 2015. Apple Music launched on the announcement day in 100 countries but, sadly, Turkey wasn't one of them. It took about six months for the Beats Music-based service to land in Turkey. So, was it worth the wait?
Despite having no free subscription, Apple Music has an aggressive pricing strategy in Turkey. After a three month free trial, users need to choose between a package for single users at TL 9.99 or TL 14.99 for the whole family (up to six users). That's about 3.5 and 5 dollars, respectively. Apple also offers a strong starting lineup (apart from its 37 million tracks) for Turkey with albums from highly popular local artists like Sıla, Mehmet Erdem, Sezen Aksu, Orhan Gencebay, Hüsnü Şenlendirici, Dilek Türkan and Ahmet Kaya, all appeal to a different taste of music.
The main problem with Apple Music is its software. While Apple did a smart move to provide the service in its native Music app, Apple Music is still highly dependent on iTunes. iTunes became a bit of a monster with its interface. And this may haunt the newcomers who want to organize their playlists and create new ones easily. But once the lists are done, it takes only one tap to download the whole playlist to your device for offline listening.
Tidal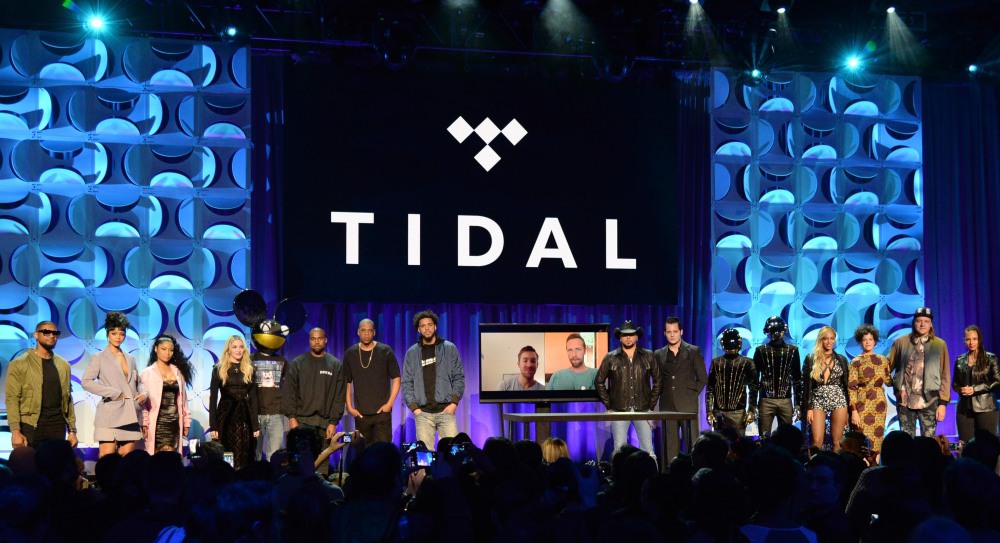 Tidal made headlines when its Norwegian-Swedish company Aspiro was acquired by famous rapper and producer Shawn "Jay Z" Carter last year. After the acquisition, Tidal was relaunched as a music service "owned by artists". Madonna, Rihanna, Beyonce and Taylor Swift were first to jump in along with Jay Z. The service differs itself by providing tracks with high fidelity, reliable audio quality. In comparison, Apple Music streams at 256Kbps and Spotify can stream up to 320 Kbps while Tidal offers 1411Kbps sound quality with Hi Fi plan.
The light and clean interface of Tidal has over 25 million songs. After a 30-day free trial, users can choose from Tidal Premium which has standard sound quality, HD music videos and curated editorial or Tidal HiFi for additional lossless high fidelity sound. You need to pay TL 9.99 (3.5 dollars) per month for Tidal Premium and TL 19.99 (7 dollars) per month for Tidal Hi Fi.
Recently, Tidal hit number one on the App Store charts thanks to gaining exclusive streaming rights to Kanye West's new album, The Life of Pablo. If Jay Z's entourage continues to support this platform with exclusive contracts like these, Tidal might be gain the upper hand in near future.
Spotify


From your PlayStation 4 to the audio system of your car, if your device can connect to the Internet, it probably supports Spotify. With over 60 million users and 15 million premium subscribers, Spotify is the middle name of streaming music.
Spotify offers limited use (only streaming with shuffle) for free and it has a one-month free trial if you decided to go premium. Free usage provides ad-supported listening, pre-curated playlists with a chance to skip six tracks per hour. With the TL 9.99 (3.5 dollar) premium you will find offline music, playlists and high-quality audio. Users can choose from a catalogue of over 30 million songs to play from their smartphones, consoles or computers. With its dark-themed interface, Spotify gives priority to its playlists and offers a wide range of selections for all kind of audiences. Sadly, Spotify doesn't have a basic "family" tier. Instead, it offers a Spotify Family package which makes a 50 percent discount for every new member.