Every side of Istanbul experiences a different change: The raising office towers, newly opened cafes and restaurants, parks that connect the city, new metros and sprawling highways. A tourist who visited the city 10 years ago will most likely not be able to recognize it today, which is a source of amazement.

This week, I want to write about the regions of the city that have undergone change. The very first one of them is Maslak. Maslak, which used to be a forestland once upon a time, is now full of office towers. The change Maslak has experienced over the past 15 years is incredible. The world's giants increasingly prefer to open their offices in Maslak.

The most remarkable one among these grand and aesthetic buildings is the Maslak 1453 project. The construction belongs to the famous businessman Ali Ağaoğlu and brings together ultra-luxurious houses, fully equipped offices and world brands with a shopping street that stretches over 1,453 meters exactly. Almost sold out, the 1453 project now attracts the business world into Maslak with its office floors. Having very grandiose construction in terms of its architecture, the project is also remarkable for its green fields, art galleries and especially for bringing Maslak the city square culture that it currently lacks. Offering two grand squares that are 12,000 and 28,000 square meters, respectively, the project also involves an amphitheater for open-air events. Moreover, with its international fashion center, the project signals that the heart of local and international fashion parades, fashion weeks and design events is going to beat at Maslak.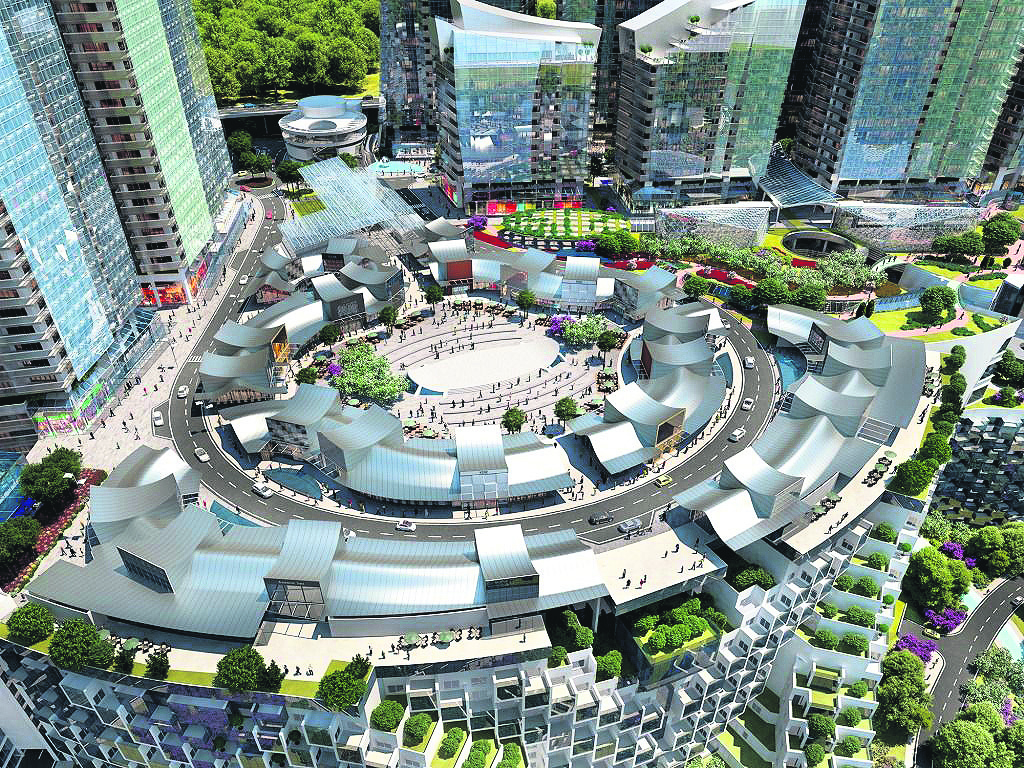 The new highways, tunnels and crossroads that are being constructed around the project develop the Maslak area even more. It is for sure that upon completion of the Maslak 1453 project, its visitors and social activities will breathe new life into the region. The project will create added-value not only for Maslak but for Istanbul as well. Follow this change closely, which involves great opportunities for foreign tourists, the business world and the investors. Congratulations to Ali Ağaoğlu and his CEO, Dr. Önder Halisdemir, for realizing such a project that adds a great value to Istanbul.

Maslak has been hosting art galleries in recent years as well. For me, one of the most interesting among these is the Summart Art Gallery opened by Summa Holding. The gallery is a meeting point that intends to bring musicians, collectors, art consultants, curators, critics, academics, writers, journalists and art lovers together with local and international artists. There are many exhibitions, concerts and seminars going on. At the same time, the paintings and sculptures of international and national modern artists, which are selected from the collection of the holding owner Mete Bora and his family, also meet the art lovers here.

Another venue that changes Maslak is the Sanayi 313. Situated among various auto garages in Maslak, this place integrates design, art and food. The place sells original furniture and custom home accessories on one side, while the other side includes a restaurant that offers healthy food. They are famous for their salad and dessert buffets. The place also serves brunch on Saturdays. Open just for breakfast and lunch, the restaurant also organizes dinners for special groups. Upstairs is the office of the Sanayi 313 architecture agency. Who would guess such an original place could exist among those auto mechanics? I am sure the number of these restaurants will increase in the region. Visit this place that is full of creativity and taste at the first chance you get.

Another region in Istanbul that is experiencing significant changes is Karaköy. Full of plumbers, fusty hotels, fishing and diving equipment stores and old printing houses once upon a time, Karaköy is now the SoHo of Istanbul. Karaköy has undergone cosmetic surgery, so to speak, with dozens of new restaurants, cafes and hotels. Karaköy, where once you were scared to walk down its streets, is now the favorite address of the young. One of the venues that started this change in Karaköy is Fosil. As the name implies, Fosil is one of the oldest places in the district, however, it is that much modern, young at heart and artsy.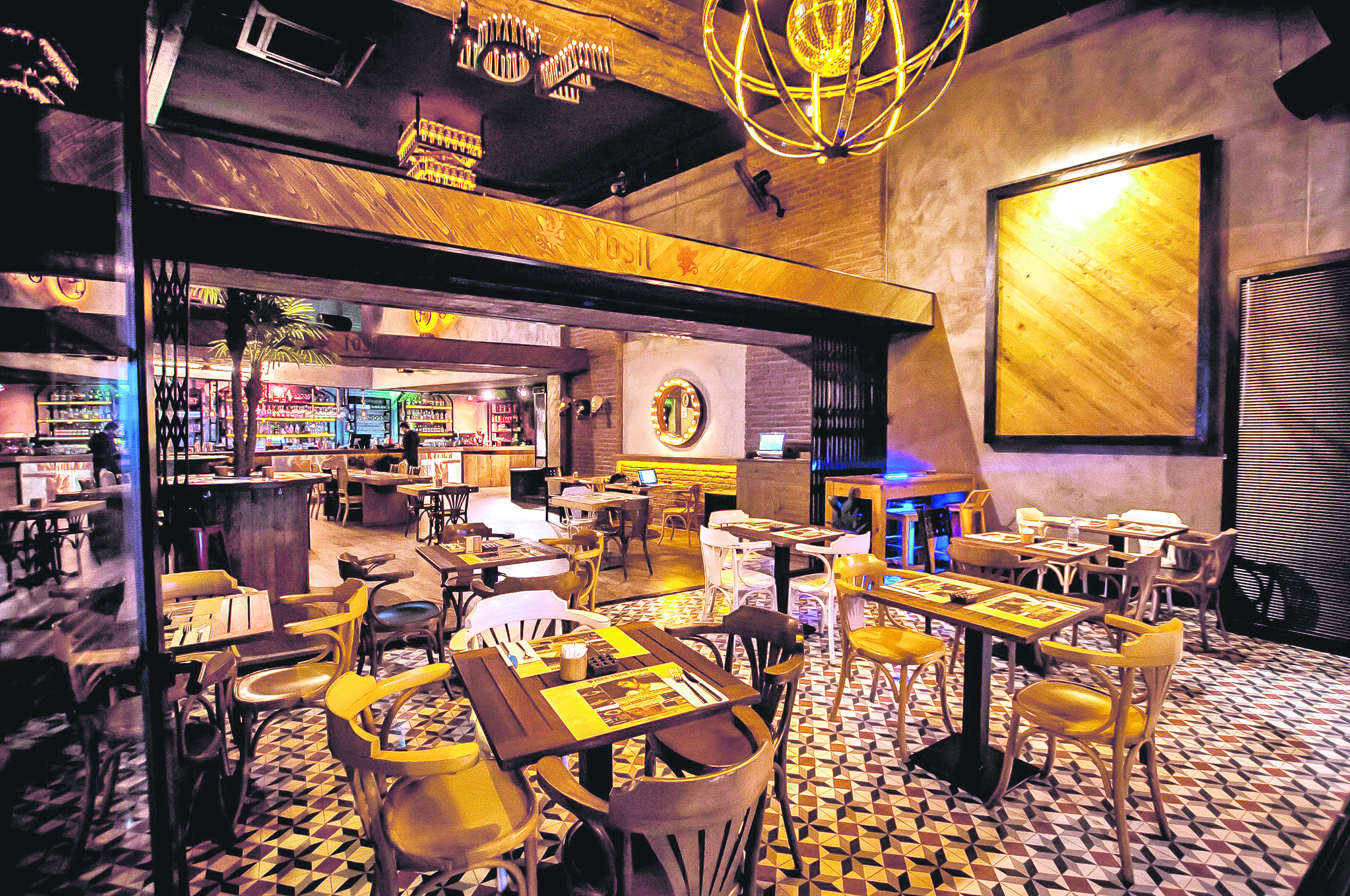 Fosil's owner, Özgür İpekçi, is actually an industrial engineer. He is a successful businessman who makes barnburner organizations. He is the one who brought many celebrities to Turkey from James Blunt to Enrique Iglesias. Fosil, on the other hand, is another reflection of his entrepreneurship. The venue offers tastes for every palate from around the world. I liked their covered pizza in particular, but I think they are best at cocktails. The cocktails get their names from famous Hollywood movies. The Star Wars, Vanilla Sky and Fifty Shades of Gray are the best among the ones I tried. The place features original designs as well. I particularly loved the old-style gas masks that hang on the walls. Likewise, the giant "Star Wars" characters and the old-style airplanes hanging from the ceiling create an original atmosphere. Open all day, the place is full on the weekends. In addition, you may rent Fosil where DJ performances are also available, for your special events. Since the place is near the tram, you are spared of the chaos of Karaköy. And they offer valet parking services too. Congratulations to Özgür İpekçi for his enterprise and his contribution to the change of Karaköy. Fosil has successfully managed to distinguish itself from dozens of restaurants and bars today. Fosil is full even when everywhere is empty. You know what they say: First come, first serve.

The actual place that brought the change to Karaköy is without a doubt Istanbul Modern Art Gallery. Hosting many annual art events, the place is found within a building that was constructed later on. Neighboring the Maritime Lines, the place is just by the Karaköy port where giant cruise ships visiting Istanbul disembark. Who would guess such a place full of art could be here? No one could have imagined this years before, but now Istanbul Modern is the center of exhibitions, concerts and many different events. Recently, the place created a tremendous impression for hosting Istanbul Fashion Week events. This year, however, it lost this critical event to the Zorlu Performing Arts Center. Still, Istanbul Modern is the apple of Istanbul's eye with everything it offers. Accepting visitors who have membership, the center offers free events time-to-time. Istanbul modern, where children and youth get art education, has a rich library and a store full of original products as well. The current photo exhibition "Habitat" is a definite must-see. You can visit it until May 22. Also Vitra's photo exhibition about historic buildings in Istanbul will take on an adventure through time. The exhibition starts on March 31. To make it short, become a member at the first chance you get so you can explore Istanbul Modern anytime you want. The Galata Port project is yet a mystery, but it is for sure that Karaköy's change has just started. Who knows, maybe a giant, five-star hotel will meet cruise passengers eager to experience Istanbul at the Karaköy port, or a great art museum. Get ready for the next five years of Karaköy.

Actually, there are too many changing districts to name, but some include Galata, on the skirts of Beyoğlu, Yeldeğirmeni in Kadıköy, Balat along the southwestern shore of the Golden Horn and many more. Every district of Istanbul is pregnant for change because our people love change, and they believe in the power of the change. With the completion of the third Bosporus bridge, the third Istanbul airport, the Eurasia Tunnel project, which is going to connect two continents under the Bosporus, and the great city park that is being constructed on the Maltepe shore, Istanbul will experience change even more. Istanbul-lovers will even admire Istanbul more by 2023.

Top 3 Venues of the Week
Fosil / Karaköy
Sess / Yeşilköy
Klein / Harbiye
Top 3 Hotels of the Week
10 Karaköy / Karaköy
Steigenberger / Maslak
Sumahan / Çengelköy
Top 3 People to Follow This Week
Orhan Kemal Soyyit / Architect
Emel Dilek / Business consultant
İsmail Hilmi Adıgüzel / Brand specialist