Hediyem Istanbul, the souvenir brand of Istanbul Metropolitan Municipality's cultural enterprise, Kültür A.Ş., has initiated a new souvenir series to highlight the rich civilizations that Istanbul has hosted throughout the centuries. As the first piece of the series, the Medusa head sculpture, which is located on the northwestern end of the Basilica Cistern in the Sultanahmet district, inspired the Medusa Head Candlestick.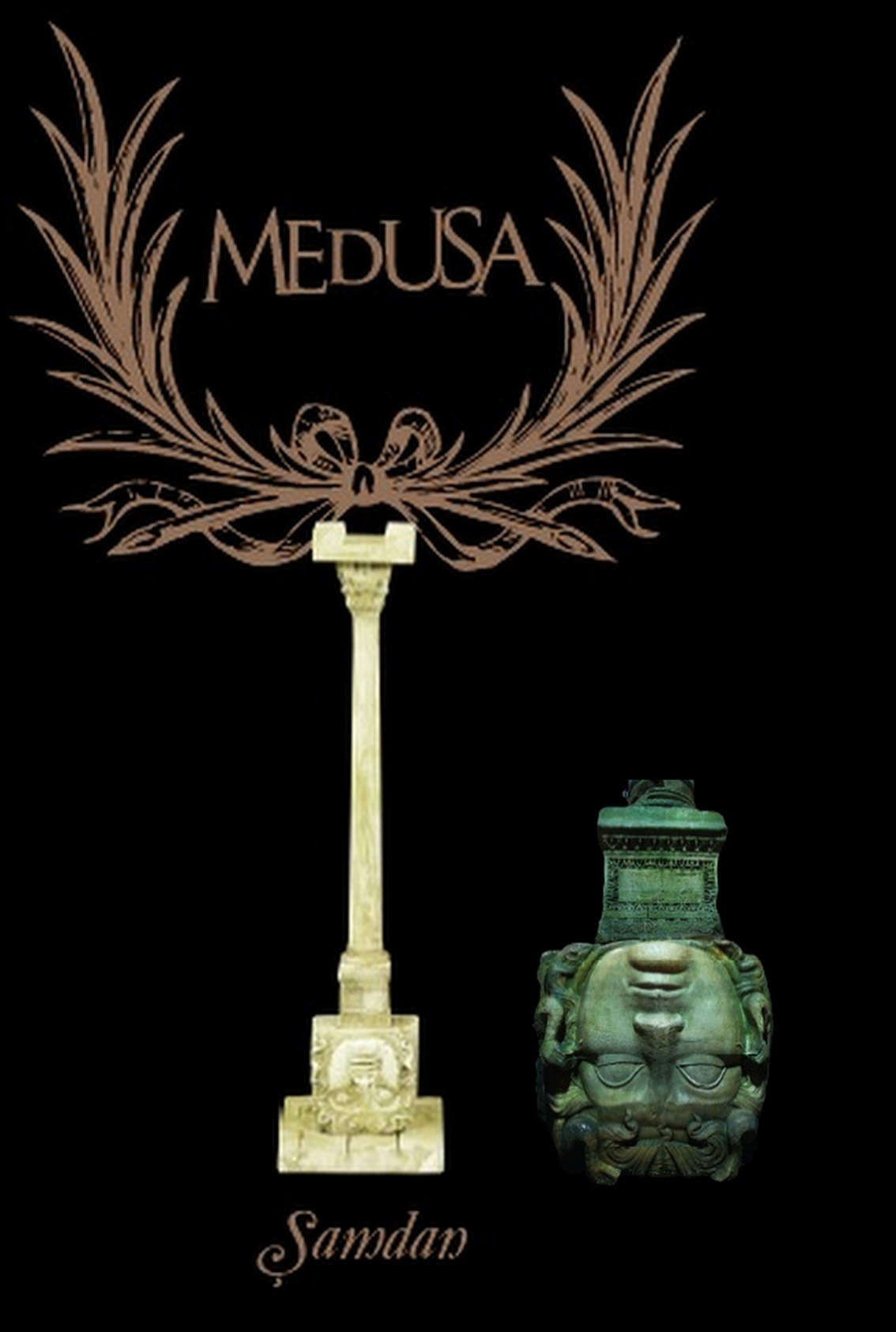 According to ancient Greek mythology, Medusa, with hair of snakes, is mortal, and she has the ability to turn those who look into her eyes to stone.

The candlestick reflects the romantic and mysterious atmosphere of the Basilica Cistern, which holds a special place in the hearts of both international tourists as well as locals. Designed by the special design team of Hediyem Istanbul, the 26.5-centimeter-tall candlestick creates a replica of the Medusa Head.

The two Medusa heads in the Basilica Cistern have continued to remain a mystery for centuries. Considered as one of the masterpieces of Roman sculpture, the Medusa heads are located within the cistern but the reason why they were placed there is still unknown. Moreover, various mythological stories linked to Medusa makes the Basilica Cistern more mysterious.

According to the Greek mythology, Medusa is one of the three gorgons, female monsters of the underworld. Among these three sisters, only Medusa with the hair of snakes is mortal and she has the ability to turn those who look into her eyes to stone. It is believed that the paintings and sculptures of gorgons were placed in certain buildings in order to protect them from evil, which is also the proposed theory for why the two Medusa heads are in the Basilica Cistern.

Another story suggests Medusa was a girl who bragged about her beautiful black eyes and long hair, and that she was in love with Perseus, the son of Zeus, the king of the Greek gods. However, the goddess Athena is also in love with Perseus and is jealous of Medusa. Athena turns Medusa's long hair into snakes and curses her to turn everyone who looks into her eyes to stone. Believing that Medusa was enchanted, Perseus cut off her head and began holding the head of Medusa in battle in order to turn his enemies into stone. Scholars have suggested that the Medusa head figure was engraved on the hilts and a column of buildings upside down or sideways, as it is in the cistern as well.