After getting over the thrill of being engaged, one of the first decisions you must make is how to tie the knot with your beau. Your wedding day will be perfect but, as every girl knows, wedding planning comes with its ups and downs. You have probably heard the saying, "It all lies in the details - they are what make all the difference."
According to the Turkish Statistical Institute (TurkStat), last year more than 600,000 people said "yes," and it is no surprise that a large majority of happy couples had their weddings during the summer months. Now, with summer just around the corner, wedding vendors, local florists, bridal dress designers and photographers are rolling up their sleeves - with 20 business lines working hard to relieve newlyweds of the frustration that comes with wedding planning.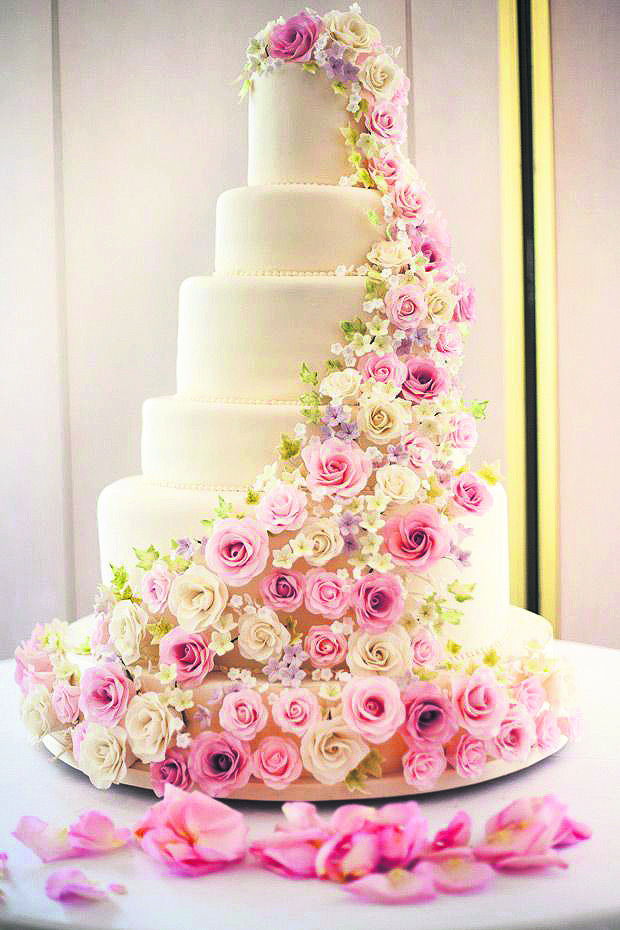 In Turkey, couples must prepare to spend at least TL 20,000 ($7,019) for their big day. Those who are unable to afford a luxury wedding are turning to wedding packages with worry-free installment options. A standard wedding package usually includes basic wedding services, such as wedding reception decorations, and the prices are set according to the number of guests attending - between TL 5 and TL 15 for each guest. Alternatively, wedding services can set a total price such as TL 2,000 for a wedding reception with 150 seats. Turkish couples also opt for wedding ceremonies abroad, with the most popular wedding destinations being Hungary, Italy, France, Spain and Greece.
Pre-wedding shopping is another challenge faced by couples who may be forced to spend thousands of Turkish liras to furnish their new home according to their personal tastes. Generally, affordable furniture shopping starts from TL 7,000. Although more discounts are offered during peak wedding season, most economic, white appliances cost at least TL 4,000.
Prior to the wedding, the future bride-to-be is much busier than grooms and must allocate part of the wedding budget for henna night - a pre-wedding tradition in Turkish culture that is usually organized by the bride's family one or two days before the wedding night. The henna night is generally for female guests while men gather in a different room or place. Comparable to the American "bachelorette party," the bride wears a red veil and evening gown to the party, and guests sing a special song while surrounding her with candles and henna on decorated trays. To throw a henna party, a full package costs TL 2,500, although the prices are much affordable in winter - around TL 950.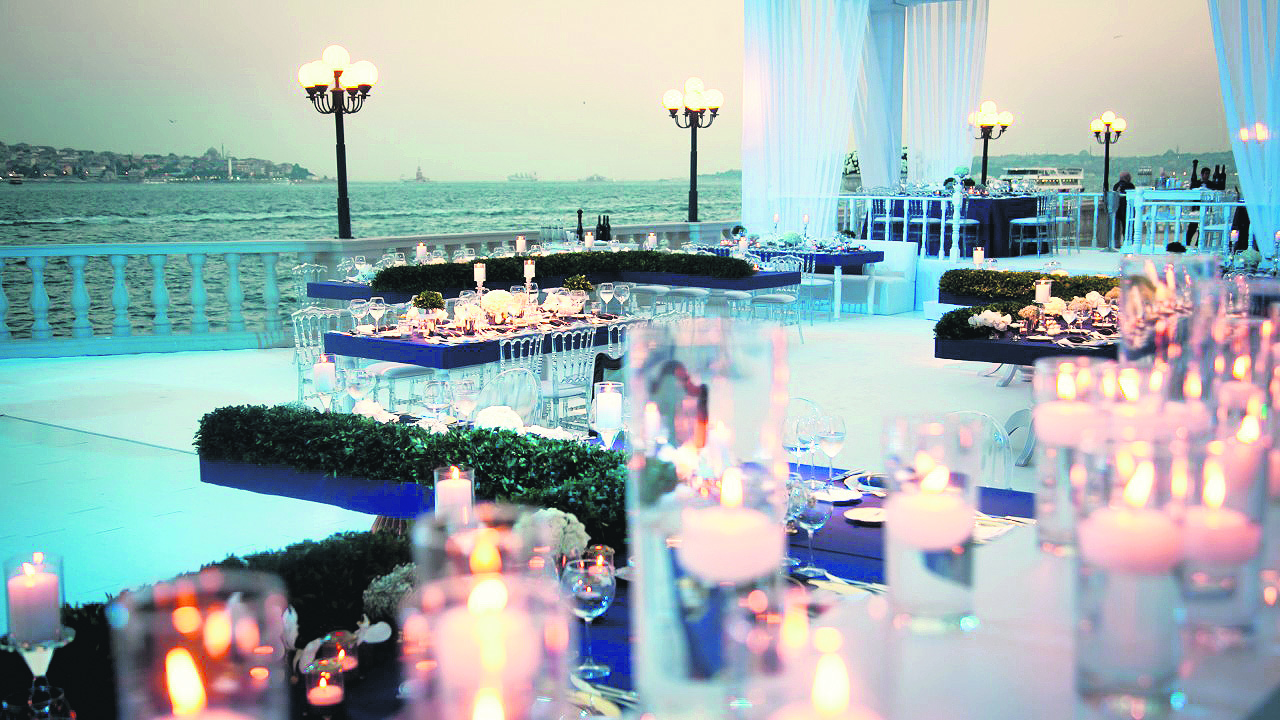 When it comes to wedding venues, couples spend days and even months searching for the best venue. Addition must-haves such as a photographer, wedding cake and car adorned with flowers and decorations that will be used during the wedding can push a couple's budget - not to mention for luxury weddings that cost an arm and a leg. Comparatively, countryside weddings are more affordable and cost around TL 50 per person, while wedding halls are also relatively cheaper. For a weekend indoor wedding reception, couples pay between TL 2,500 and TL 15,000. Couples who want to have a luxury wedding at a five-star hotel can expect to pay between TL 65 and TL 200 per person.So far, you have completed the shopping for your new home, arranged your henna night and found a wedding venue. The next thing on your wedding to-do list is finding a wedding cake designer. If you are getting married in Turkey, a wedding cake will cost you at least TL 500, but this price can be as high as TL 4,000. Of course, the more intricate the cake's design, the more money you can expect to pay.
In the last few years, more couples have started to look for innovative wedding invitation cards. Couples spend TL 25 for a hundred invitation cards, while 100 wedding treats cost TL 100. If you do not have a friend who is a photographer and is willing to take wedding photos for you, you may pay up to TL 10,000 for wedding photography and video services.
Bridal dress
Designers have already unveiled their 2017 collections that may also inspire summer brides. Dramatic elegance will continue to be the key trend for bridal wear. At New York Bridal Week, which took place last week, fashion designers focused on graceful styles and modern shape, such as luxury designer Carolina Herrera whose collection featured re-embroidered lace, nude tulle and floral motif appliques. Full-blown romance is also on the menu with textures accentuated by exquisite floral and foliage embroideries. Long sleeve, off-white, lace sheath, chiffon sheath with plunging neckline and floral appliques, lace V-neck dress, strapless silk organza and lace mermaid wedding dress are some of this year's trendy bridal dresses. Also, brides will be wearing intricate chignons and hair accessories like white flower pins along with couture crystal vine bands, pearl combs and vintage clips that will beautifully complement hairstyle.
Honeymoon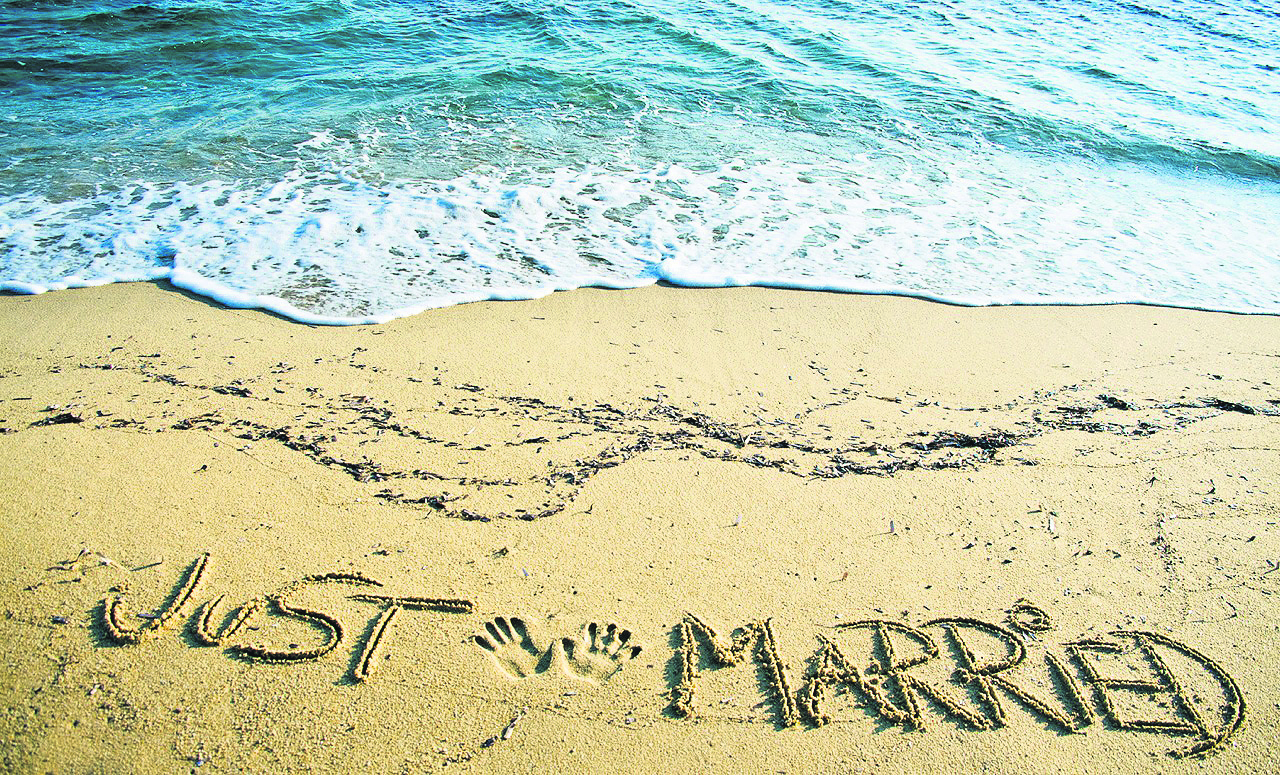 What about planning the post-wedding getaway? Couples are likely to purchase travel magazines or ask their newlywed friends about their honeymoon to find the most romantic or adventurous destination to make it the trip of a lifetime. Turkish couples who cannot afford a honeymoon abroad generally travel to the coastal city of Antalya and pay at least between TL 100 and TL 200 for an overnight stay. On the other hand, a short honeymoon abroad costs at least TL 6,000.