For years, little girls in Anatolian villages were given dolls in colorful, traditional outfits to play with and learn how to sew new clothes for them. Playing with these dolls taught these girls about family life as they grew attached to their dolls like mothers.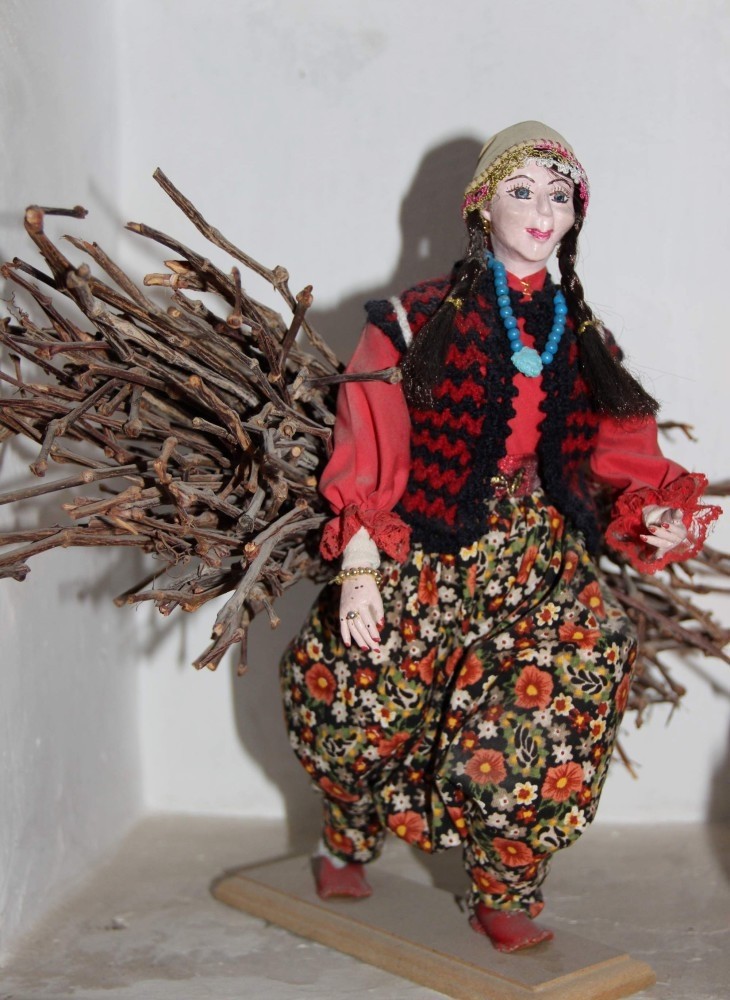 Now, Turkish dolls can be seen in beautiful displays in the Cappadocia Art and History Museum in Nevşehir, located in the Greek Sinanos Mansion in the Ürgüp district's village of Muratpaşa. More than 2,000 handmade dolls are on display at the museum, attracting local and international tourists who visit the region.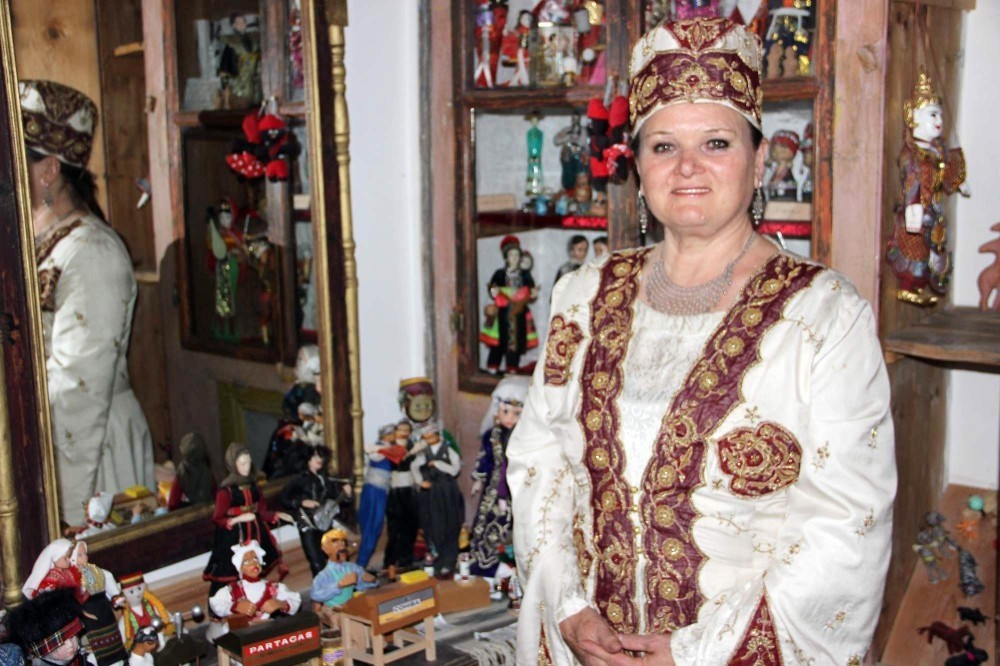 Sibel Radiye Gül, a Caucasian woman from the central province of Kayseri, is the creative mind behind the doll museum. Her interest in dolls started at a very young age, as her mother outfitted the wooden dolls made by her father, who was a carpenter. Over the years, Gül collected hundreds of dolls from Germany, Canada, Egypt, Brazil and many other places.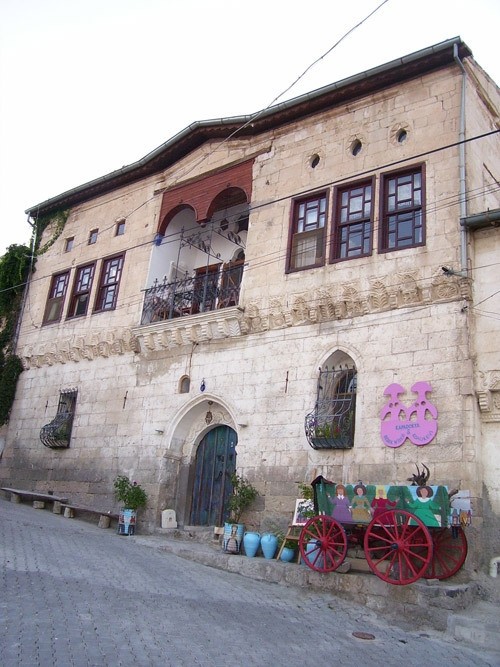 A large portion of the displays are traditional Anatolian dolls, also called "tragacanth dolls." Tragacanth is the juice of astragalus plant found in Turkey. It is a strong adhesive and used for doll production and paper marbling. Gül said that she has set up different scenes to display her dolls, all depicting a different historical account. "Children visiting the museum learn more about Turkish history when they come here. Let's say, if we want to depict a scene on the Turkish national anthem written by Mehmet Akif Ersoy, we then research his photos and the period he lived in to replicate it. We design a doll that represents his face and clothes," Gül said, adding that she also creates miniature furniture to make the scene more realistic.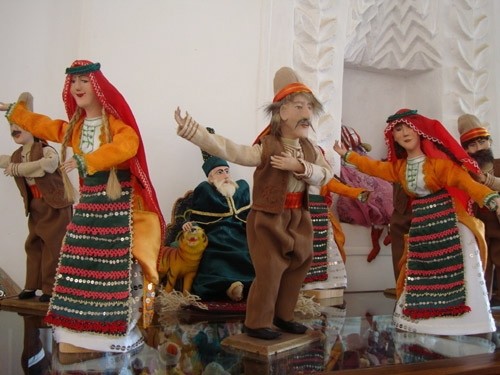 From rural coffeehouses to elaborate Ottoman-era mehter, or janissary band, performances, the museum has much to offer for those willing to take a journey to the past. There are firefighters, soldiers, street peddlers, bakers and village and imperial women in a variety of clothing, offering a glimpse into life in Anatolia and across Turkey. The dolls in the museum also represent legends and myths believed to have happened in Anatolia. In chronological order, the dolls depict important historic figures, including Yunus Emre, Nasreddin Hodja, Rumi, Karacaoğlan, Köroğlu, Dede Korkut, Aşık Veysel and Hacı Bektaş-ı Veli. To protect the dolls, Gül said that they have special showcases and technical equipment.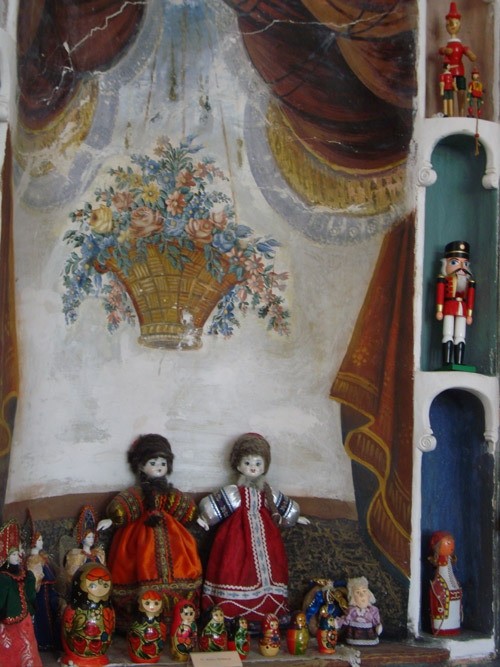 "Sometimes, we also introduce local products of craftsmen, a chance for visitors to better know about the region," she said, stressing that people are also satisfied with the hospitality they receive in Ürgüp. The award-winning museum, which was renovated with Gül's efforts and opened in 2006, was among Turkey's top-10 best museums from 2014 to 2015.
Gül spent great efforts and a considerable amount of money for the restoration of the mansion, opening it to the public in 2006. There are 1,800 folkloric dolls made by Gül in the museum, which is operated by the Culture Ministry.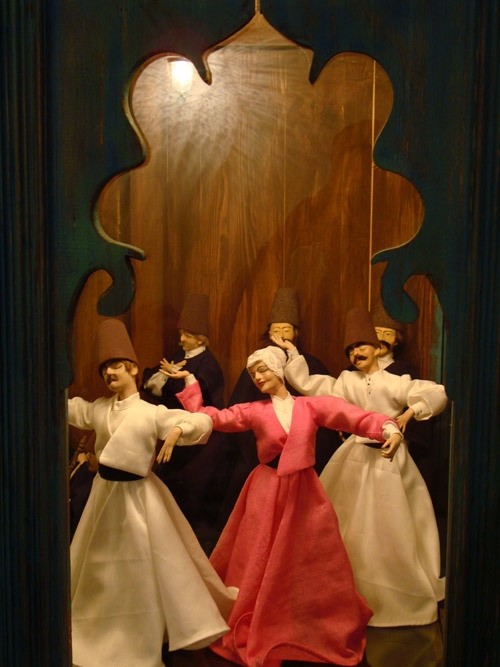 Dolls have been used for different purposes for centuries. It is believed that Greek girls left their dolls at the Temple of Artemis or Diana for a blessing before getting married. The beginning of the 20th century marked the development of doll making as an art, but the practice dates back several centuries in Anatolian culture. Many traditional dolls were used in Anatolian villages during rain prayers and spring ceremonies as a symbol with magical properties. Wooden dolls and statuettes of gods that people used to cast spells have been found in ancient Egypt and among Native American finds. Dolls in Africa depict the cultural significance of engraved wood. The Fengu people used to carry a doll with them as a lucky charm until their babies were born. In ancient Japan, dolls were regarded as living creatures and were dressed in clothes and fed. Among Hindus and Zoroastrians, dolls were also given as gift when a girl was getting married.
In Cappadocia, tourists can visit historical sites and noteworthy places, while others enjoy an aerial view of the city on one of the city's famous hot-air balloon tours. Tourists who visit the Valley of Güvercinlik nestled in the Uçhisar district say that the unique natural pattern of the landscape is what amazes them. Göreme Open Air Museum, the Valley of Güvercinlik, the Uçhisar Castle and the Kaymaklı Underground City are the first places tourists flock to when they get to Cappadocia.