Twice a year, Istanbul's most eclectic and entertaining ensemble comes together to produce a Broadway-style performance that is one-of-a-kind here in Istanbul. This weekend, Speech Bubbles presents "The Producers," a Broadway musical that features an unsuspecting plot full of comedy and theatricals.
Speech Bubbles is an ever-evolving, drama-based group of experienced actors, musicians, dancers and improvisational performers that aim to stimulate and motivate young learners of English through acting, singing and dancing. Through their bi-annual performances, they support underprivileged children by donating the proceeds to local charities that support children and education. Each year the group performs a spring musical - usually a Broadway hit, in May or June - and a Christmas pantomime.
This year, the group is just as international and multifaceted as ever, with performers and producers from Brazil, Italy, Iran, New Zealand, the United States and Poland, to name a few. Feasting on cherries while helping actors get into costume for their dress rehearsal, stand-in director Harriet Kerr has not had a lot of time for herself leading up to the show. With two years of experience choreographing the group's performances, her first show of doing choreography, plus directing and singing in the chorus, has been a big feat. As the transient community of English-speaking performers in Istanbul comes and goes, the groups' staff is stretched thin in times of low involvement. But that does not stop the group from pushing forward and creating hilarious entertainment, all while earning money for a good cause.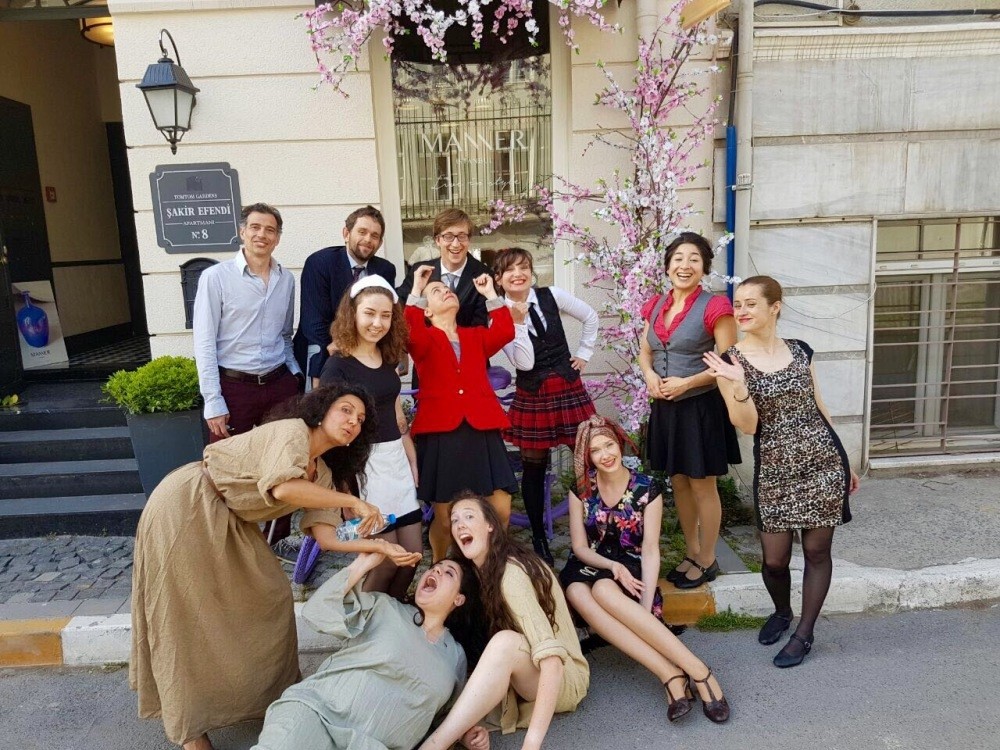 Speech Bubbles is a drama-based group of experienced actors, musicians, dancers and improvisational performers.
In her 14th year working with Speech Bubbles, Producer Harika Timur is also working tirelessly to make the group's show a success. "So many things have to be considered when producing a play," she said while passing out sandwiches to her hungry cast members. This includes all the technicalities, of course, but also bridging the gap between the group's veterans and handful of new performers each year, and finding free stage access - since they are working not-for-profit. This year, the group is grateful to use the recently renovated stage at the Nazım Hikmet Kültür Center in the heart of Şişli, but is always looking for opportunities and support from Istanbul's greater theater community.
Taking on his first directing role for Speech Bubbles, Kenny Laurie persuaded his colleagues to adopt "The Producers" as their next show because of its musical quality and because it is a comedy - his area of expertise. As a member of the English improv group The Clap and his two-man show Leeds Lads that debuted in December, Laurie gravitated toward the musical-comedy. "I want the show to be as enjoyable and entertaining as possible, and I felt 'The Producers' gave me the best chance to make that happen," he said. "For those who haven't seen the show before, they are unlikely to forget it afterward."
"The Producers" is a musical adapted from the 1968 American film of the same name by Mel Brooks, and then appeared in film again in 2005, after several successful Broadway appearances featuring Nathan Lane and Matthew Broderick. The two main characters are a once-king-of-Broadway producer, Max Bialystock, and his guileful accountant Leo Bloom, who together discover a brilliant plan: A producer can actually make more money with a flop than they can with a hit, after some creative accounting of course. They embark on a journey to produce the worst musical Broadway has ever seen, but things do not go as well as planned and soon the partners' lives are thrown into chaos. "Much of the comedy of 'The Producers' is rooted in their search, discovery and manifestation of the worst play of all time," Laurie said.
The lead role of Max is played by Curtis Erhart, who has been directing and acting in Speech Bubbles' spring musicals for the past 10 years, playing the parts of Tony in "West Side Story" and "Audrey II in Little Shop of Horrors." He is also an active member of the English improv scene, acting in the bi-monthly two-man improv show Ephemerata. "The biggest challenge in playing this role is dealing with the towering shadow of two actors who've played the part before - Zero Mostel and Nathan Lane," he said. "These are two guys with huge personalities, so the challenge for me is playing this role without simply impersonating either of these guys."
The second lead role is Max's right-hand man and accountant Leo Bloom, played by Ernie Piper, who studied theater and music in college in the U.S. and who joined Speech Bubbles to perform his first show in years. The role of Max and Leo's Swedish bombshell of a "secretary slash receptionist," Ulla, is played by the talented Dorota Baginska.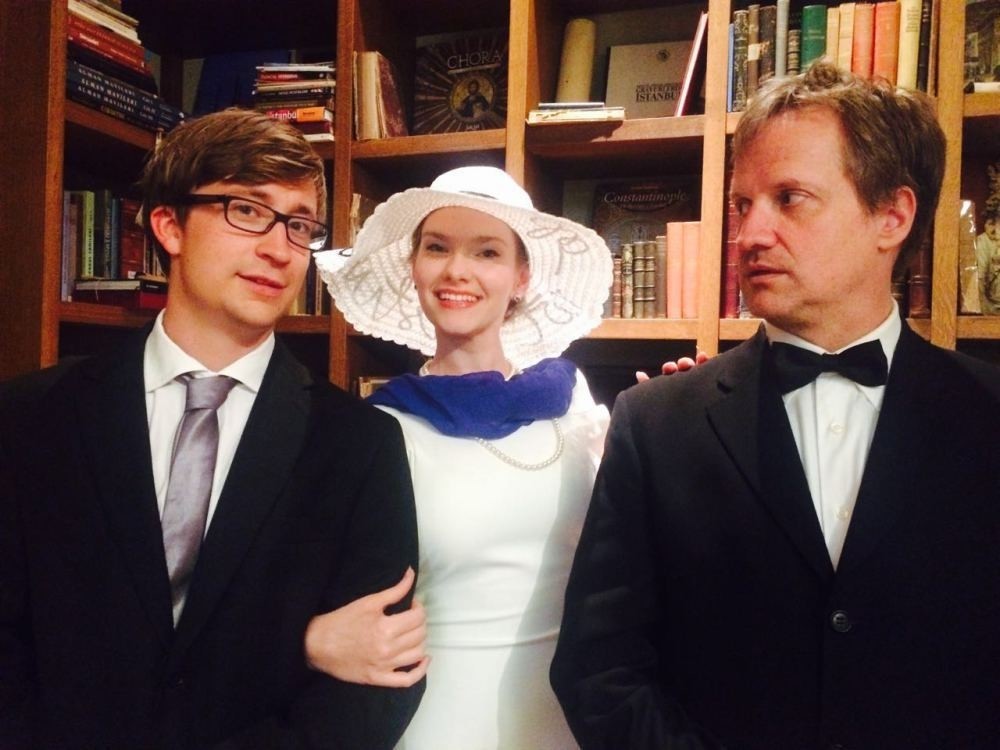 The show debuts this Friday, May 27, at 8:00 p.m., followed by two shows on Saturday, May 28, at 3:00 p.m. and 7:00 p.m. The performances are held at Nazım Hikmet Theater in Şişli. Check
their event page on Facebook
for more information and directions.Tickets are TL 40 ($13.59) for adults and TL 25 for students, and can be purchased at the door. All proceeds will be donated to Istanbul-based charity organizations Hayata Destek (Support for Life), a humanitarian agency that helps Syrian refugees and other disaster-stricken communities meet their basic needs and rights, and İçerde Çocuk Var, a group that provides for the educational needs of children who live with their mothers in prison.
The cast and production crew invite you to enjoy an evening of great songs, dances and general hilarity, and remind you that with every ticket purchase you are helping a child in need.
In addition to the theater troupe, Speech Bubbles runs a School of Performing Arts for three hours - one hour each of dancing, singing and acting - every Saturday for children and adults who want to develop their skills - on- and off-stage. Check out their website for more information:
http://www.speechbubbles.org/
.