Clowns Without Borders, a non-profit organization offering psychological support through a group of artists and musicians performing in conflict zones and humanitarian crises, is visiting Istanbul's refugee children. In partnership with Esenler Municipality, the Goethe Institute and the Human Resource Development Foundation (İKGV), the group is meeting refugee children in Istanbul's Esenler, Küçükçekmece and Sultanbeyli districts. They first visited Tarlabaşı Social Center in Beyoğlu, and Thursday met with refugee children living in Sultanbeyli.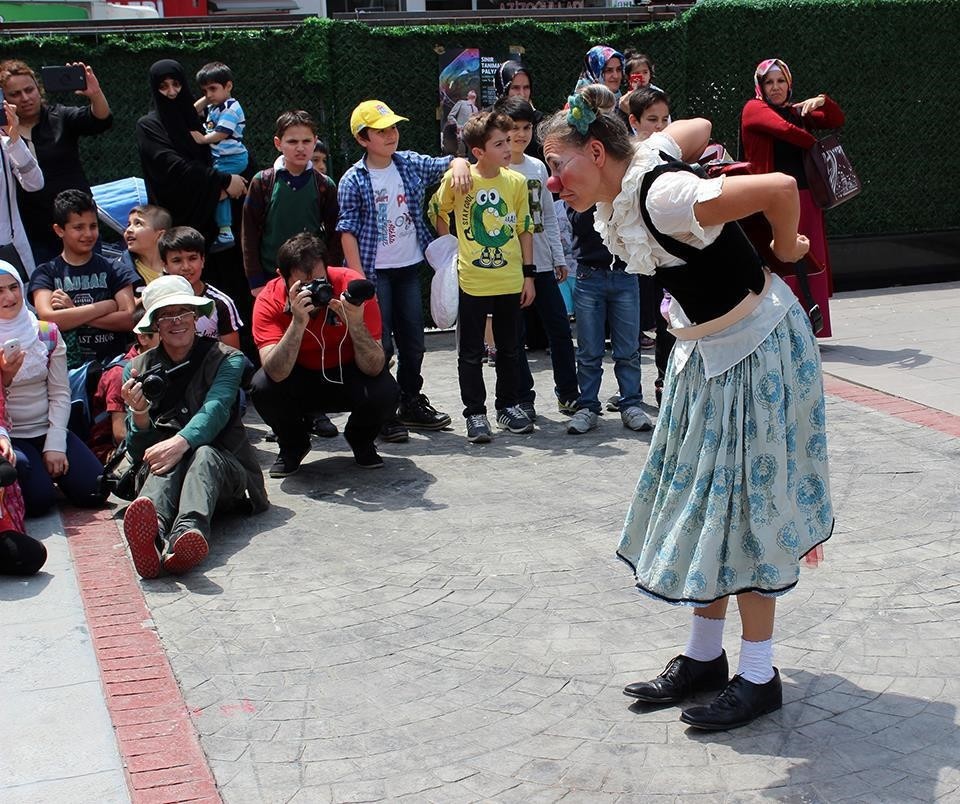 Colorful scenes were seen as performing artists enjoyed bringing smiles to children's faces. Today, the team will be visiting İKGV's branch in Esenler. Clowns Without Borders was founded in Barcelona in 1993. Tortell Poltrona, a professional clown in Spain, was the mastermind. After he was invited to perform in a refugee camp in Croatia, a performance that attracted audiences of more than 700 youngsters, he realized there is a great need for clowns and entertainment in crisis situations. The children told Poltrona, "You know what we miss most? We miss laughter, to have fun, to enjoy ourselves." He established Clowns Without Borders to offer humor as a means of psychological support to communities that have suffered trauma.
The team has traveled to many countries, from Sri Lanka to Syria, from Kenya to Palestine. Recently, they met with refugee children in Diyarbakır and Batman. The group's website says, "We aim to relieve the suffering of all persons, especially children, who live in areas of crisis, including refugee camps, conflict zones and other situations of adversity." Clowns Without Borders works in partnership with international organizations to offer workshops and reach as many children as possible.