Held by Istanbul's Eyüp Municipality, the "Sadaqah Stones through Photographs" exhibition is now open at the Caferpaşa Culture and Art Center. Speaking at the inauguration of the exhibition, Eyüp Municipality Mayor Remzi Aydın talked to Anadolu Agency, mentioning Eyüp's rich history, and said: "Eyüp embraces all the values, cultural and historical background that makes Istanbul a city admired by all. For the last two years, we have been promoting Eyüp and encouraging people to come and see all the things that make Eyüp."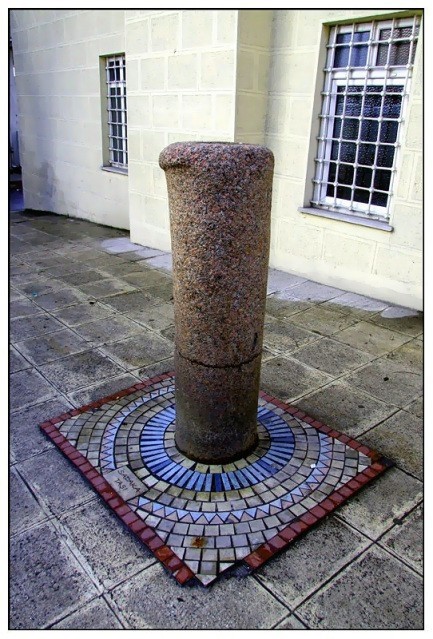 Calling Eyüp a living, open-air museum, Aydın said: "We are aware of the value of Eyüp and the responsibility that lies on our shoulders. We aim to rediscover our rich cultural and historical heritage and introduce our values to people," adding they are trying to promote the "tekne orucu" tradition, which encourages children to fast during Ramadan, but for a shorter time, as a part of their projects.
Eyüp Municipality will also revive the tradition of "sadaqah stones," first initiated during Ottoman times in order to create an economic balance in social life though charity. During the Ottoman era, authorities placed hollowed sadaqah stones in mosque courtyards and neighborhoods and people who could afford to would put money in these stones to be given to those in need. This year, Eyüp Municipality will place sadaqah stones in five locations throughout the district. "Sadaqah stones are a valuable tradition in Islam. The most important thing is that we are not alone in this mission. We came together with the Sadaqah Stone Foundation and began working for a charitable event," Aydın said. He said that reviving this tradition in Eyüp is also meaningful and that Eyüp will continue to be a charitable district in the future as well.
Kemal Özdal, the president of Sadaqah Stone Foundation, began his speech by offering good wishes for the holy month of Ramadan, and then said: "Our forefathers left us the cultural legacy of sadaqah stones, which are the most concrete elements of our solidarity and charity culture. We founded our foundation in 2010 in order to keep this tradition alive." Özdal said that the foundation keeps the spirit of sadaqah stones alive through initiatives and projects and that he hopes the tradition will spread all over Turkey in the future.
Following their speeches, Özdal presented a miniature sadaqah stone to Aydın as a gift.
The sadaqah stones will be placed permanently in Nişanca, Caferpaşa Madrasah inside Eyüp Sultan Mosque, Zal Mahmut Paşa Mosque and Pier Loti. The number of sadaqah stones will increase after Ramadan and will be given to other provinces.
The exhibition at the Caferpaşa Culture and Arts Center will be open until June 15.