On summer days take a break from the hustle and bustle of daily life in peace, as you slow the pace. If you have to stay in Istanbul during hot summer days, one activity you can enjoy that is incredibly fun and relaxing is watching films in outdoor cinemas. Summer nights are the best time to enjoy the summer breeze in an open-air atmosphere with a refreshing beverage in your hand, your loved ones around you and a nice movie in front of you. Istanbul's outdoor cinemas open this week. Open-air cinema culture is not widespread in Istanbul, as only a few places can be visited to watch movies. Here are the best open-air cinemas in Istanbul:
Çengelköy Summer Cinema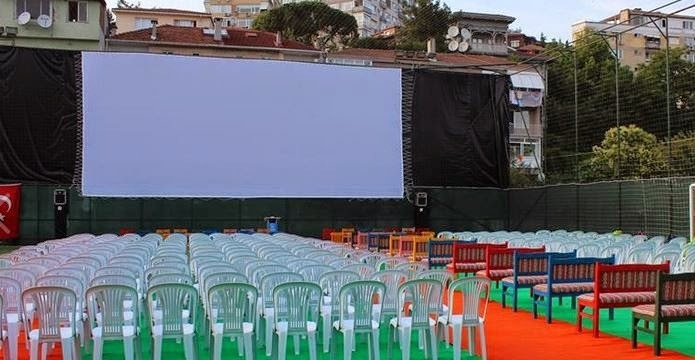 The outdoor cinema in the middle of Çengelköy on the Anatolian side is one of the best places to enjoy a movie with your loved ones on hot summer nights. It is used as a football field, but in summer it turns into an outdoor cinema where you can find old Turkish movies, so it is an amazing place to feel nostalgic. The Çengelköy Municipality runs the cinema on certain nights, so check the dates and films before going.
How to go: Located on the Anatolian side, take a bus from Üsküdar to Çengelköy Summer Cinema or take a taxi from Üsküdar. From the European side, use a fast ferry from Beşiktaş to Üsküdar. Bear in mind that there is a traffic jam on summer nights on the coastal road from Üsküdar to Çengelköy all day.
Deniz Private Cinecity Trio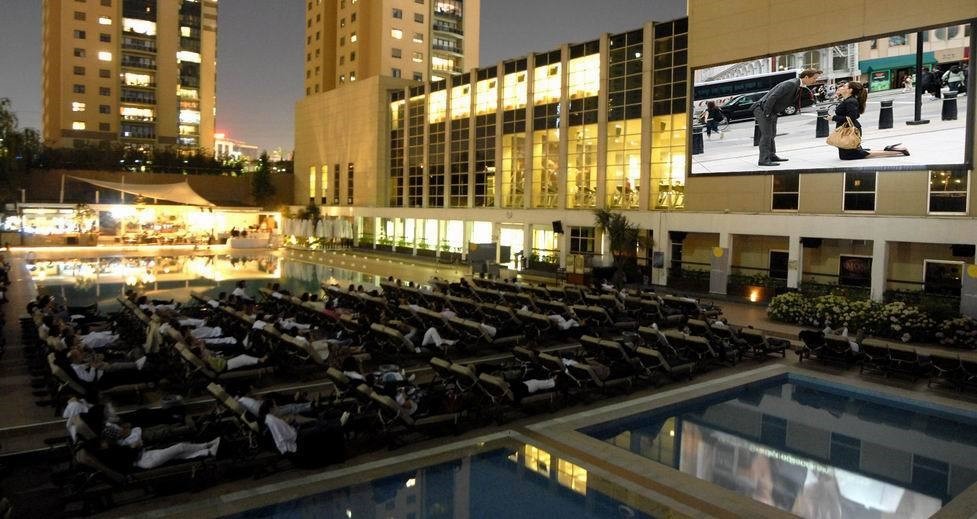 Cinecity Trio in Ataşehir on the Asian side brings wonderful movies to visitors. It is the first outdoor cinema facility in Turkey with a 3-D system. When you visit Cinecity Trio, lie on your cushions and watch the movie with loved ones. Situated poolside, Cinecity Trio has a special sound system, and it is one of the best, most preferred outdoor cinemas in Istanbul for watching a romantic movie under the stars and palm trees. From June to September, visit Cinecity Trio every Wednesday, Friday and Sunday. Bear in mind that due to the huge demand, arrive early to secure your place.
How to get there: Located in the Hillside City Club in Kozyatağı, it can be reached by taxi after taking the metro to Kozyatağı; then take a taxi for around TL 10 ($3.40).
Boğaziçi University
Away from ordinary Istanbul city life, Boğaziçi University is different from other universities in Istanbul. On its south campus, Boğaziçi University's outdoor cinema facilities have two different movie screening schedules, as one is on the terrace of the Mithat Alam Film Center (MAFM) and the other is in Üstün Ergüder Square on the university's South (Güney) Campus. It is free not only for Boğaziçi university students, but for all students. The screenings run from July 1 to July 24, so if you want to watch a film with your loved ones in a university atmosphere, here is the perfect place.
How to go: Located on a hill overlooking the Bosporus and the fortress, the south campus is easy to reach from many destinations. From Beşiktaş, take the 559C or 43R buses to reach the campus.
ENKA Eşref Denizhan Movie Theater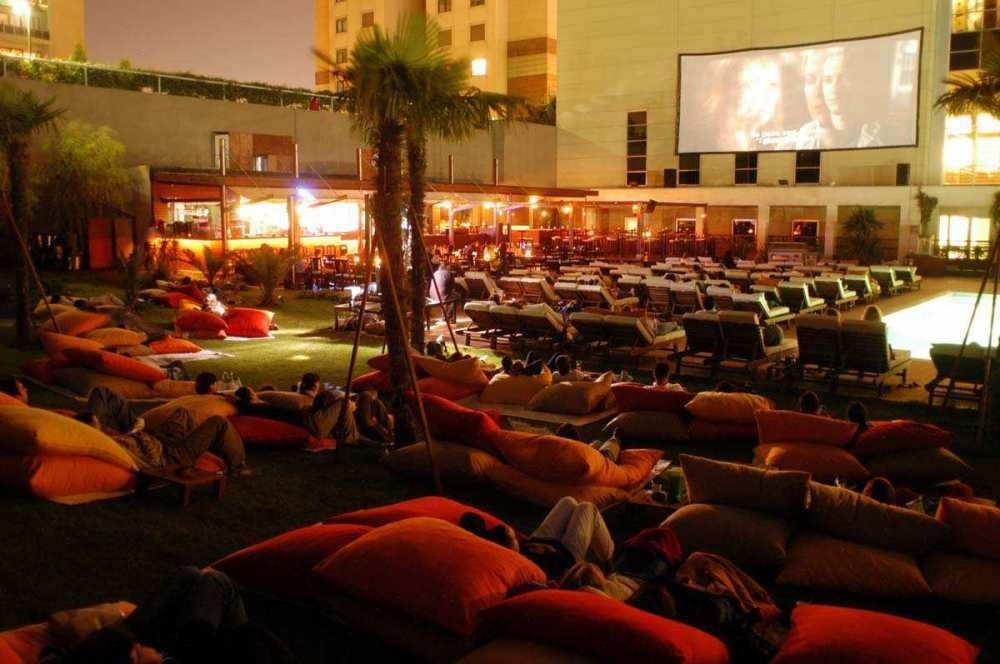 Founded in 1984, the ENKA Eşref Denizhan Outdoor cinema is one of the major outdoor cinema facilities in Istanbul with free parking and a capacity of 1,000 where you can enjoy movies, concerts or plays: A perfect place to enjoy hot summer nights.
How to get there: The ENKA outdoor movie theater is in Sarıyer, a bit far from the city center so take the metro to Sarıyer and then take a taxi.