These days most travelers are opting for a vacation that goes beyond the traditional sun, sea and beach, opting for "eco-travel" and outdoor activities like nature tourism or camping. Eco travel, known as ecotourism, is a form of responsible travel that allows vacationers to improve their well being in an environmentally friendly way. In Turkey, a number of facilities geared toward this growing trend are meeting the demand, attracting international tourists with event programs for English speakers located primarily in the Aegean and Mediterranean regions of the country.
Pastoral Vadi Ecological Farm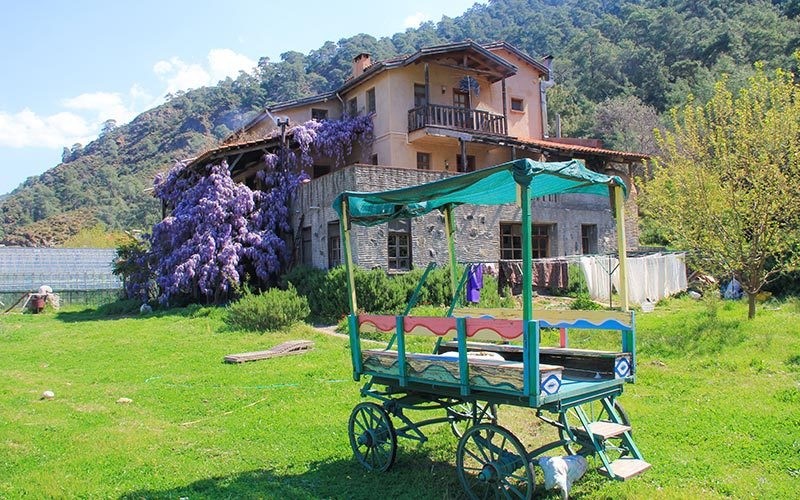 Nestled right in the middle of a valley in the Yanıklar Village of the resort town of Fethiye, the Pastoral Vadi Ecological Farm features stone, wood and mud-brick houses surrounded by a pine forest. Farmers there have committed themselves to organic farming centered around an ecological lifestyle, offering healthy Mediterranean foods prepared from produce grown on the farm. Situated on 42,000 square meters of land, the farm offers visitors a chance to escape the stress and frustration of city life in a natural, calm place. All of the chickens, ducks, sheep and goats on this farm are raised on natural feed. Visitors who have never stayed on a farm before can enjoy guided tours for a hands-on experience with various agricultural practices.
Open year-round, the farm regularly hosts retreats, training programs, camps and seminars for guests. From July to August a children's camp is offered that includes a variety of workshops on storytelling, creative drama, music and games. The special Art and Play Camp will be held from June 25 to Aug. 20 for children, ages four to 10 years old.

Narköy





Narköy is an educational facility founded in the province of Kocaeli. Functioning as both a modern hotel and farm, Narköy is located in the Kandıra district and features group lodging units, nomad tents, a restaurant offering organic menu options, indoor and outdoor classrooms, organic agricultural farming and a forest abundant with nature's delights. This facility enables visitors to take part in a variety of training sessions, activities and workshops and it can be either a simple holiday spent with friends in the heart of nature or an opportunity for colleagues to get ahead on work-related projects in a peaceful environment far from the tumult of the city. From stress management to cheese and bread-making courses, Narköy offers many workshops taught by foreign instructors. Namely, the workshop titled,"To be in Nature" gives participants the opportunity to attend a workshop either individually or as a group, along with other workshops such as "Make Your Garden," "Permaculture," "Jam Making" and a "Mud" workshop.

Hızır Ecological Camp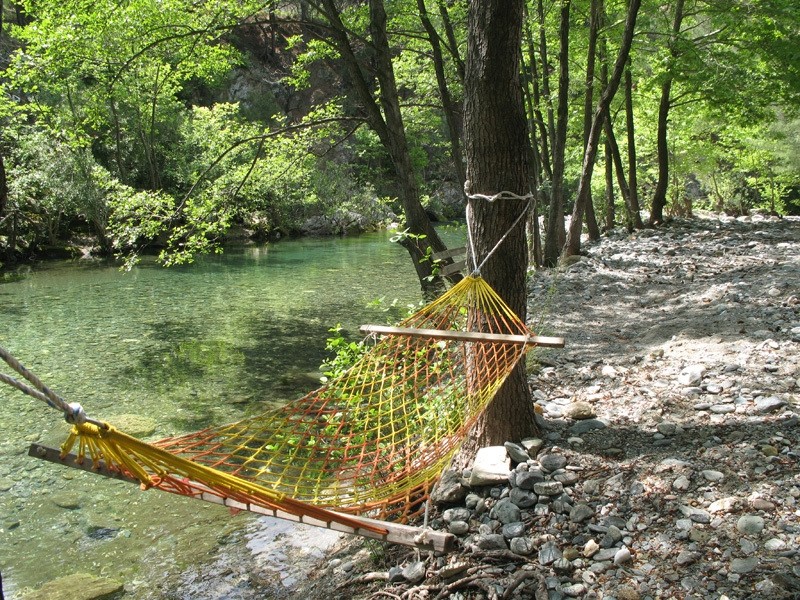 Designed in line with ecotourism requirements, the Hızır Ecological Camp lies on the slopes of the Kirişlik Valley of Ida Mountain. Visitors stay in wooden houses made of all-natural materials. Mostly preferring to rest and relax in the camping area, visitors may also pick from a variety of activities such as trekking trips in the national park or yoga classes.
Tatuta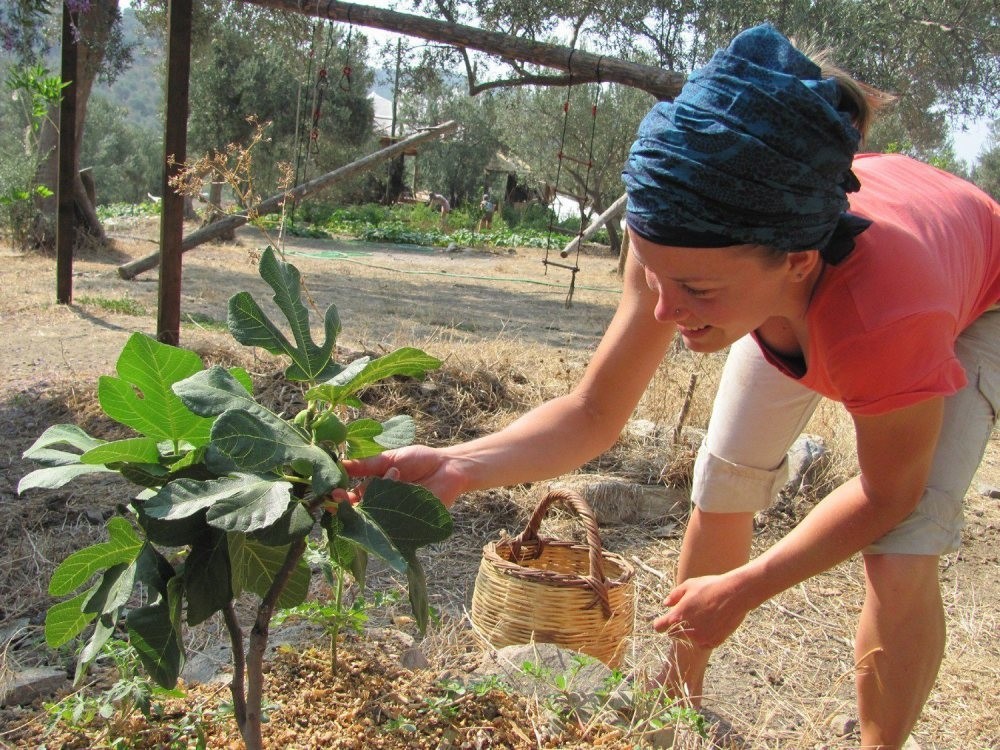 Tatuta is the shortened name for a project called, "Eco-Agro Tourism and Voluntary Knowledge and Skills Exchange on Organic Farms." Organized by the Buğday Association for Supporting Ecological Living, the project features roughly 87 Tatuta farms spanning seven regions of Turkey from Balıkesir to Artvin. Along with volunteers from around the world, Tatuta farms organize unique activities such as natural breathing methods workshops, fairytale nights and botany school. These farms offer visitors a first-hand opportunity to see daily food production. The majority of visitors hail from the U.S., Turkey, and the U.K., with strong representation from Canada, Australia, Holland, Austria, China, the Czech Republic and Brazil, among others. Holiday-seekers looking for more than the traditional fun-in-the-sun vacation this summer should visit one of the Tatuta farms in Turkey.

Akdeniz Bahçesi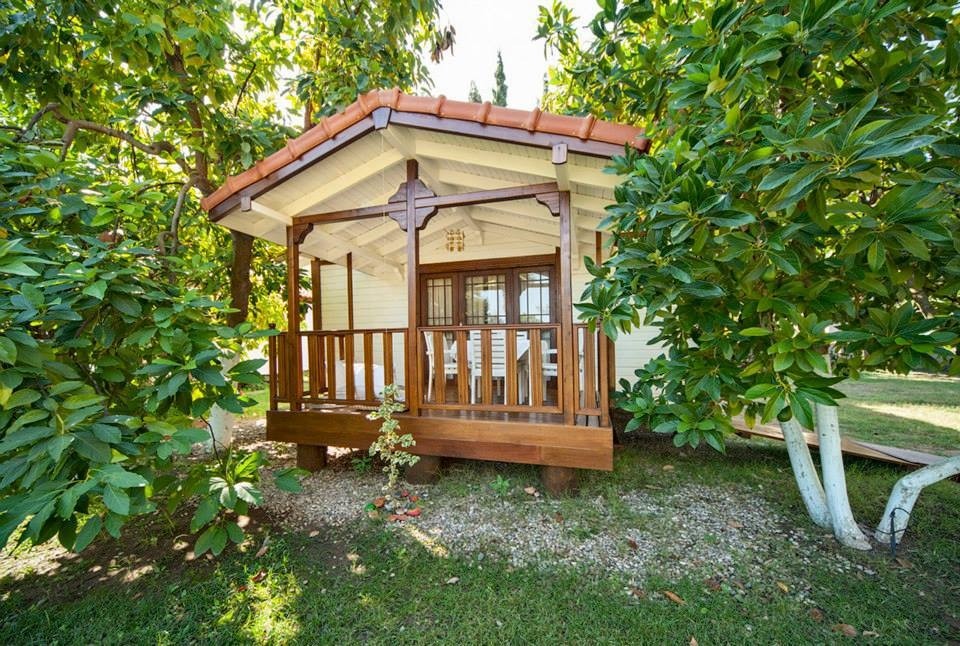 Surrounded by organic fruit orchards, the Akdeniz Bahçesi ( Mediterranean Garden) eco-resort offers self-catering holiday cottages situated inside an organic fruit orchard, just 100 meters from the Çıralı beach in Antalya. A peaceful, family-friendly destination with plenty of space for children to play and adults to unwind, the eco-resort also offers a traditional weaving workshop and eco-friendly craft activities. The fruit orchard features 200 fruit trees, including pomegranates, apples, oranges, tangerines, grapefruit, mulberries, plums, walnuts, pecans and dates. Visitors will also enjoy the distinct Mediterranean scents of jasmine, begonias, mimosas, magnolias, Chinese wisteria and lilies. Children can paint stones and make necklaces from natural materials such as seashells and beads. Many boats run from Çıralı to the neighboring bays and caves, even taking visitors to the sunken city of Kekova.