The Budapest center of the Yunus Emre Institute is currently holding an exhibition titled "Traditional Turkish Knitted Socks," which reveals the centuries-old tradition of Turkish knitting. The exhibition features traditional knitted socks, curated by academic Abdurrahim Karademir of Ege University, opened on Saturday with Turkey's ambassador to Budapest Şakir Fakılı. Many guests from both Turkey and Hungary attended the opening ceremony of the exhibition, which took place at the Budapest center of the Yunus Emre Institute. At the opening ceremony, Ambassador Fakıllı said the exhibition mirrors the multicultural features of Anatolia and its long-established cultural heritage.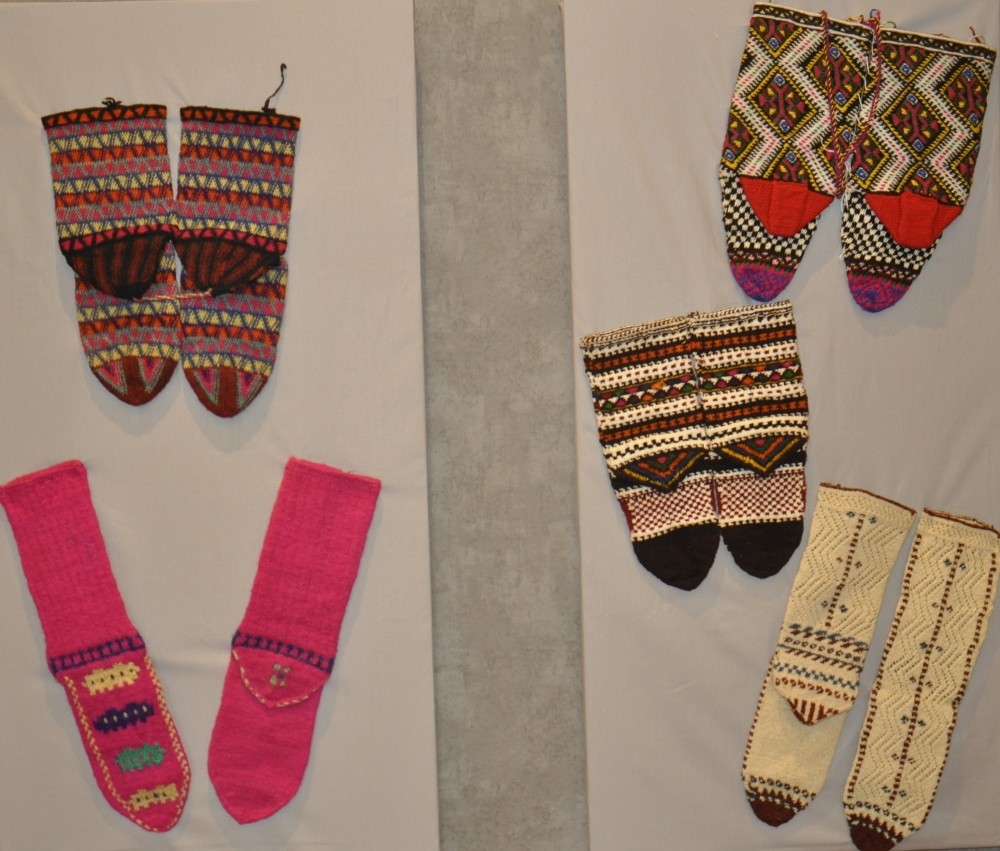 Following the inauguration, artist and academic Karademir talked to Anadolu Agency (AA) and said that knitted socks have an important place in Turkish culture. "The tradition of knitted socks is part of our culture and our way of life. I put this collection together after working and studying on the subject for more than 40 years. So far, I have managed to model over 200 knitted socks belonging to Anatolian culture. The most important thing about this exhibition is that it features knitted socks from Balkan nations as well." Karademir said that people delivered messages to one another through knitted socks. "Socks have been a part of human attire since ancient times. Most people stopped wearing hand-knitted socks when socks began to be produced by machines after the 16th century. Anatolian people are very creative, as they tried to reflect their situation, their social lives, their sorrows, joys and other emotions, by creating motifs on knitted socks."
Karademir told AA that old motifs used on knitted socks can also be used in modern industry and the centuries-old Turkish traditions can be passed down to future generations. "I believe that our textile industry can learn a few things from the creative minds of Anatolian people and make use of these ancient motifs, because these motifs reflect the Anatolian culture and people. These motifs embrace the cultures of the Yörüks (Turkish nomads), Turkmen, Circassians, the Kurds and the Laz." Karademir expressed his happiness at Hungarian interest in the exhibition. "They asked very good questions. I am very delighted with the interest in my collection."