Digital transformation is a hotly discussed topic, and Turkish companies are working to lead this mission. It is obvious that digital transformation is not something that can be done by a single company or even a country. To achieve this, a serious human resource plan must be on the table with new business fields and more labor force. What is more, an unprecedented ecosystem is necessary for digital entrepreneurs, the leading actors for this transformation.

The U.S. is an ideal example of a digital ecosystem. Over the last 10 years, big internet and software entrepreneurships including Facebook, Uber, Twitter, Instagram, Snapchat and WhatsApp have risen from Silicon Valley. Following our 12-day Global Entrepreneurship Summit (GES 2016) tour of the U.S., here is the story of a giant entrepreneur-driven ecosystem built in collaboration with universities, state and local authorities

The rise of Silicon Valley

Information economy companies, which win praise not for their headquarters and property but for their information and human resources, are reshaping Silicon Valley from the ground up. The ride-hailing service Uber has threatened long-established taxi companies, while finance technology companies challenge traditional banking and common customer norms. Similarly, biotechnology entrepreneurs have become a nightmare for giant pharmacy companies. Silicon Valley leads this digital transformation. A long time ago, the valley lying between San Francisco and San Jose was covered with fruit gardens. The companies that funded Silicon Valley's transformation in the 60s now have become an internet and virtual reality campus while high-quality education and habitable environment are prioritized to sustain qualified human resource in the future.

Young billionaires

Certain tech giants like Facebook were established well before or during the presidency of Barack Obama, ascended the stock market to became among the most valuable companies. Many entrepreneurs around the world dream of founding a Silicon Valley internet company that gains global success. These young billionaires might seem to earn big money at an early age, but many of them had many failed attempts or just worked very hard to build a successful business model.
Most popular fields at Silicon Valley
Here is a list of popular fields in Silicon Valley: Online services, biotechnology, software industry, robotic technologies, drones, electronic payment, mobile games, supercomputers, cyber-security, driver-less cars, the internet of things and e-trade. According to recent data from PricewaterhouseCoopers and the National Venture Capital Association, a total of $12.5 billion in investment agreements were concluded in the first quarter of 2016 in the U.S. software industry, with media and entertainment sectors as well as consumer product and services attracting the highest rates of investment.
China tops supercomputer industry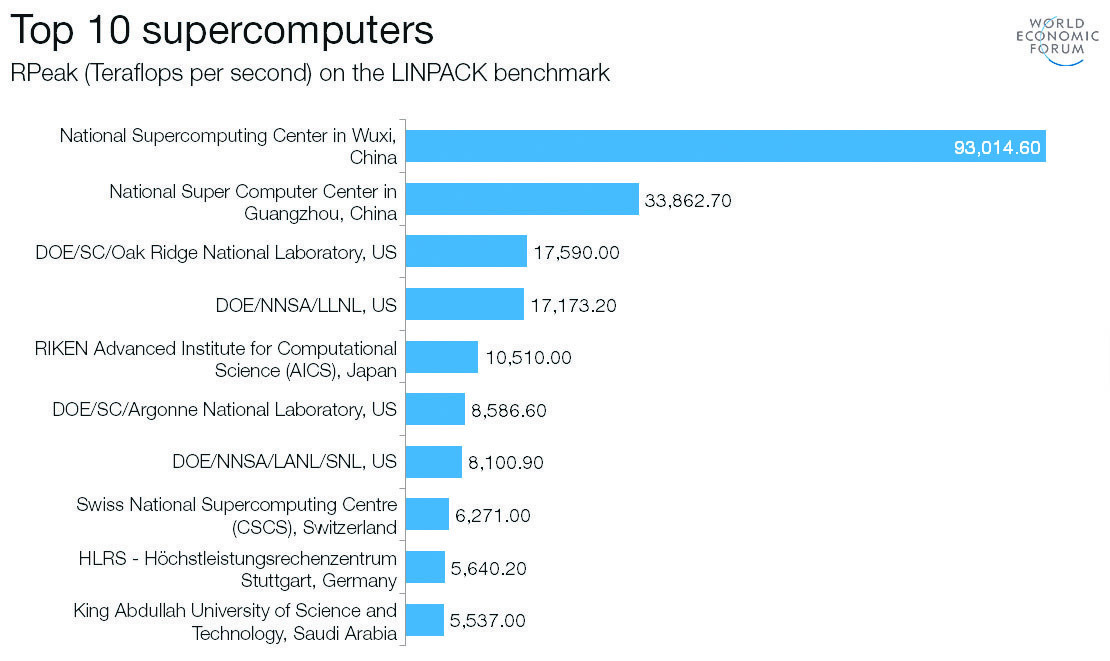 Supercomputers are used in software processes of important projects in different fields like health, transportation, space or weather forecasting. Although in a limited way, supercomputers are available for the use of entrepreneurs. According to the latest numbers reported by the New York Times Top 500, China has more supercomputers than in the U.S., with 167 versus 165, respectively.
Potential threats
There are only three countries that have the potential to compete with Silicon Valley - China, South Korea and Japan, although the third has lost a certain extent of power. Aside from these, the U.K. and the EU have also successful entrepreneur ecosystems, thanks to their established education institutions. China has surpassed the U.S. in a number of tech fields including drones, smartphones, mobile games and e-trade. However, the U.S. and other Western countries are still on top regarding intellectual property and life standards. Based on Organization for Economic Cooperation and Development (OECD) data, China ranks second in for $294 billion of investment in research and development (R&D), after the U.S. which has invested $454 billion in R&D.
More priority on entertainment industry
Regarding human resources as their most important asset, Silicon Valley is not merely a center for technological development. This perspective has many shortcomings. To own more intellectual property, one needs creative and innovative technologies. In this respect, art plays a big role as a source of inspiration that feeds curiosity and imagination, and Hollywood is influencing the future of Silicon Valley. On a personal note, entertainment and media technologies were the only two fields which were not included in the GES 2016 press tour program.