Parents who cannot even send their children to the shop to buy a loaf of bread have started sending them on missions to catch Pokemons. The game, which was not even in the air a month ago, seems like it parachuted into our lives, as Pokemon Go overtakes Turkey, one of the top 5 countries in most Pokemon Go traffic. It is as if a hidden hand ordered smartphones to download "Pokemon Go." Let's first review the game.
Pokemon is just the tip of the iceberg
The Pokemon characters are only the tip of the iceberg. Along with Pokemons used in profit sharing, the game uses Google Maps for location-based services and augmented reality (AR) technology with the Google Tango project. The intensive attention attracted by the game will pave the way for new entrepreneurs for whom location-based solutions show new horizons regarding augmented reality technologies. Turkey also has various projects apart from those conducted at the Middle East Technical University and Istanbul Technical University Techoparks. Bahçeşehir University opened a specialized virtual reality technology center via Crytek, which was founded by the Yerli brothers who live in Germany. Joint projects by Turkish production companies to create wonders in television and gaming may increase Turkey's chances to create inroads into the industries.
Turkish men like it more
Pokemon shares on social media have increased the attention the game attracts. A waste of time, for some, "Pokemon Go" creates a significant trail that people of every gender and age can follow. According to a report by Somera, a research company, in Turkey "Pokemon Go" was discussed in 170,338 messages and has been accessed 930 million times. Men constitute 67 percent of "Pokemon Go" players, meaning many men cannot resist the urge to play, even though Pokemon Go is not officially accessible in Turkey at the moment.
Pokemon Go takes storm
The results of the survey indicate that it has been discussed in 25,000 messages since its release, and" Pokemon Go" had its most intense day on the first Monday following the long holiday break with nearly 40,000 messages. While the rate of discussion is expected to be higher during late hours, it peaks in the afternoon and drops during rush hour.
The most discussed Pokemon character strikes
Pikachu is followed by Bulbasaur, Squirtle and Charmender, while users express discomfort because Zubat confronts them wherever they go.
Information sharing can be a risk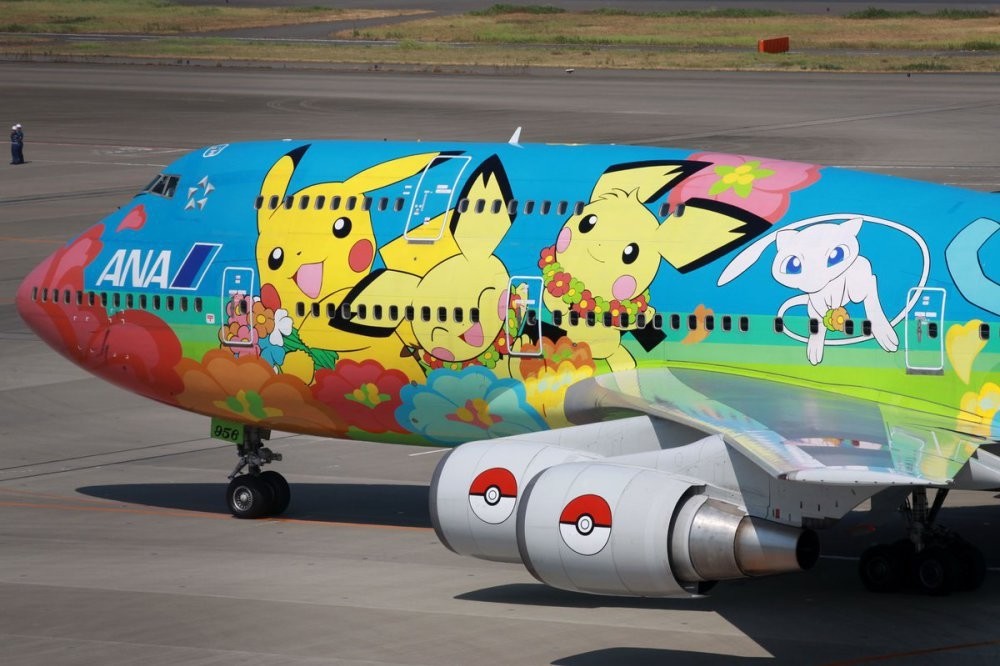 Users trying to kill Pokemons actually share important deadly information about themselves, as location is critical. If just one person plays the game in a group, they do not need to leave breadcrumbs behind. "Pokemon Go" mania carries location-based information and does not forget ads. Since Turkey is in the top-five counties for usage, it is also one of the countries most affected by the outbreak. Although the rebirth of Pokemon has revived Nintendo, real growth will be in ad and location-based services. In the end, this mania provides Google with great profit along with location info and an ad platform.

Mobile ad competition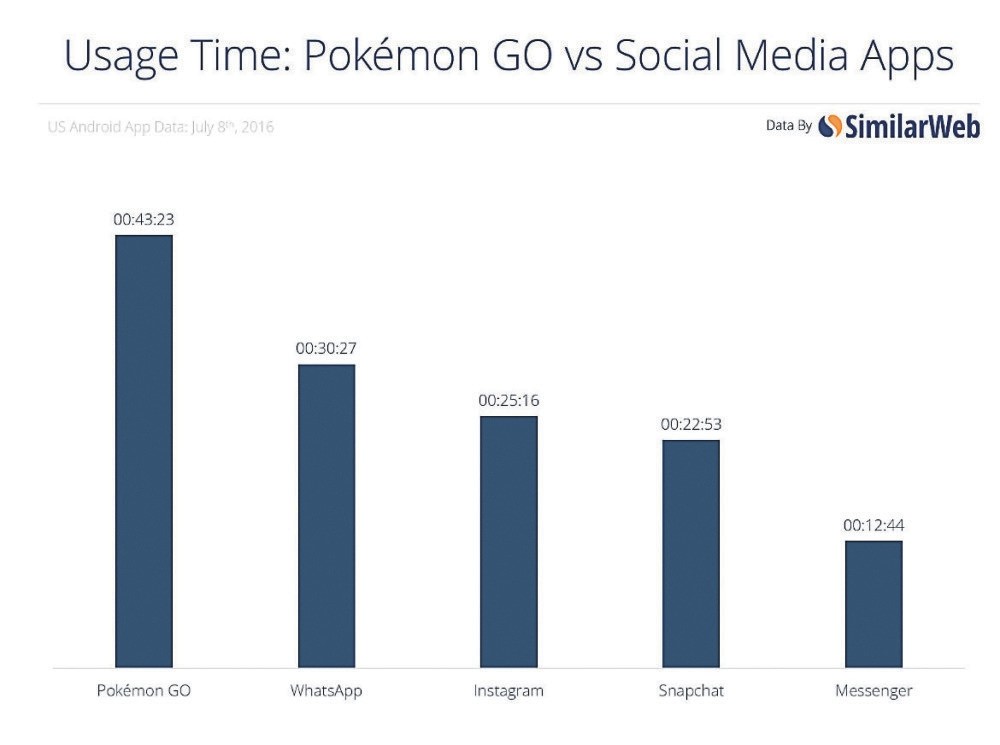 The number of users and usage duration play important roles in expanding opportunities for mobile ads. "Pokemon Go" is about to catch Twitter in the number of active users. It has already reached 3 percent of Android users in the U.S. It is pretty close to Twitter at 3.5 percent. Social media shares also greatly affect the attraction of Pokemon Go, as 4.7 million tweets have been sent worldwide related to it. According to data shared via @TwitterData and collected from July 4 to July 11, while three tweets per minute were sent on June 4, nearly 1,400 tweets were shared per minute yesterday. While reading this news story, shares will continually multiply.

The more fame, the more money

With usage as high as 43 minutes, according to SimilarWeb ads, Pokemon Go is ahead of WhatsApp at 30 minutes and Instagram at 25 minutes and doubles Snapchat's 22 minutes. Thus, the greater the usage, the more shares the applications get from ads. The app with the most screen time increases its chances. Ad and location information hides behind Pokemon love, which grows by sharing. "Pokemon Go" offers sign-in via Google, making it the face of the mobile ad fight as the game places Pokemon characters on Google Maps. The Tango project in which Google uses 3-D maps and AR technology is also in the game.