Organized by Greeks who left their homes in Cappadocia to settle in Greece during the population exchange to keep the traditions of Cappadocia alive, the International Sun and Stone Festival is taking place for the 36th time with the participation of a total of 10 folk dance companies from eight different countries.
During the population exchange in 1924 Turks living in Thessaloniki settled in the Gelveri region of Aksaray province while Greeks in Gelveri settled in the city of Kavala in northern Greece, settling a new village named Nea Karvali (New Gelveri). Greeks living in this village are keeping their love for Cappadocia and its culture alive by organizing festivals and events.
The festival, which sees the realization of the nostalgic fondness for Cappadocia among the Greeks, kicked off on July 21 and closes tomorrow. The show, staged to the accompaniment of a Turkish folk song, "Konyalım," attracted great interest.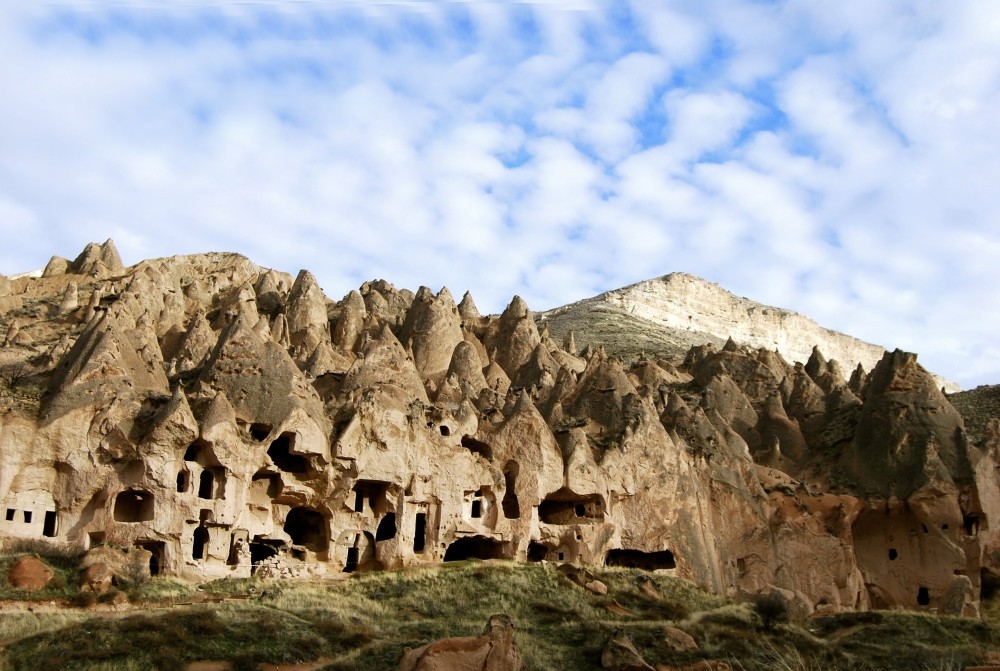 Speaking to an Anadolu Agency (AA) correspondent, the president of Nea Karvali Culture House Foundation Kaplanis Iosifidis said they established a museum featuring the clothing and goods of their ancestors to maintain their cultural heritage in the newly established village. "After founding our museum, which exhibits clothing, carpets, furniture and other goods that people used their daily lives, we launched the International Sun and Stone Festival to remember Cappadocia and keep our traditions alive," he said. The festival also aims to bring different nations together and send a message of peace to the world.
Stating that the name of the festival is inspired by Cappadocia itself, Iosifidis continued: "When we think about Cappadocia, sun and stone are the first things that come to our minds. Our homeland, Gelveri, is nestled between Mount Hasan and Mount Melendiz. The valleys, fairy chimneys, houses and everything that you can imagine is made of stone. Hence, we decided to name our festival 'Sun and Stone'because of our longing for Cappadocia."
Every year, the festival hosts folk dance companies from various countries. Eight countries are participating this year, including Turkey, Taiwan, China, Chile, Serbia, Italy, Russia and Greece, bringing the total number of countries that have been represented at the festival to 172.
The festival ends Wednesday night.