Can your cuddly puppy save your life and become your real best friend? Exclusively trained guide dogs around the world help the visually impaired and partially blind people move freely and improve their self-confidence out in public.
The first guide-dog school was established in Germany in 1916 to assist soldiers who had lost their sight in World War I. The establishment of the school quickly inspired other countries across Europe and in 1929 "The Seeing Eye" guide dog training school was established in the U.S. This concept only recently came to the fore in Turkey and the first association for guide dog training was established two years ago under the initiatives of Nurdeniz Tunçer, a visually-impaired lawyer and Maggie Moore, the wife of British Ambassador to Turkey Richard Moore. The association's ultimate objective is to help the blind and visually impaired by enhancing their quality of life through easier mobility. British trainers also take part in the training process.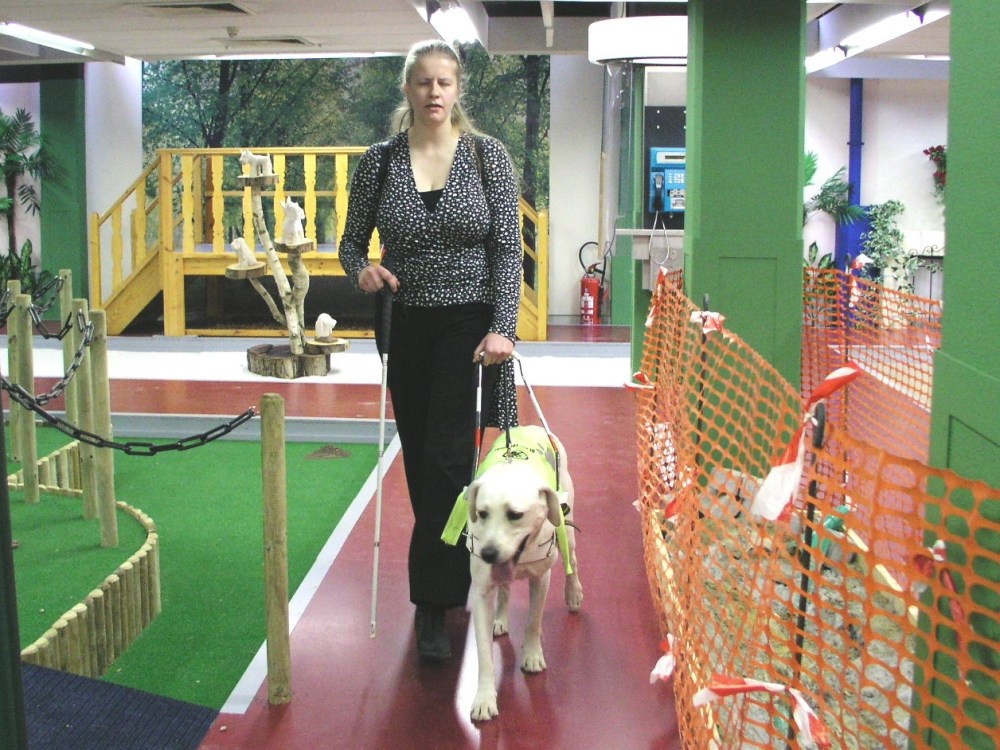 Tunçer was partially blinded at the age of 10 but never gave up on her dreams, overcoming numerous challenges over the years. "The first time I learned about guide dogs was during my studies in the U.S. I [realized] that life conditions of the visually impaired living there and in Europe were much better than those of the citizens in our country. Then, I met Mrs. Maggie Moore. She became a real role model for me,"Tunçer says on the association's website.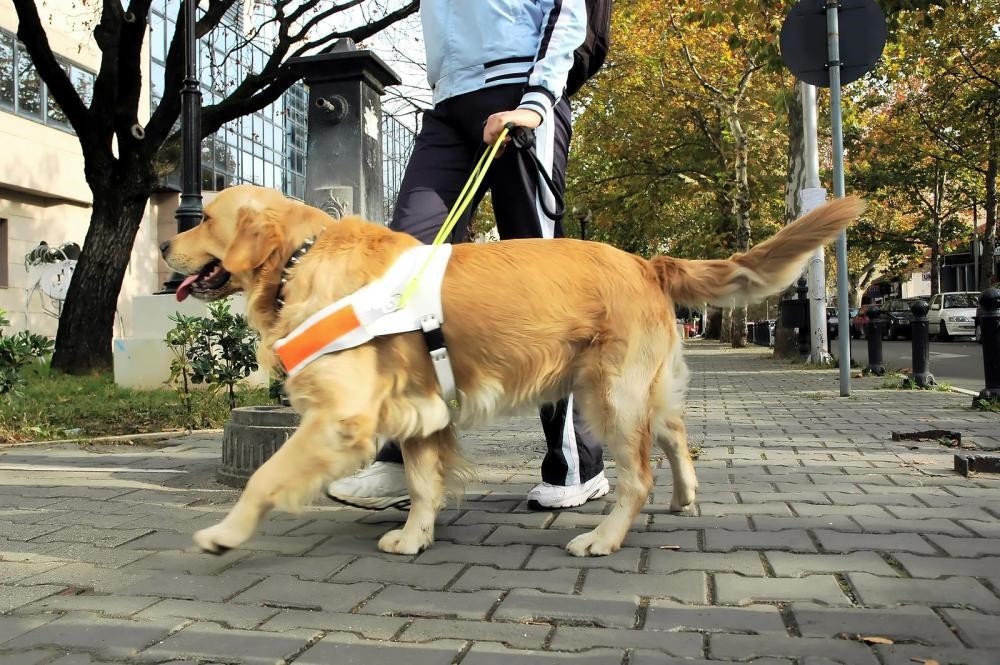 With the support of Çankaya Municipality and the Veterinary Faculty at Ankara University, the association has undertaken a project for training street dogs to be guide dogs, expected to start in October this year. The candidate guide dogs' training also continues as they will meet their new owners next year.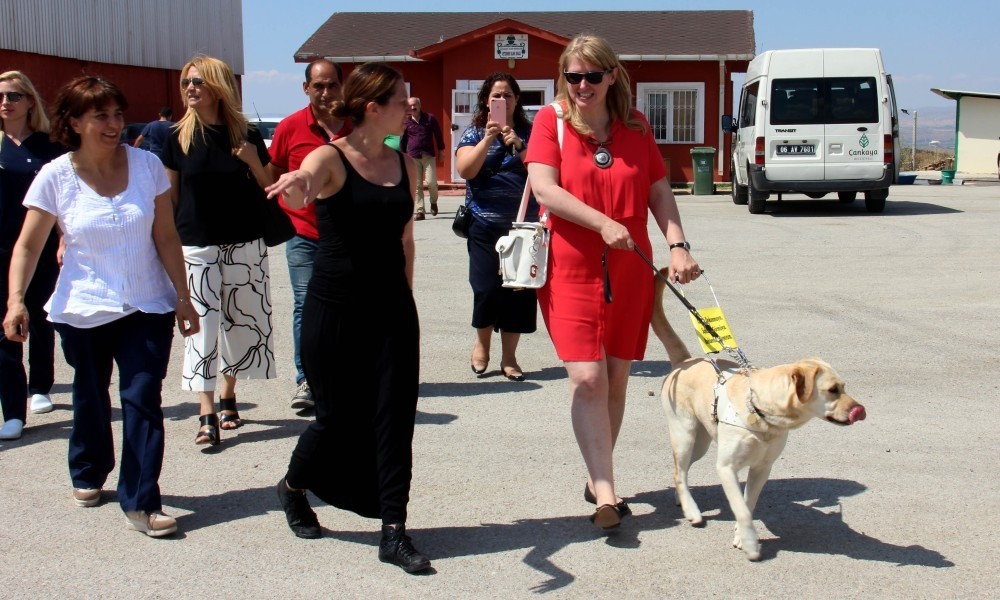 Maggie Moore, left partially blind due to a genetic problem, recently paid a visit to the municipality's Çayyolu Animal Care Center in Ankara where dogs will receive exclusive training. Accompanied by her guide dog, Star, Moore said the chosen dogs will be given six months of training.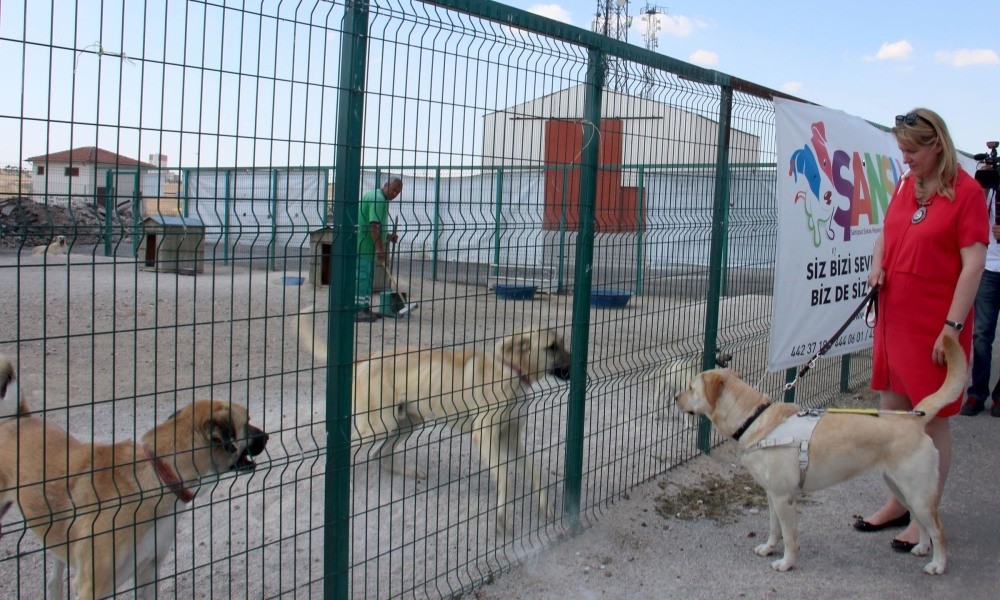 Moore said that the project will support Turkey's visually impaired population to be able to live more physically active lives. Emphasizing that guide dogs are commonly used in the U.K. and that her dog greatly helps her in daily life, Moore also contributes the association's project to public donations as well as presentations given in schools to raise awareness on the subject and donation events. Moore's seeing eye dog never leaves her side, even in situations of protocol.
Guide dog training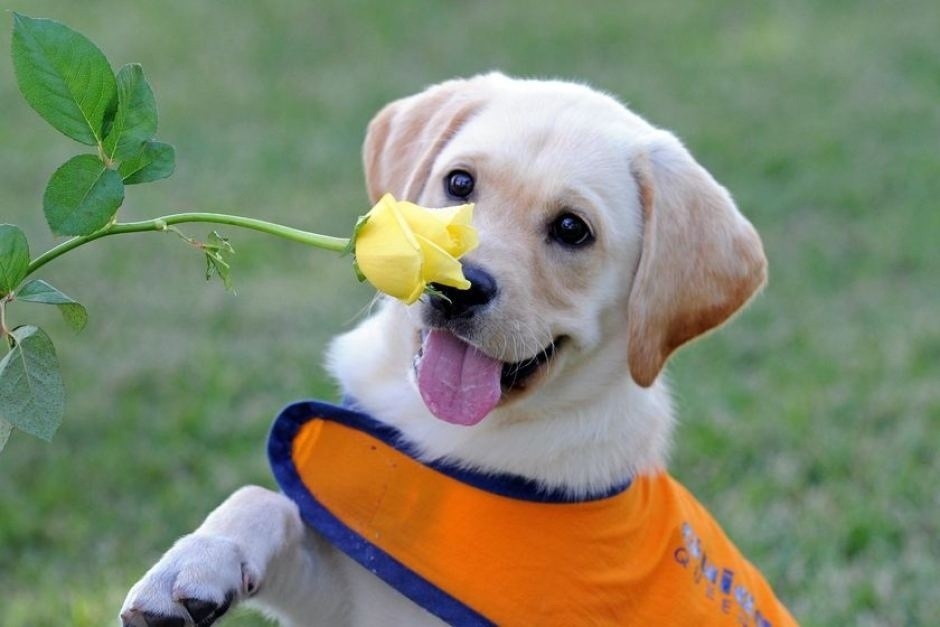 Guide dog training is divided into specific stages of training. The first phase involves choosing the most suitable dogs, usually between six and eight weeks-of-age. These young pups stay with volunteer families for a year and a half. . Their needs are provided by the training school and volunteer families teach them the basic skills of being a seeing eye dog. Later, they are given to professional trainers and trained until they are ready to be partnered with a visually impaired companion. The training process at the center takes a minimum of one month. Guide dogs must be confident, responsive and healthy enough to ensure their success.
Worldwide guide-dog training is monitored by the International Guide Dog Federation (IGDF) which consists of over 80 member-organizations which serve people who are blind or vision impaired around the world by providing training and fully trained seeing eye dogs. According to the federation, many guide dog schools train Labradors, Golden Retriever and German Shepherds as these breeds adequately meet the mobility needs of their companions and have greater physical abilities. Female dogs are generally found more suitable for the task.
From work to school to shops and cafes, guide dogs are actively in use. They learn how to safely guide their owners in a variety of situations like crossing the street, stopping at the top and bottom of the stairs, leading their companions from one point to another and helping their owners to avoid obstructions on sidewalks as well as psychological support, another crucial factor. They also help in using public transportation, navigating buildings and improving social inclusion.