Exploring Turkey's turquoise coastline and natural wonders by bicycle can be a rewarding experience and an adrenaline-pumping tour. Cycling festivals are all the rage across Turkey during the summer and fall seasons, when amateur and professional cyclists alike visit Cappadocia to experience every cyclist's dream.
Mountain biking in Cappadocia


We have some good news for passionate cyclists: Turkey's biggest cycling event returns for another year in the first week of September in Cappadocia, a region nestled between the UNESCO heritage rock valleys and fairy chimneys. In the districts of Ürgüp and Uçhisar the weather is mild in the fall, offering the perfect climate conditions for cyclists. The Cappadocia mountain biking trails offer different types of terrain for cyclists of various skill levels. Trails ranging from wide pathways to narrow, rough trails offer the perfect experience for cyclists of all skill levels.
The annual event brings thousands of cyclists from Turkey and around the world who come together for the four-day program that covers different cycling levels. The three main categories, titled, "Cyclists Village Gathering," "MTB Cross-Country Eliminator" and "Cappadocia MTB Stage Races," are a true journey of discovery at the festival that encompasses the most intriguing aspects of this region.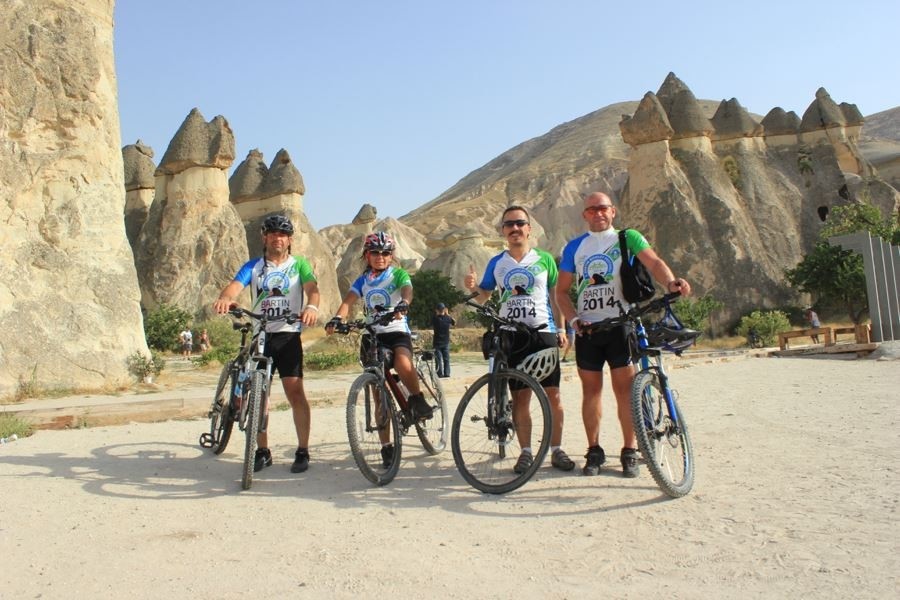 The Cappadocia Cyclists Village Gathering is a four-day cycling tour that begins on Sept. 7 and ends on Sept. 10. Cyclists will complete a 194-kilometer route and reach an altitude of more than 3,000 meters, starting from a camp venue in Ürgüp and continuing down different paths every day. The village gathering is also a unique social experience as cyclists get to meet locals and learn more about the region's unique culture.
A relatively new mountain bike racing program, the Cross-Country Eliminator, allows four cyclists to compete against each other. The two fastest riders proceed to the next round while the two slowest riders are eliminated. The race was officially integrated into the World Cup in 2012 and garners widespread public interest in the center of Uçhisar. The competitions will be held on Sept. 8.
The final category, the Cappadocia Stage Races, is a three-day, cross-country mountain biking race that includes individual cross-country timed trial (XCT), point-to-point (XCP) and Olympic cross-country (XCO). The courses are located in the hills and valleys of the Cappadocia region. The race will start on Sept. 9 in Uçhisar.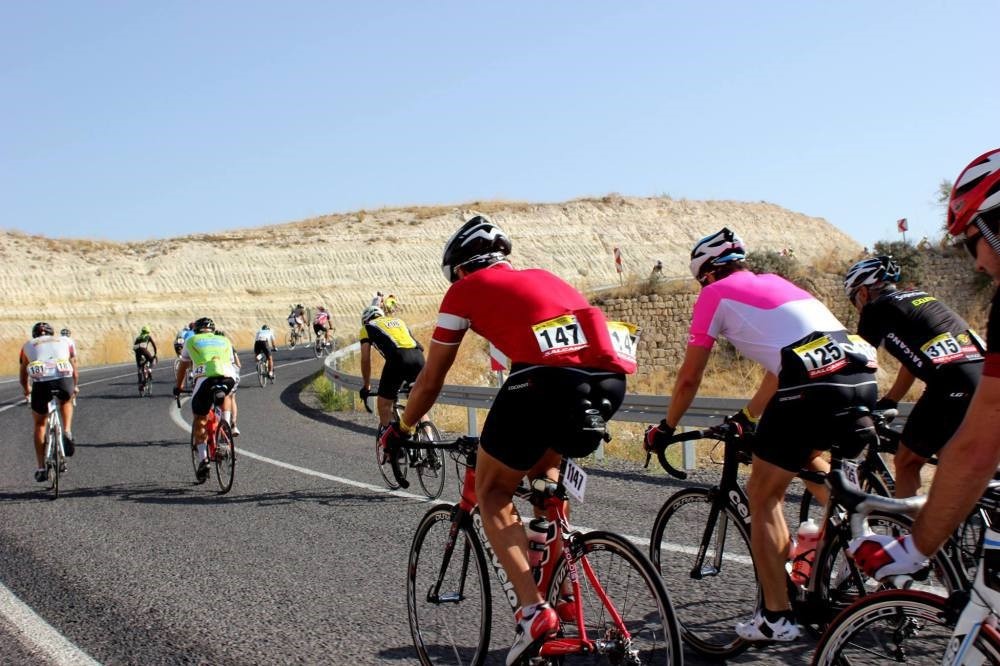 Home to several underground cities dating back to the early Christian period, the region features ancient, carved-from-rock churches and chapels, some of which contain ancient frescoes. Mountain biking is one of the most adventurous activities the region has to offer. For further details, visit
www.cappadociabikefestival.com
.
Cycling around Mt. Erciyes
Cycling through rough terrain is all about challenge and perseverance. On Mount Erciyes, a massive stratovolcano located to the south of the central Kayseri province and the highest mountain in central Anatolia, is where professional cyclists can experience the ultimate challenge during the Erciyes Cycling Days next month.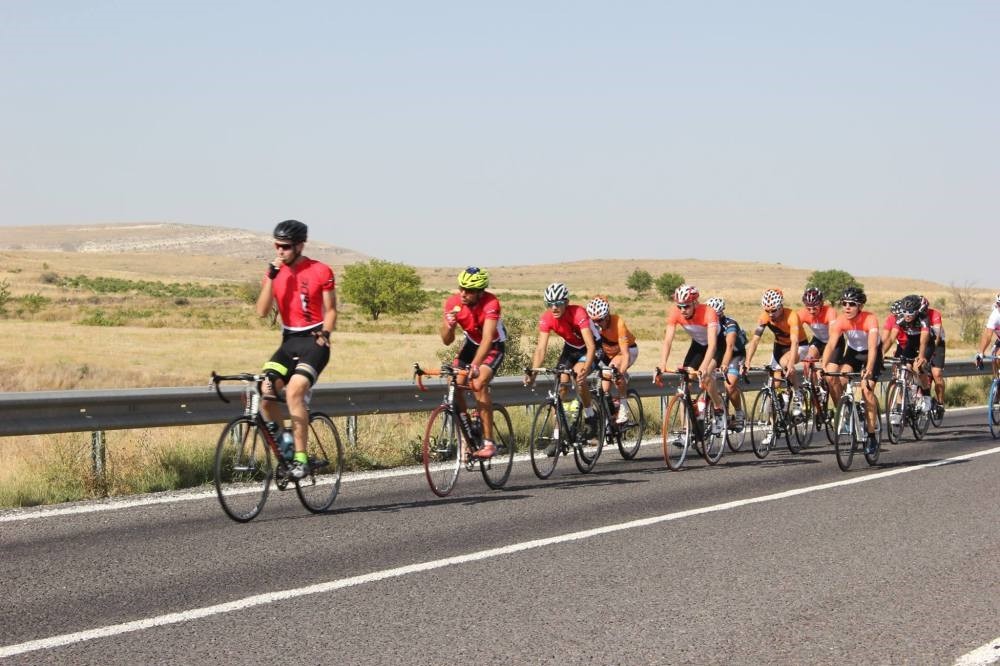 From Sept. 3-4, four different cycling events will be held; namely, "Veloturk Gran Fondo Long Course," "Veloturk Gran Fondo Short Course," "Erciyes MTB Cup" and "Turkey Downhill Championship." On Sept. 4, Veloturk Gran Fondo Long Course, an amateur road race consisting of two individual routes, will kick off in the city center where cyclists are expected to complete a 116-kilometer course. For the short course, they will compete in a 69-kilometer route and end in the town of Tomarzo. Gran Fondo is a long-distance road bike race for amateur cyclists with or without a license. The race takes its name from the Italian phrase "Gare di fondoi" which means "distance race." Races with different distances are called "Gran Fondo," "Mezzo Fondo" and "Fondo." Gran Fondo, used for the course with the longest distance, has become widely popular in Europe over the past few decades and now attracts a great deal of attention in Turkey as well.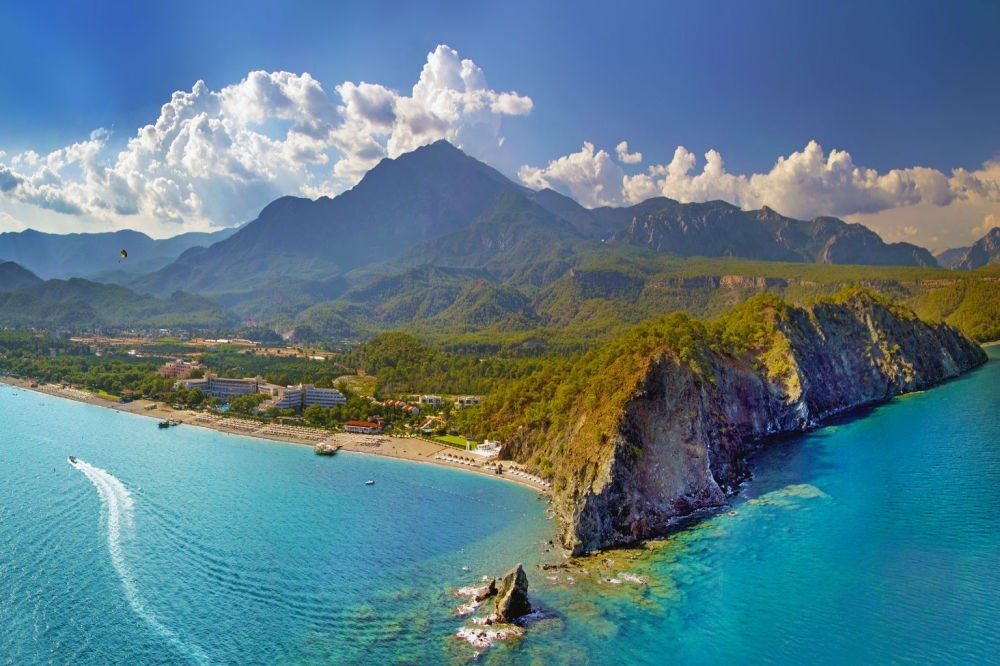 On Sept. 2 and Sept. 3, the Turkey Downhill Championship will take place at Erciyes Ski Center, offering different competition categories including junior men's, women's, elite men's, and master's for men and women ages 30 and up. Further details are available at
www.erciyesbisikletfestivali.com
.
Combine vacation with cycling
The fifth edition of Antalya-Kemer International Cycling Festival is a combination of camping and biking experience. The region which has hot, dry summers offers a cool retreat in fall for cyclists in a serene environment. From Sept. 29 to Oct. 2, the festival's main lineup will begin in Tekirova, a coastal neighborhood in Antalya's Kemer district which features Blue Flag beaches. Cycling along some of the most beautiful waters of Turkey's southern coasts is sure to replenish both body and mind.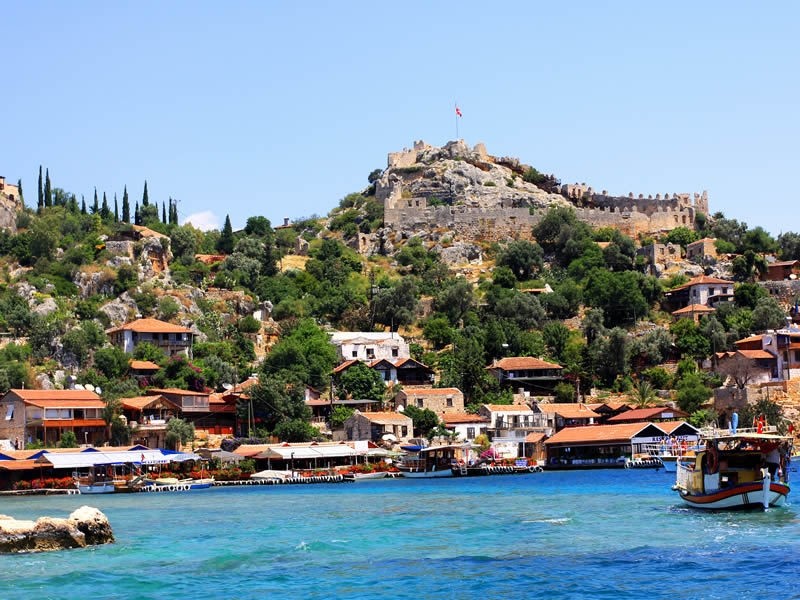 A short 45-minute car ride from Antalya will take you to a small resort featuring long, sandy beaches and densely wooded shores with several attractive holiday villages. The sea here is ideal for water skiing, sailing, canoeing, surfing, parasailing and other water activities. Mostly attracting tourists from April to October, the area is a quiet place to stay. Registration for the cycling festival will begin this week.