Vets and other animal experts were despatched Saturday to quake-hit areas in central Italy to look after pets affected by the calamity.

A deadly earthquake struck Wednesday, disrupting the lives of rugged mountain communities about 150 kilometres north-east of Rome. On a recent visit there, dpa spotted many groups of survivors with dogs and other animals.

"At least one veterinary doctor from the University of Camerino will be present [in the area] to address any needs that may arise among our four-legged friends," a university statement said.

Camerino is in the Marche region, which also encompasses Arquata del Tronto, one of the three municipalities that were worst affected.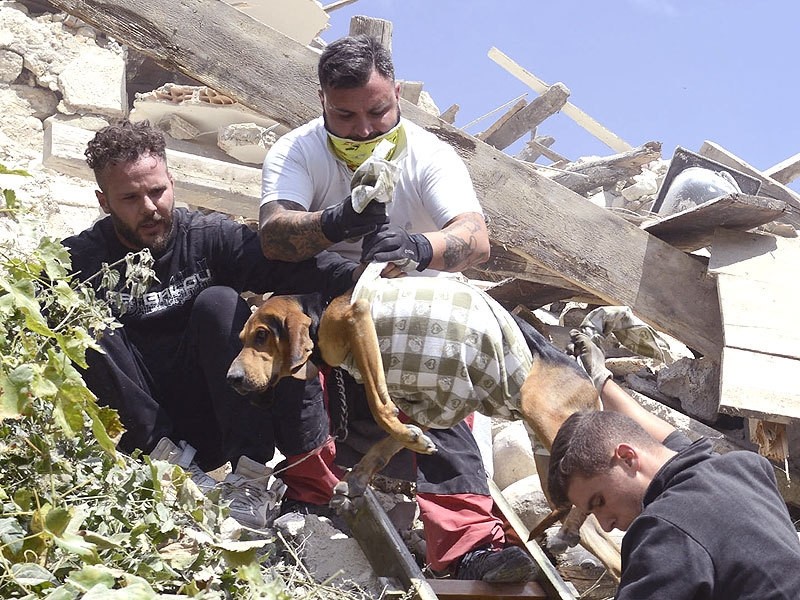 The university said its mobile clinic would be operational at least until September 4.

The Anti-Vivisection League (LAV), an animal welfare association, also said it was stepping in, sending a team of vets, dog trainers and pet therapists to open a pet shelter in cooperation with the State Forestry Corps.

It said it would provide support to stray dogs and help evacuated families continue looking after their pets while they are camped out in makeshift tents.

LAV said it would remain in the area "for several months, [even] when we will be no longer talking about this tragedy," as it did following another devastating earthquake in L'Aquila, in 2009.