A major symbol of Israel's Jaffa city, which dates back to the Ottoman period, the historic clock tower on Yefet Street, has been brought back to its former glory with Sultan Abdülhamid II's "tuğra" (seal) once again on display following the completion of restoration work.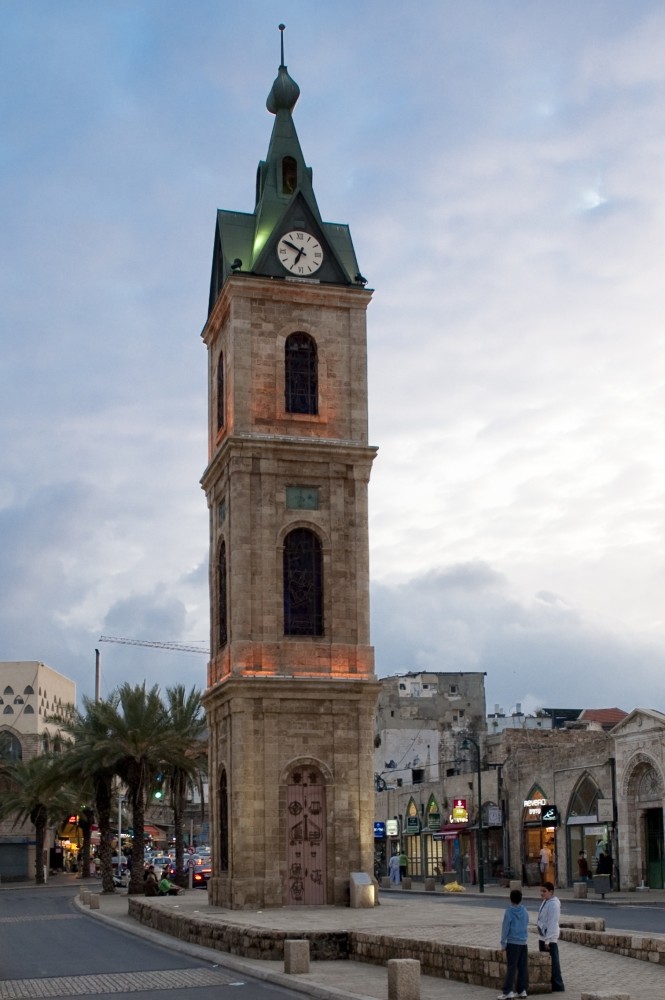 Starting from the 16th century, the clock towers began to adorn Ottoman cities around the empire and the Jaffa Clock Tower was built under the commission of Sultan Abdülhamid II in the early 20th century to mark his silver jubilee.
With the initiatives of the Tel Aviv-Jaffa municipality, the clock tower underwent thorough restoration and the sultan's seal, which was found to be severely worn, also received a touch-up by conservator Mark Avrahami.
According to the Israel Antiquities Authority, the seal marble lost its original color and its plaque was at the risk of falling with a crumbling surface and the relief on the plaque was unable to be identified prior to the restoration work.
"The seal, located on the southern side of the tower, was the last original of four to be preserved on the structure. In 2001, three glass replicas adorned with the sultan's seal were installed there in place of the marble plaques that did not survive," an article from the Jerusalem Post reported.
About two weeks ago, the plaque was returned to its original place. An architect from the Israel Antiquities Authority said that the clock tower was constructed in the square where an Ottoman-era police station and a Turkish government house are located.
Extending from the Balkans to the Middle East, Ottoman-era clock towers have remained a symbol of Ottoman modernization. Many of them were built during the reigns of Sultan Abdülaziz and Sultan Abdülhamid.
Aside from the historic ones that can be seen in Turkey like the Dolmabahçe or Yıldız clock towers in Istanbul, the Ottoman Empire's clock tower heritage is still visible in several Balkan countries like Macedonia, Bosnia and Kosovo.