Goldsmiths and jewelry shops scattered around Istanbul's historic quarters like the Grand Bazaar or the Galata neighborhood bring an eclectic selection of accessories to suit every taste and occasion. Visitors may have to spend hours while perusing around these shops whose numbers are vast. With a long tradition of jewelry crafting, Istanbul has plenty options not only for shopping but also to learn the basics of jewelry crafting from masters or professional designers.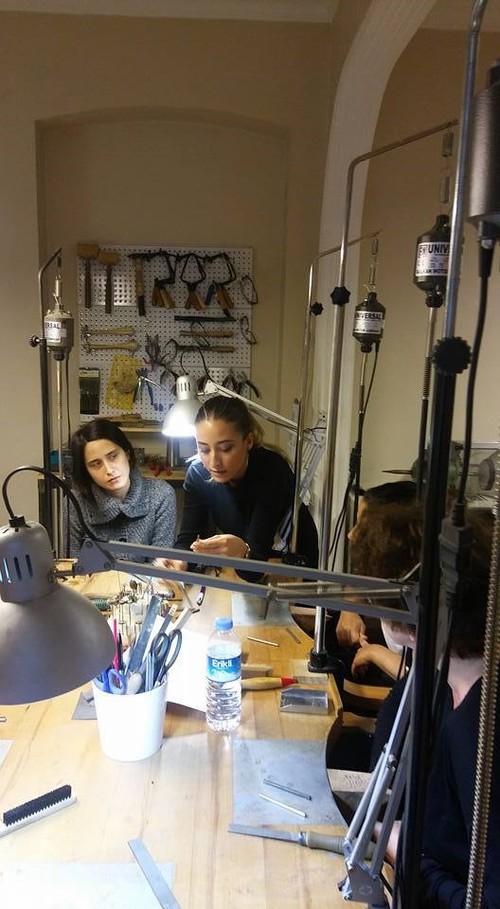 Maden Istanbul
Design with Grand Bazaar masters
The workshops at Mahreç Art House in Istanbul's Cağaloğlu quarter are some of the most established ones delivered by jewelry makers of the Grand Bazaar. With Hraç Arslanyan's expertise and experience within the Grand Bazaar's jewelry circles, Mahreç Art House has become more than a place of education for jewel crafting and jewelry design. Throughout the years, this workshop continues to breathe the same air of passion for jewel crafting. Specializing in crafting boutique jewelry, the art house has everything to offer for its trainees. At the workshop, up to 10 students take one-on-one lessons from masters of the craft.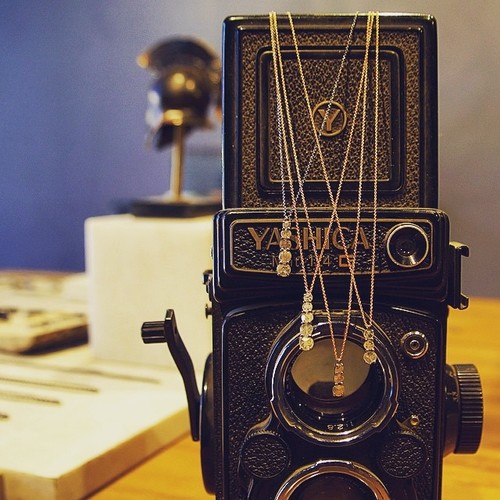 The workshops bring together the intricacies of the master-apprentice relationship with modern education methods through workshops and seminars by other jewel crafting masters of the Grand Bazaar. Classes are available at varying levels from "apprentice," "journey person," and "master" courses.
Mahreç Art House
Contemporary jewelry making A jewelry-making class in Istanbul's Çemberlitaş quarter in the historic Beyazıt neighborhood would be an inspirational one. Run by designer Şenay Akın, who describes her works as three dimensional narratives, the jewelry classes available for groups will add an extra dose of creativity to your skills.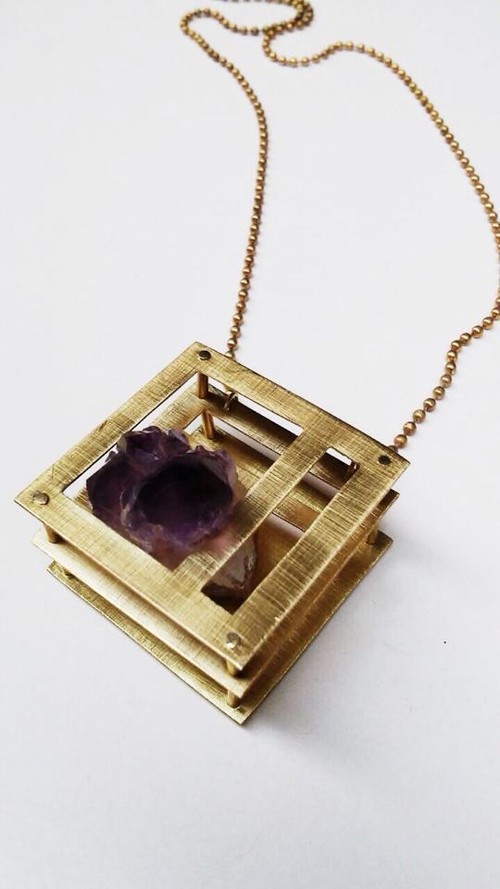 In her jewelry design and techniques course, Akın teaches skills like drawing, tool handling, texturing and metal forming. You will also get to find out who's who in the industry, from high-end brands to master goldsmiths and artists. Her keen sense of style and design will inspire you to find your own design personality.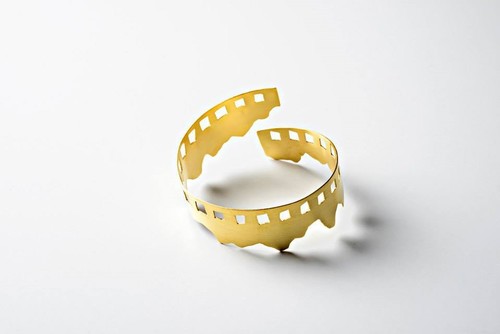 The cities she has visited so far are where she draws her greatest inspirations. When designing, she is highly inspired by Italo Calvino's book titled, "Invisible Cities." "I take all cities that I visited over the years as my sources of inspiration - cities of abandonment, centennial cities of expansion, cities of wisdom, cities of fresh new beginnings. I try to seep into their neighborhoods, libraries, cracked plastering and mosaics, observe what their people glorify and fall in love with the undeniable beauty of their nature," she says.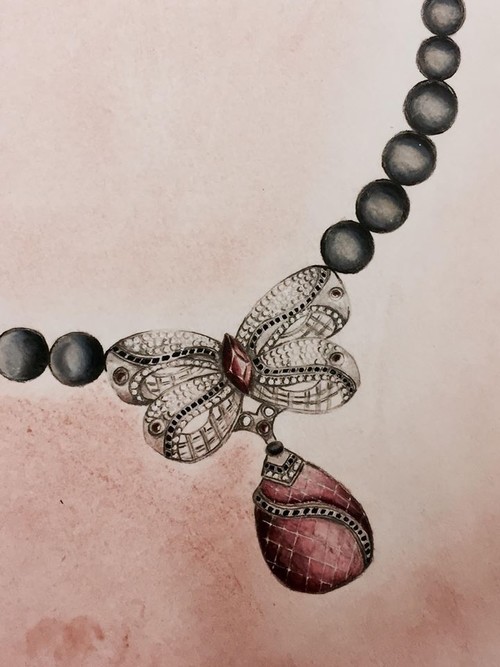 Maden Istanbul
A contemporary studio that sees jewelry as a form of wearable art, Maden Gallery in the Galata quarter shows trainees how to convey their ideas through jewelry design. Established in 2011 by Selen Özüş and Burcu Büyükünal, the studio provides classes in two main categories.
Technical courses are delivered to teach basic techniques like sawing, filing, soldering and surface treatments accompanied by field visits and presentations. Tours to the Grand Bazaar's certain jewelry studios are part of the class schedule to help trainees gain a better understanding of the profession. Conceptual courses encourage students to find their own style. Both are 16-week courses and several other intensive workshops are also available. Knock on their door if you are interested in designing your own contemporary jewelry pieces.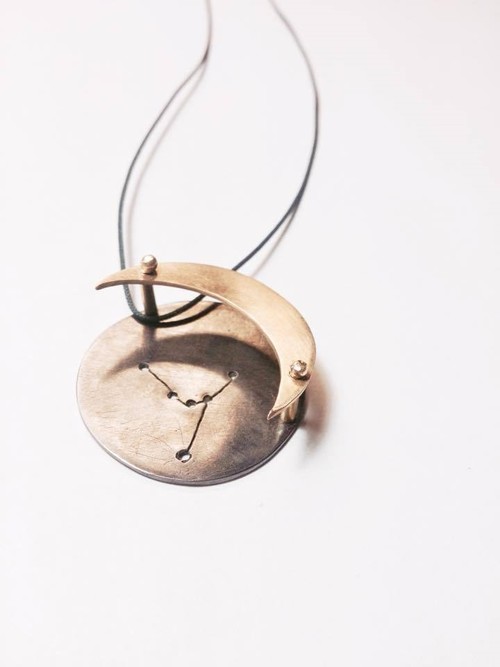 Maden Istanbul
Manuk's workshop
In this Karaköy atelier, Manuk Durmazgüler creates most of his jewelry with his team. Having stepped into the art of jewelry at the Grand Bazaar when he was 13, Durmazgüler took advantage of his talent at craftsmanship and began to produce jewelry for exclusive brands during his apprenticeship.His inspiration comes from the look of raw gemstones and his design aesthetic is to highlight their natural beauty with refined, simple and timeless pieces. The idea of his design style emphasizes the pure beauty of imperfections for a flawless look.
Designed using traditional and modern handmade items and accessories, Manuk produces his renowned jewelry at the same place. You are sure to get some inspiration for your designs at his workshop.
Learn to design your own ringIstanbul Tour Studio offers a jewelry workshop tour to the Grand Bazaar with designer Banu Kent for anyone interested in learning the basics of this old handicraft, creative people who are willing to try something different and of course, jewelry lovers.With an expert guide, a small group visits one of the inns at the Grand Bazaar where they meet a jewelry master. Limited to four people, the group learns how to make a ring in three hours only. Following a short briefing, the group members can choose from among four different ring types. After you decide which ring you are interested in making, the jewelry master briefs you on how to make it.