Objects passed down by immigrants coming from Thessaloniki, Greece, to Tekirdağ province in Turkey during the population exchange 94 years ago will be displayed at the Population Exchange Museum, which opens in the near future.
Tekirdağ Metropolitan Municipality Mayor Kadir Albayrak told Anadolu Agency (AA) that thousands of people were forced to migrate during the population exchange of Turks and Greeks and that Tekirdağ, where Turks from Thessaloniki settled, became a city that witnessed inexplicable tragedies.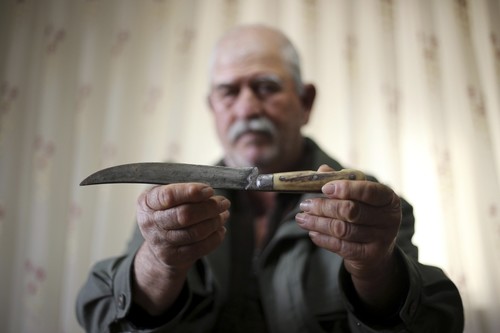 Fehmi Kutur, 65, who resides in the Işıklar neighborhood, said he inherited a 150-year-old knife and he will donate the objects that are passed down to him from his ancestors to the planned museum.
Stating that ships full of people suffering the pain of leaving their home entered Tekirdağ Harbor, a doorway to their new lives, Albayrak said: "The pain in question is a pain that was suffered by both sides. The time that passed is insufficient to cover the pain that was suffered. Although it has been almost a century, a Greek citizen comes to Turkey, visits the homeland of his ancestors and sheds tears for them. The same situation applies to Turkish citizens who visit Greece to see the homelands of their ancestors."
Albayrak, who claimed that they are obliged to preserve the entire cultural heritage and the documents that their ancestors brought with them or left in their homelands, said: "We should preserve this legacy and write it down in history so that we can prevent it from happening again. This is one of the main goals in establishing the Population Exchange Museum. The objects that the immigrants brought to Tekirdağ from Greece will be exhibited in the museum. These objects, which carry the traces of sorrow, tragedies and memories that the people experienced back then, must be passed down to future generations." He added that the municipality plans to open the museum this summer in Tekirdağ's Süleymanpaşa district.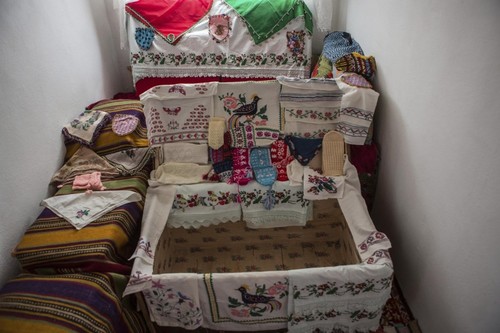 Also speaking to AA, Işıklar Village Thessalonian Association President Olcay Ceylan said that most of the residents of their neighborhood are the grandchildren of Thessaloniki immigrants and that people will donate the objects they inherited from their grandfathers and grandmothers to the museum. Ceylan said, "We will donate everything that comes out of our chests and donate them to support the museum that will be established by the Tekirdağ Metropolitan Municipality."
Ceylan added that they have very positive feelings concerning the Population Exchange Museum: "This is a very good project, and we support it. We will donate daggers, old reaping hooks, dirhams, weaving stalls and similar objects inherited from our ancestors to the museum. We want the museum to pass these memories down to future generations and enable them to keep these memories alive."
Fehmi Kutur, 65, who resides in the Işıklar neighborhood, said that his grandfather came from the village of Çiğdemli in Thessaloniki and settled in Tekirdağ.
Kutur, who earns his living as a butcher, said: "I inherited this profession from my grandfather. My father never worked as a butcher, but I learned the details of this profession from my grandfather. I also inherited a 150-year-old knife and an iron hook used to hang meat. I will donate these objects to the planned museum. I want my grandfather's memories to live in the museum."
Another resident of the neighborhood, Hakime Demir, 75, said her family migrated to Tekirdağ when her mother was just a baby and she listened to all the tragedies that her grandmother and father went through while she was growing up. She said that she keeps the things that her grandmother left to her in a chest and that she will support the museum by donating these objects.
"All these things come from the village of Davutlu in Thessaloniki. I possess several objects, such as the shirt that my grandfather used to wear, my grandmother's prayer rug and her headscarf. When I see these things, I recall the sad stories that my grandmother used to tell me and I shed tears. I recently brought out all the belongings of my grandparents. I plan to donate these to the museum so that the new generation can see them as well," Demir added.