New-generation products launched at the 2017 International Consumer Electronics Show (CES) are designed to change the way we live our daily lives, featuring innovative extensions to the battery life of laptop computers and highly advanced software for the latest laptop technology as devices become thinner, sleeker and smarter.

At CES 2017, tech gurus get a glimpse of the "modern suitcase," which will soon be designed to function as a robot, programed to move independently and follow its owner during travel, even alerting the owner in the case of separation. Likewise, while the quality of tech devices was formerly based on thinness and pixel quality, quality standards now include advanced scanning capabilities and eye-controlled tracking technology.

On the other side, ThinkPad X1 is now downsizing its computers and reducing the weight of devices, with ThinkPad X1 Carbon going one step further by manufacturing a frame for its regular laptops which weighs only 1.1 kilograms or 2.7 pounds, offering an impressive 15-hour battery life. The state-of-the-art device also leaves a strong impression on users with its ergonomic keyboard, durability and design. Let's take a closer look at the products that are making their debut at CES 2017, which opened its doors on Jan. 5 and runs through Sunday.
Tobii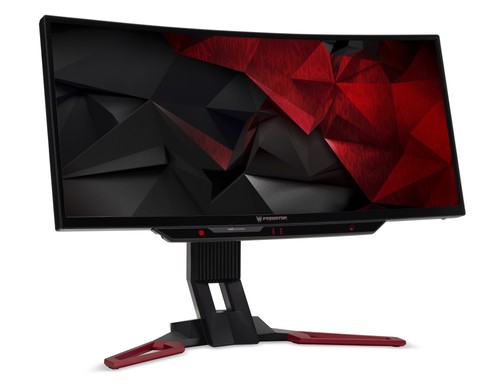 The constantly evolving nature of entertainment technology means that computer software requires constant updating Rapid technological development which allows devices to easily track eye movement is ushering in an entirely new level of video gaming capabilities.
Tobii's eye tracking technology, which is integrated into the screen, helps the disabled as well as gamers by enabling them to aim, fire and explore intuitively. Tobii, which works with established games using its own technology to improve the gaming experience for users, incorporates its eye-tracking feature to create new hardware for the game by tracking the eye movements of the gamer. Since the user is able to imitate real-life movements such as looking for a shelter or aiming at a target, Tobii brings mouse, keyboard and gamepad controls together offering a richer and more entertaining experience. When the gamer's eyes focus on the corner of the screen, the camera angle changes automatically and the characters, as well as the game's environment, react as the gamer begins to look around. Tobii's eye-tracking function can be used in more than 45 games, including "Elite Dangerous," "Deus Ex: Mankind Divided" and "WATCH DOGS 2." The sound and the graphics of the games are adapted dynamically according to the place where the gamer is focusing.
ThinkPad X1 Carbon


The new Lenovo ThinkPad X1 Carbon once again captured the spotlight as the lightest laptop of its class, with a weight of only 1.14 kilograms. The ThinkPad X1 Carbon made its debut in with a silver-tone case featuring its smaller size, infrared camera, higher port speed and new safety measures. The product is very user friendly - touting ease of use as its most important feature - with a 14-inch IPS screen installed in its 13-inch case.
The Thinkpad X1 Carbon is much more sensitive to the touch of users with an improved Microsoft Precision Touchpad that features real keys. The ThinkPad, which managed to pass 10 different military tests, does not make sacrifices in performance and is among the most preferred laptops in the business world thanks to its carbon case that is resistant to water, high temperatures and impact.
Apart from its classic black color, ThinkPad X1 Carbon will also be introduced to users in a silver color. The computer will continue to be your best friend during your business trips with its 15.5-hour battery life. With its Qualcomm Snapdragon X7 LTE-A wireless WAN, ThinkPad X1 Carbon offers a three-times faster internet connection and eight-times faster file transfer capabilities. Moreover, this amazing product offers full security with its three ThunderboltTM ports, face-recognition featured IR camera and improved fingerprint scanner with biometric recognition.
Your guide at the airport is ready
Airports often rank high on the list of places where people feel the most stressed or lost. However, Koreans have introduced "a good old friend" to their airports. LG Airport Guide Robot, which will be used in the Incheon International Airport in Korea, demonstrates that robots are not only limited to doing household chores. This state-of-the-art robot will assist passengers and answer questions in English, Chinese, Japanese and Korean, while also helping passengers scan their tickets and providing information about incoming flights, boarding gates and even weather updates catered to the passenger's destination. LG Airport Guide Robot is able to calculate the passengers' estimated time of arrival, consider the distance they need to walk and accompany them anywhere inside the airport.