American millionaires are making various preparations for possible major disasters and "doomsday."
Preparations have accelerated in New York City and Silicon Valley, especially after Donald Trump was elected president, New Yorker magazine reported in an article about the trend of the world's wealthiest people and their precautions for a possible disaster. It was also explained in the article that the millionaires swap tips for their doomsday preparations in private social media groups.
Stockpiling food, guns and real estate came to the trend's forefront among the wealthy survivalists. According to the article, more than half of the millionaires in Silicon Valley have already made arrangements and taken precautions against a possible disaster or the apocalypse.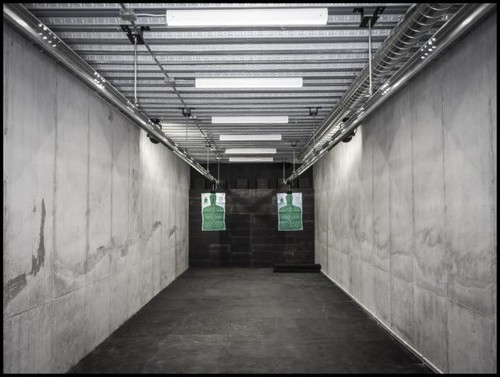 Steve Huffman, CEO of Reddit, a social media news website valued at $600 million, is planning something more specific than the usual survival tactics. Being extra cautious, Hoffman said the chances of finding contacts or glasses after a major disaster could prove difficult, so he had laser eye surgery in 2015 to eliminate his dependence on them.
Antonio Garcia Martinez, former Facebook product manager, bought a 20,000-square-meter (215,278-square-foot) forestland on an island in the Pacific Northwest and equipped it with generators and solar panels. Martinez said he did all these preparations to provide a refuge for his family that would be far from the cities but not entirely isolated in case of a possible disaster.
Tim Chang, 44, managing director at Mayfield Fund, a venture-capital firm, said he is currently stockpiling real estate to generate income during a possible economic crisis. Chang also added that he and his wife keep a set of bags packed for themselves and their 4-year-old daughter.
Marvin Liao, a former Yahoo executive who is now a partner at 500 Startups, is stockpiling a lot of weaponry and taking classes in archery.
Reid Hoffman, the co-founder of LinkedIn, leads the way among those buying luxurious refuges built in New Zealand. The luxurious shelters built underground and under the sea in New Zealand - which has become a popular destination over recent years due to its climatic and political prosperity - have become a new industrial trend.
A construction company in the U.S. state of Kansas converted a silo, once used by the U.S. army in 1960 as an underground missile cellar, into luxury bunkers that sell for between $1.5 and $3 million. The condos quickly sold out.
The firm's owner Larry Hall said the bunkers, which can withstand a nuclear strike, are also designed to use in case of a possible civil war or economic crisis. "Most of the condo buyers are successful and educated people who are looking for a refuge where they can comfortably escape in case of a natural or man-made disaster," Hall said.
While the concrete walls of the shelter are about 2.9 meters (9.5-feet) thick, it also has a wind-resistant $2-million domed concrete cover that can withstand wind speeds of up to 800 kilometers per hour (500 miles per hour).
Condos ranging in size from 84 to 168 square meters are self-sufficient and can run without external support for up to five years.
Built in a secret location, the shelter has a swimming pool, cinema, sports and educational areas, a mini operating room, an organic food production center and many other similar facilities.