When visiting Turkey, attractive boutique stores and shopping malls are likely on your travel itinerary. But the weekly local markets scattered around the country's cities and towns give an opportunity to embrace the local culture while shopping.Bazaars are set up in many cities on different days of the week and in addition to fresh fruit and vegetables, clothing, decorative accessories, antiques and stationery, many other items are put on sale at very reasonable prices.
Tire Bazaar, İzmir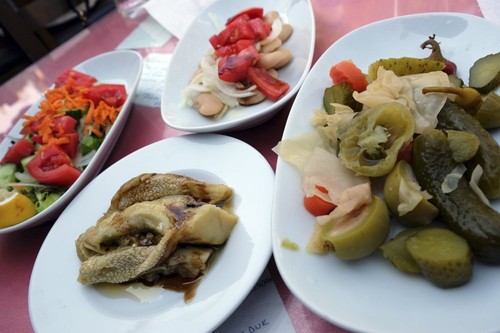 Dating back 600 years, the historical Tire Bazaar in the coastal İzmir province takes place every Tuesday, bringing between 25,000 and 30,000 people to the town, including foreign tourists as well as the locals.
Around 1,700 traders set up their stalls every week, most of them from villages around the country. They sell vegetables, fruits, herbs, flowers, cheeses, çökelek (skimmed-milk cheese) and oils they produce. You can also find all sorts of crafts made by local women, including veils, laces and tapestry work.
Historical İnebolu Bazaar, Istanbul
Another famous bazaar is the one in Istanbul. Set up on Sunday mornings, it is the first port-of-call for enthusiasts of locally made products who are keen on healthy eating.
Another name for the bazaar, located in Kasımpaşa, is the "Historical İnebolu Bazaar" because the fresh products are brought in every week from İnebolu. It is, of course, possible to find them in other bazaars, but you will see that what you find here is something else.
Among the bazaar's most popular products include the village bread baked in a stone pit, tasty gözleme (filled flatbread), homemade noodles, tomato paste and butter, particularly appealing to those longing for their hometowns.
Other offerings that make this bazaar unique include various herbs endemic to Kastamonu and mushrooms that are sought after by famous chefs.
Safranbolu Bazaar, Kastamonu
The stalls of the bazaar in Safranbolu, which has taken place for 100 years, are laden with fresh products and herbs grown by the locals. If you also call in to shop at the Arasta Bazaar, this nostalgic souvenir and antique market will take you back to the Ottoman period.
Alaçatı Bazaar, İzmir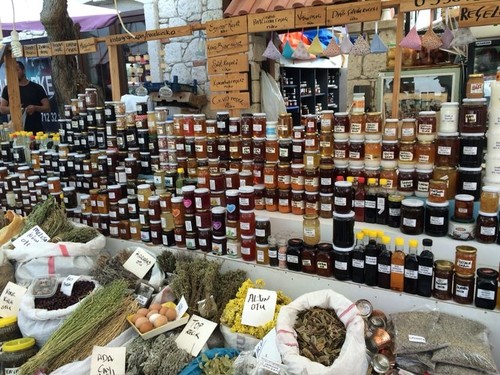 Every Saturday at the entrance to the popular holiday town of Alaçatı, is a bazaar offering all kinds of products, including fresh fruits and vegetables brought by villagers from Urla, Tire, Izmir and Milas, as well as clothing, fabric, curtains, shoes and so much more.
You can see the finest samphire, artichoke, thistle and local herbs for sale at the bazaar. If you want fresh fish, sales begin at 10:30 a.m. The bazaar, which welcomes about 20,000 visitors each week, is also a tourist attraction with close to 200 stalls set up in summer and 100 in winter.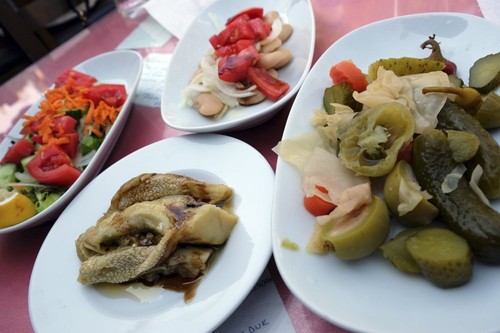 Bolu Bazaar
Dozens of villagers, mostly women, set up their stalls on Mondays in Bolu, covering an area of a thousand square meters. Local women bring fresh vegetables, fruits, dairy products, mushrooms, wild herbs and handmade items to sell at the bazaar.
You can find a wide variety of produce, from homemade noodles to tomato paste and every kind of green. With stalls literally flowing with milk and honey, the bazaar is a source of all things natural. Some Istanbulites even go to Bolu once a month for this authentic and affordable shopping experience.
Yalıkavak Bazaar, Muğla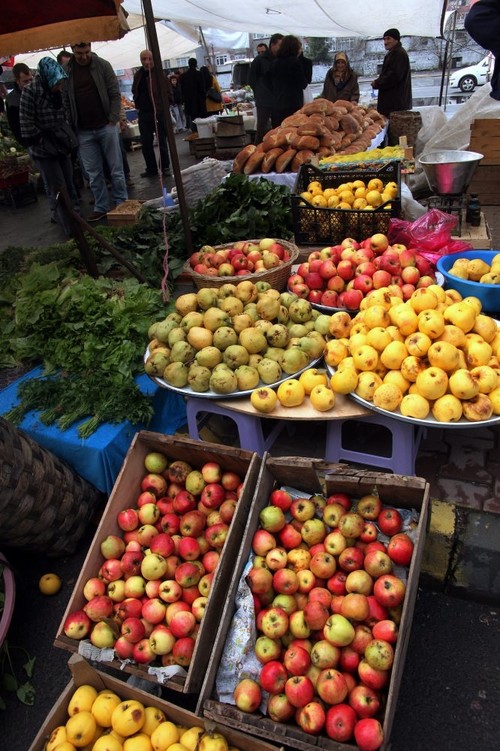 Yalıkavak Bazaar in Muğla, which has taken place every Thursday for about 50 years, is one of the most comprehensive and popular bazaars on the Bodrum peninsula. Although various bazaars are popping up all over the region, the Yalıkavak Bazaar is differentiated by its rich diversity, offering everything from clothes to wild herbs, jewelry to vegetables, accessories to organic oils.
In a separate section known as the "cloth bazaar," local headscarves, clothes and other textiles are sold, while other areas provide fruit, vegetables, herbs, organic olives and olive oil, almonds and other dried nuts and fruits. The bazaar draws a lot of attention from foreign tourists, experiencing its busiest period in summer, between July and August.