Recently held in Barcelona, the Mobile World Congress (MWC17), one of the world's biggest technology showcases, has become a unique meeting point for the entrepreneurial network. As a side event to the congress, 4 Years From Now (4YFN) entrepreneurial network, organized for the fourth time this year, brought together 600 enterprises and 700 investors from 130 countries between Feb. 27 and March 1. Around 20,000 guests followed the event this year with an increase of 60 percent in visitor numbers, compared to the previous year. Entrepreneurs delivered presentations in various fields including health technologies, large data, digital video, mobile money, artificial intelligence and the Internet of things (IoT) while joining working groups and made critical investor talks.

Mobile power
New entrepreneurial initiatives got the chance to pass on new ideas about artificial intelligence and mobile payment at 4YFN event. More than 200 investors held entrepreneurial talks. WeFarm (London), hu:toma (London) and TheMotion (Madrid) enterprises received awards in the categories of internet of things, habit-changing mobile applications and digital media. There was a record increase in the inclusion of women in the industry enterprises. The women innovating in technology had a special area of activity that reached 37 percent.

In addition to the event's host Spain, countries like the U.K., the U.S., Colombia, Israel, France, Sri Lanka and Korea are providing financial support for the participation of entrepreneurs with special stands. Besides, giant corporations from the technology, telecom, food and automotive sectors are supporting the event.
Priority in investment
Enis Hulli, a 500 Istanbul Associate Partner, said that they wanted to invest in people who have an impressive knowledge and capacity and a grasp of the dynamics of the company and industry, and gave tips to entrepreneurs. Hulli said that they, as 500 Istanbul, have examined four main points in the investments they have made so far; namely team, product status, use and turnover, and market goal and size. Enis Hulli explained the trick to the entrepreneurs, who are looking for investors.
"The entrepreneur who is ready for the questions to be asked by the investor and knows the answers and the reasons, is aware of his/her strong and weak points," Hulli said. "In particular, an entrepreneur, who reaches this level of awareness to get an early stage investment and understands the risk levels of the company, succeeds in influencing the investor."
General Mobile GM6
General Mobile GM6, the latest edition to Google Android One platform after GM5 and GM5 Plus, has made its debut at the congress. The new smartphone will be available in 45 countries in May and is expected to cost less than TL 1,000. The General Mobile GM 6 runs on Android 7.0 and comes with a 5.00-inch touchscreen display.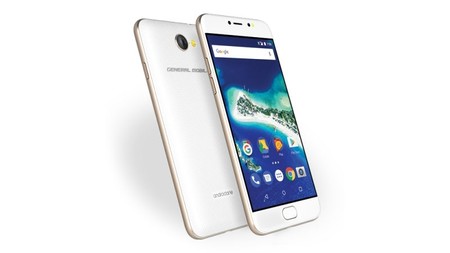 The smartphone is powered by a 3000mAh nonremovable battery. As far as the cameras are concerned, the General Mobile GM 6 packs a 13-megapixel primary camera on the rear and an 8-megapixel front shooter for selfies. The GM 6 houses a quad core MediaTek MT6737T system on a chip. With 3 GB of RAM, the GM 6 has more memory than an average smartphone from 2017. It measures 144.00 x 71.30 x 8.60 (height x width x thickness) and weigh 150.00 grams.
Nokia 3310 returns
Finnish brand Nokia, a former mobile star, unveiled a revamped version of its iconic 3310 model more than a decade after it was phased out. Unlike the original, which was known for its sturdiness, the new Nokia 3310 will be set up for web browsing.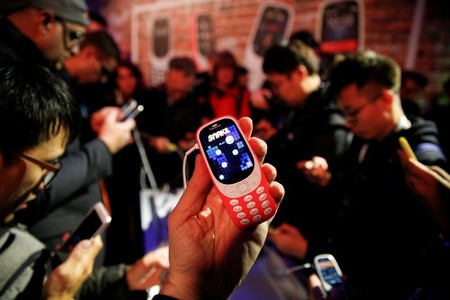 The technology is now horizontal, not vertical. Now is the time to apply the existing technologies to every segment of society with new ideas. That is why everything in the fair is shaped to build the complex infrastructure of institutions, which means that the institutional mind is trying to understand the human mind and behavior. It must win the entrepreneurial agility in order to gain this ability.
Institutions are in pursuit of new ideas more than ever. What happened to Nokia when it was the world leader? They cannot stay away from innovative enterprises. Traditional retail, telecom, banking and finance, automotive giants and all sectors are under threat. They need entrepreneurial agility.