Considered as the birthplace of Turkey's fair sector, the city of İzmir hosts the International İzmir Gracefully Aging Fair and Congress May 11-13. Throughout the fair, formulas to gracefully age will be discussed, and 25 workshops will be offered as well as celebrity talks, yoga and laughter courses and colorful events such as "friendship" therapy.
The İzmir Metropolitan Municipality is organizing the International Gracefully Aging Fair and Congress to draw attention to healthy aging due to the the gradual increase in the elderly population. The fair and the congress will be held in May for the first time in Turkey at Fair İzmir, one of the biggest exhibition facilities in Europe. Formulas for maintaining timeless beauty will be emphasized, as elderly citizens and their families gain academic information and practical insight into aging gracefully.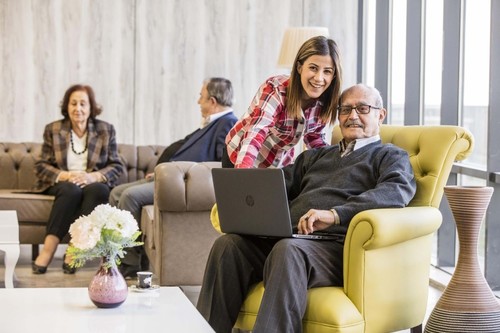 Various aspects of gracefully aging will be presented, while the biological, psychological and social and cultural aspects of aging gracefully will be analyzed and participants take a critical look at the social perceptions of aging and generally accepted approaches to aging will be questioned. In addition, anti-aging strategies specific to Turkish society will be suggested. Citizens attending the fair can participate in interactive presentations, interviews and workshops along with academicians and renowned celebrities.
The fair International will have three categories: scientific program, social program and workshops. The scientific program will have top figures from the medical world giving speeches, such Professor Fehmi Akçiçek, Professor İsmail Tufan, Professor Ahmet Turan Işık, Professor Çiçek Fadıloğlu and Associate Professor Sevnaz Şahin, while the Scientific Advisory Committee presents important information about illnesses.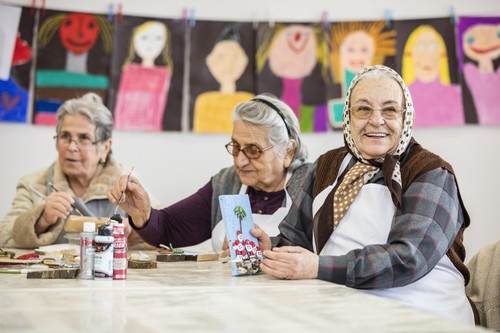 In the social program, fans can meet renowned Yeşilçam actors and actresses.
Twenty-five amusing, colorful workshops will be held that mainly focus on aging, such as Cute Snacks, Are You Also Diabetic? Beauty of Photography, Traditional Arts, My Technology, Recreation, Fairy Tale, Creative Drama and Friendship Therapy.
The hobby workshop will offer weaving, felt, jewelry, stone painting, wood painting and water marbling practices. Other workshops concern English, yoga, breathing, dance, astrology, anxiety and laughter, rhythm and psychodrama.
Children who come to the fair with their grandparents or parents can ride ponies brought by the Karşıyaka Municipality from Tay Park. Nursing homes and companies that sell medical products will be in attendance, and participants can obtain information from experts.
Cartoon and Drawing Competitions have been held to draw attention to the issue of healthy aging within the scope of the fair and congress. Awards for the competitors (applications continue until April 21) will be distributed in İzmir in a ceremony on May 11.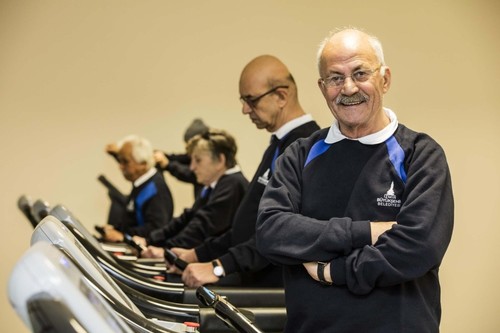 Free, comfortable transportation will be available from various districts in Izmir, such as Egekent, Bostanlı, Bornova, Otogar, Tınaztepe, Sarnıç, Narlıdere and Halkapınar. For more detailed information, visit the official website at www.ukeyf.org.
Demography of Turkey
According to the Turkish Statistical Institute (TurkStat), the elderly population (65 and over) was close to 6.5 million in 2015 and exceeded 6.6 million in 2016. The proportion of the elderly population in the total population increased from 8 percent in 2014 to 8.3 percent in 2016. Regarding the elderly, the number of women exceeds the number of men by 1.9 percent. The largest segment of the population is between the ages of 15 and 65, making up 68 percent of the population. Of the 167 countries with the highest number of elderly, Turkey ranks 66th.