The summer is about to start for people in the northern hemisphere and the search is on to find activities that will turn this holiday season into a joyful experience.
Generally, activities we involve ourselves in change from season to season, and in summer there are numerous options, such as hiking, picnicking and fishing.
This summer, however, we invite you to explore some new ways of having a good time. If you want to revitalize your monotonous life, here are all the things you can do this summer.
Sail into open seas
​
If the deep blue sea is your calling, then it's time you learned how to sail. Speaking to Daily Sabah, Gül Çelikel of Atlantis Yachting and Training Center in Fenerbahçe, Istanbul said their doors are open to anyone, young and old alike, who wants to learn how to sail.
There are two types of training the Atlantis offers to enthusiasts. You can choose the 20-hour long beginners training for just TL 700 ($196), at the end of which you will have sufficient skills to assist in sailing a boat.
Or the other option is an extensive 45-hour course that teaches you how to navigate a boat on your own and use navigation tools such as a compass, ship routes and other equipment. This maritime training will set you back TL 1,400.
In addition, the club also offers a 30-hour training course for those planning to take up sailing as a sport. Atlantis organizes tours in Bodrum and Marmaris as practice for competitions. The equipment is supplied by the club.But if you do miss your chance to learn how to sail this summer, you needn't worry, because the club offers training throughout the year.
Dive into cool waters
​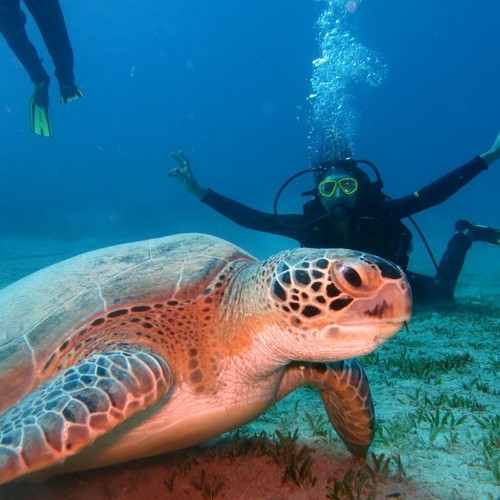 The season has started to warm up and Turkey's blue seas are already calling holidaymakers from far and wide. But for those who do not have enough time for vacation but still enjoy the blue sea, the Scuba Diving School in Istanbul's İstinye district offers the chance to discover the underwater world.
At the school, you can create your own schedule and dive at any time of the day. Altay Başaran, a diving instructor at the club, said, "Our trainees attend theoretical classes every week, in the morning or evening. And for real diving, we organize tours to the Aegean or Mediterranean seas at the weekends. Once done with the training, we offer diving certificates to our trainees."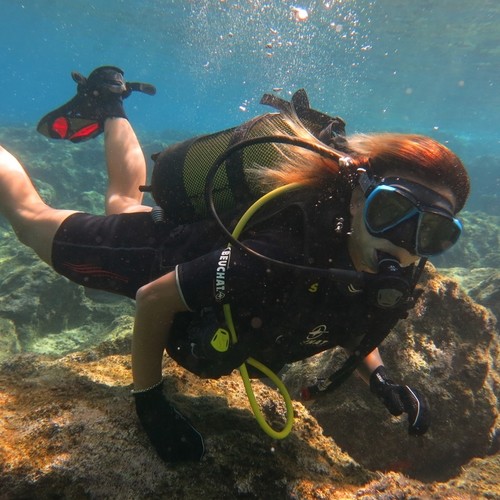 If you only want to attend the theoretical classes, the fee is TL 450. However, if you already know how diving works and just want to practice, the fee is TL 650.
Fire the Arrows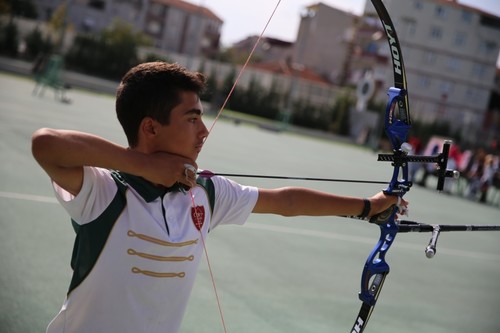 Archery holds a special place in Turkish history. If you want to follow the footsteps of your ancestors, the Archery Foundation at Istanbul's Okmeydanı offers training to enthusiasts of this historical sport.
The foundation also offers traditional and modern archery training to children free of charge. The training session lasts 80 minutes and is conducted by professional trainers. Adults can also attend the foundation twice a week for a monthly fee of TL 100.
Ride a horse into sunset
If you want to experience horse-riding, there are a few purpose-built ranches around Istanbul and the neighboring provinces. You can travel to Binef Horse Farm, located in Düzce, just outside Istanbul.
You can sign up for training or take small tours around the ranch. The farm also has cute little ponies for children. There are also small football, basketball, volleyball fields and restaurant services available at the farm.

Make your move on the dance floor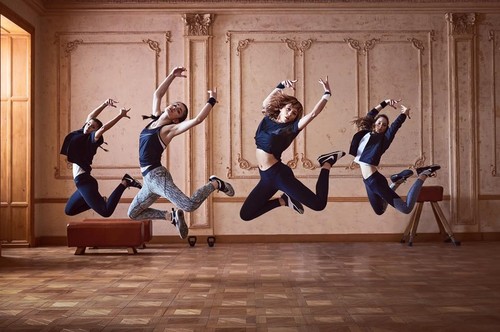 Forget the moves that spring to mind when somebody says, "dance." Dans Fabrika, dance school located in Istanbul's Levent district, will surely open your mind.
Speaking to Daily Sabah, Berfin Ateş of the Dans Fabrika said, "Contemporary dance has become unique with up-to-date music."
You can sign up for modern dance lessons or go classy by taking up high-heeled dance. But if you feel a little daring, there is no reason why you should not sign up for jumping fitness.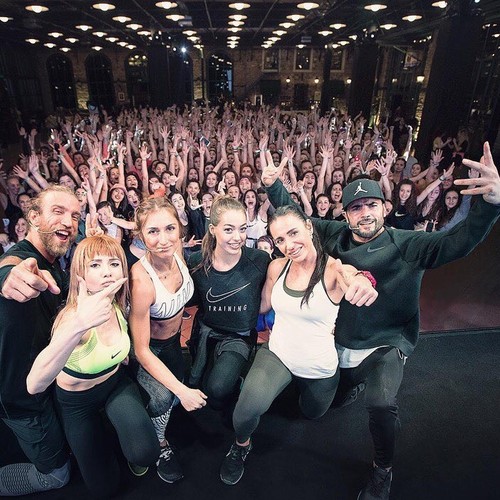 As the name suggests, this involves just jumping on the trampoline and learning the moves. The main purpose of this course is to do sports, dance and have fun.
You can also learn urban hip-hop. This dance lesson consists of three levels with "Beginner's Level" running for six months. You can also sign up for all the courses and attend them two days a week. The monthly fee is TL 150, for each discipline.

Bake a tasty cake
If cooking is your thing and you want to learn how to make pastries, consider attending a short workshop at the Culinary Arts Academy (MSA) in Istanbul's Maslak. They also offer long-term courses that will turn you into a professional culinary expert.
After successfully completing the courses, you can decide to open your own shop or just cook small surprise meals for your family.
There are various programs at the MSA, which is one of the Istanbul's best training centers. You can choose the most suitable course according to the amount of time you have to invest as well as your according to your interest. Daily workshop fees vary between TL 170 and TL 210, depending on the programs.
Additionally, if you are interested in longer and more extensive courses, you can learn new recipes and expert tips with an eight-week workshop that costs TL 1,550. For detailed information, you can visit the MSA's official website at www.msa.com.tr.