Tourists visiting the Marmaris district of Muğla province are doing much more than enjoying the sun, sand and sea. Thanks to semi-submarine tours launched in recent years, tourists are able to discover the Aegean's underwater world.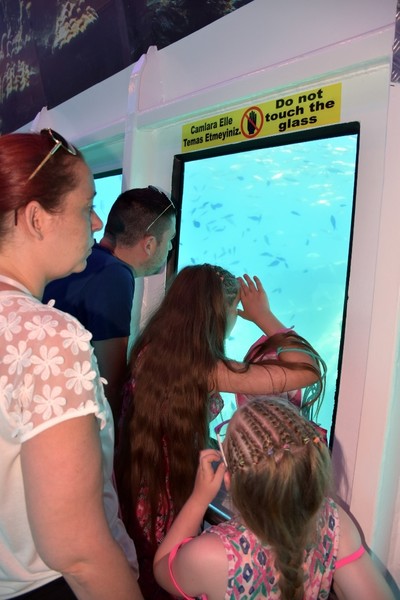 Yusuf Dirmil, a semi-submarine captain, told Anadolu Agency (AA) that public demand for underwater tours has doubled since last year. Expressing his happiness in delighting people by taking them to the explore the wonders of the underwater world, Dirmil said all who participate are unable to hide their astonishment.
Murat Kuyumcu, one of the partners of the semi-submarine, said that the design of the submarine plays an important role in the level of public interest in underwater tours. "People who join our tours come back for multiple visits. Last year, we took about 9,000 tourists deep under the Aegean Sea."
Vedat Çaka, a tourist who visited Marmaris and went on an underwater tour, said it is a source of happiness that allows visitors to get an up-close view of the denizens of the deep. British tourist Nicola Kaytankas also said that this was his first time seeing the sea's inhabitants. "I saw the fish of the Aegean and it was enchanting. This is a tour of a lifetime," he said.