The best living voice in classical Turkish music was mistaken and revered as Buddha because of her generously applied make-up during a visit to a landmark temple in Nepal's capital Kathmandu for a reality show.
Bülent Ersoy, a famous transgender signer dubbed as the "Turkish diva," visited Boudhanath Temple along with the co-stars of "Dünya Güzellerim" (Beauties of the World), a reality show aired by Turkish broadcaster Show TV.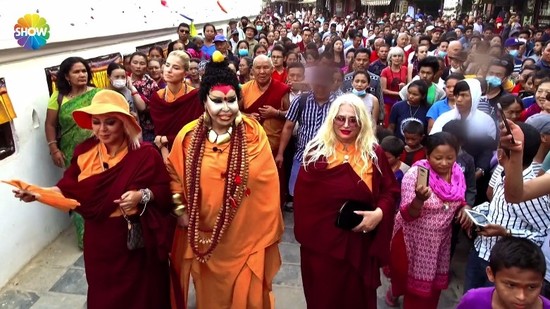 The 65-year-old performer, who was wearing an orange sari and white face make up, immediately attracted attention from over visitors, who began to crowd around her.
Inside the temple, several people kneeled in front of Ersoy, who responded, "My children, I'm not Buddha!" Ersoy also reportedly recited the basmala as she entered the temple and climbed up the stairs.
Video clips showing Ersoy at the temple went viral in Turkish media outlets and social media circles.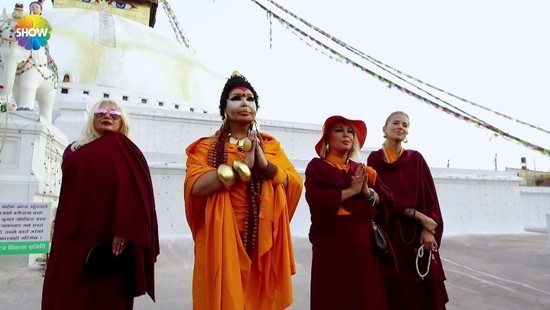 Although the event was part of a television production, and appeared to be a publicity stunt for the show's seventh episode, Ersoy swore that all of the reactions from onlookers were genuine.
Ersoy gained international notoriety in 1981 after receiving sex reassignment surgery in London by a British plastic surgeon. The diva's transgender status, sense of fashion, talent, and successful relationship with the media has elevated Ersoy to iconic status in Turkey.
In addition to Ersoy, "Dünya Güzellerim" features classical Turkish music performer Safiye Soyman, famous 1980's movie artist and not so successful singer of early 2000's, Banu Alkan, and television presenter Burcu Esmersoy.