In the fairy tale of "The Travelling Princess", the heroine is granted one wish: to travel through foreign lands, meet new friends and share her riches with the people she meets.
At the end of her journey, Princess Amira gives up her crown, and makes her home in Greece among the families of refugees who have fled Syria's war, helping children to find lost parents and one day return to the lives they have left behind.
The story is one of eight tales in a collection of modern myths and fables invented by Syrian and Kurdish children living in Thessaloniki, Greece.
Brazilian journalist Debora de Pina Castiglione and her sister, illustrator Beatriz, recorded the stories and worked with designers and translators to create a book now sold in 11 languages throughout Europe.
"Travelling Tales" aims to encourage communication between young refugees and others children, through the universal language of myth and wild imagination, Beatriz said.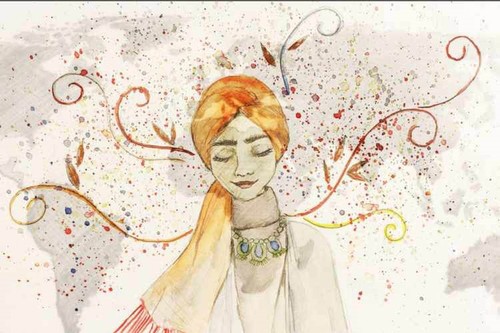 "The stories created by the children are super happy, and full of creativity and adventure, and really funny."
Beatriz, one of five illustrators to contribute to the book, said the sisters wanted to give children and their parents a chance to talk about the war and refugee crises.
But the book is above all an expression of childhood fun that should allow readers in communities hosting refugees to see the authors not as victims but as children, who share their excitement and fantastical imagination, she added.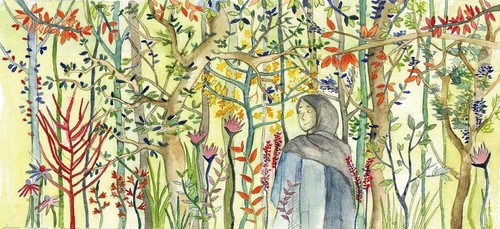 Among the stories, readers find a plucky duck who lives in a chocolate house, a king who gets lessons in kindness from his children, and a battle between aliens and chickens for earth's last remaining eggs.
"There's a lot of fantasy: there are extraterrestrials, fairies, magic - it's really diverse," Beatriz told the Thomson Reuters Foundation.
Journalist Debora has volunteered in the Greek camps since August 2016 and said she and her sister had long dreamed of working together on a book.
Over four months, Debora hosted workshops with children aged between four and 14 in three camps - Vasilika, Lagadikia and Oreokastro - and in the city of Thessaloniki, to listen to stories and help children develop ideas.
She said they had not aimed to get the children to discuss their experiences fleeing war, but instead to create a space for them to express themselves.
As they began recording stories, one theme reappeared in every tale, best demonstrated by Princess Amira, said Beatriz.
"In all of the stories children speak about welcoming and belonging and being accepted, which reflects obviously the experience they have been through," she said.
The book has been popular in Italy and Greece, countries with large refugee populations, said Beatriz.
Some 60,000 refugees and migrants, many from Syria, have become stranded in makeshift and formal camps across Greece since Balkan countries closed their borders last year to those trying to reach western and northern Europe.