Saudi Prince Talal bin Abdulaziz Al Saud arrived in southwestern Turkey's Bodrum with 300 suitcases, which were transported to his hotel by a removal lorry, reports said Monday.
According to reports, the private jet carrying 62-year-old Saudi prince, also known as "The Red Prince" and his 150-strong entourage landed in Bodrum-Milas Airport late Sunday.
Officials from the Saudi Consulate greeted the prince and his family, while traffic police and special operations teams accompanied them as journalists were asked to leave.
The royal family's luggage reportedly included 300 suitcases and 30 bicycles and were loaded by 50 people.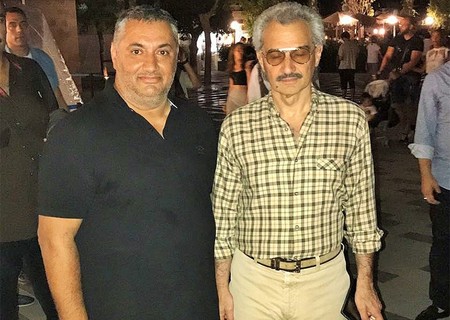 Saudi Prince Talal bin Abdulaziz Al Saud (right) (AA Photo)
Reports also noted that another jet carrying the prince's suitcases previously arrived in Bodrum.
The family is expected to spend their vacation at an ultra-luxurious villa in Bodrum's Göltürkbükü neighborhood for a week, then head to the Aegean for a blue voyage across the Turkish Riviera.