The catwalk has met the auctioneer's gavel and gone online.
In a streaming fashion show Saturday, a California auction house aimed to modernize the auction format with what it calls the "first ever runway fashion show auction."
GWS Auctions offered for sale a vast collection of Chanel-labeled fashion and accessories, along with items formerly belonging to late Hollywood actress Elizabeth Taylor.
The entire collection would be worth more than $25 million if bought in stores at current prices, organizers said, though the seller wished to keep final selling prices private.
During the sale in Beverly Hills, models wore the main pieces while the show was streamed online "so bidders from around the world can participate," GWS said.
Prior to the sale, event organizer Brigitte Kruse told AFP it would not be a stereotypical auction "where people show up and see things laying out or hanging up."
"We're actually going to provide a live visual for our bidders," she said.
The firm put up for sale a collection of 225 pieces, including 139 labeled Chanel. They are from the collection of a former honorary consul of Liechtenstein, Mary Jean Thompson.
Also on offer was jewelry and other articles from a Californian family who are descendants of Vietnamese royalty.
GWS calls it "one of the largest personally-owned Chanel collections," but the auction also included pieces labeled Dior, Gucci, Louis Vuitton and Valentino.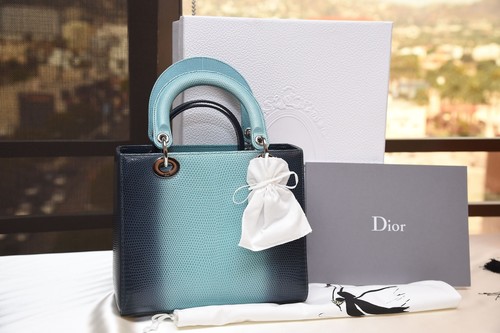 Among the items is a ring estimated to be worth more than $300,000. It is set with a yellow diamond and belonged to the Nguyen dynasty of Vietnamese royals.
Another ring, which Kruse said Thompson obtained at an AIDS fundraiser, belonged to Elizabeth Taylor, the movie queen whose works included "National Velvet" and "Cleopatra." She died in 2011.
The ring is valued between $20,000 and $40,000 but Kruse said it has small diamonds and was not one of the actress's "quintessential pieces."
"There are no photographs of her wearing it," Kruse said.
Without Taylor's name associated with it, the ring would be worth no more than $1,500.