After a long, busy day, all we want is to relax, hang out with friends and eat some delicious food while looking as great as we did all day long. However, it is not easy to keep your look fresh all the time, and as a side effect of a modern city life, we are always in a rush to do things, which does not allow us to start over with everything, such as redoing our makeup. Thus, we need some tricks to revive our look without it being time-consuming or any major steps, carrying ourselves from a day to night look quite easily.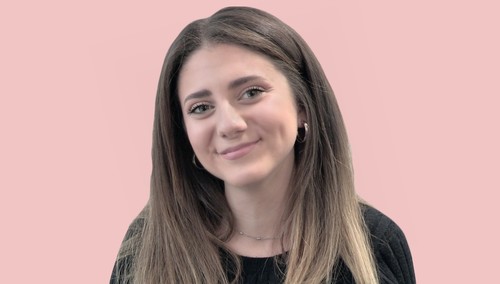 At night, since we lose the daylight, we lose the shine on our faces. Those soft colors which suit us perfectly during the day wash away easily at night. It seems as if you do not have on any makeup at all. Besides, compared to a day look, for a night look, we have the right to do whatever we want in terms of drama, so why wouldn't we? Thus, the main point of a "from day to night look" is to exaggerate almost every step of your makeup.
First, the eyes. Start from the outer corners of your eye and slowly build up your eyeshadow to reach the smoky eye effect. The only thing you have to do is to pick up the colors you used on your crease early in the day and build them up. In order to further increase the effect of the look, you can choose a color that is a shade or two darker than your initial crease color. If you wish, you can also use a darker shimmery color on your eyelids on top of the initial shimmery eyeshadow; the same rule is valid if you prefer to use a matte color on your eyelid as well. It would amp up your look even more! Also, do not forget your lower lashes. Even if you did not leave them bare in the morning, going over them with a darker color and using mascara to frame your eyes adds more drama, which is all we want from a night look! Another important factor is having long-lasting makeup. On this point, your eyebrows are important since they frame your face. Using an eyebrow mascara to keep your eyebrows in place for the entire night will save you from another concern in your life.
When you finish your eyes, move on to your face. First, re-powder your face or use a blotting sheet to get rid of the oils your face produces during the day. Even if you don't have oily skin, your face most likely produced a bit of oil especially in your t-zone, which is your forehead, nose and chin area. Thus, in order to avoid a shiny look, powdering your face is a necessity. We want to look bright and glorious, but not shiny and out of control.
Additionally, it will also make it easier for other powder products to be applied on top of your skin, which brings us to our next step: Touching up blush, highlight, and bronzer. They tend to wash away the most compared to other face products. So, emphasizing them with a stronger hand is crucial for a perfect night look, since they were already lightly used in the first place. If you used cream products early in the morning to have a more natural look, going over them with powder products will not only emphasize your look but also make the products last longer. You can also do a bit of contouring with a stiff, angled brush to get a more structured look, giving your face a more defined shape.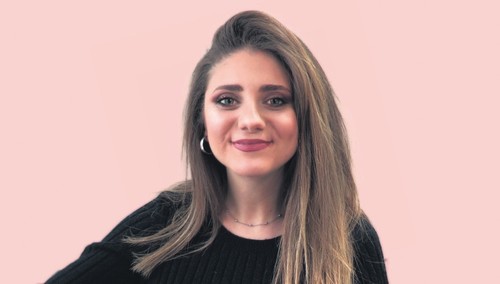 The next step is darkening your lipstick color. In the daylight, since we desire to look more natural, we tend to use more nude, pinky colors. However, using a darker, bolder color on the lips will bring the life back to our faces that washed away as the daylight disappeared and made our look more transparent. Besides, although a regular lipstick is creamy and comfortable and that's why they are usually preferred during the day, they also need to be touched up regularly since they are not locked into place. Thus, use a liquid lip to have color on your lips for hours without needing to touch up every few hours. You'll also be able to enjoy eating and drinking food without any worry.
Transform your makeup look from day to night - by Şeyma Nazlı Gürbüz @SeymNazli | DS Lifestylehttps://t.co/cFTZ7IPkw1 pic.twitter.com/SLan5MnXHt

— DAILY SABAH (@DailySabah) 18 Ocak 2018
Finally, use a setting spray to keep everything in place and to get rid of a possible cakey look which might occur every now and then due to the use of powder. Now, you are ready to continue your night without any worry and major change, enjoy!