Children and parents are waiting for UNIQ Istanbul's art and nature events during the semester break. UNIQ, which offers alternatives for people of all ages and tastes, provides children and youth the opportunity to experience new art and to meet at events where they can have fun and improve themselves.
Musicals
The "Masha and The Bear" children's play, which was staged by Tarık Şerbetçioğlu, can be enjoyed by little spectators on Jan. 21, presenting the funny adventure of Masha and the bear.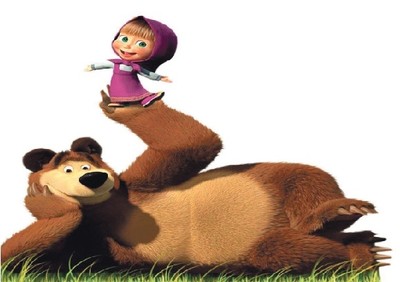 "The Garfield Musical," which tells a New Year story of the famous cat will be presented on Jan. 27. The musical includes dances, special costumes and extraordinary sound and light effects.
Another musical in the program, "Ballerina Princesses," will be onstage at UNIQ Hall on Jan. 28. The musical, which tells the story of ballerina princesses who have to work together to save their country, opens the doors of a magical world.
Glass Room kicks off
The play "Oz Country," has amazing lighting, costumes, set design and choreography and presents the struggle between good and evil through Dorothy's adventures. Having been awarded the best production prize at the 2012-2013 Direklerarası Theater Awards, the play aims to instill positive feelings in children and support their psychological development. The metaphorical narrations in the play add a new dimension to children's creativity. The play has performances Jan. 23-30 at Glass Room. The exciting adventures of a smart cat that wants to enrich his master, "Puss in Boots" explains that true wealth is love and sharing. This funny and instructive musical will be performed on Jan. 20 and Jan. 24-27 at Glass Room. "Pearl Kingdom Princesses Musical," a magical underwater story, focuses on King Oceanus's struggling against water pollution. The play will be at Glass Room Jan. 27-28.
Learning and fun
The Smart Kids Club will be at UNIQ Istanbul every weekend throughout the semester with a dynamic interactive show prepared by famous magician, actor and scriptwriter Kubilay QB Tunçer to develop children's creativity and support their self-confidence.
"Historical Journey with Brother Özgür" will present an adventure to children. The show, where theater artist Özgür Özgülgün introduces some historically important figures, is every Saturday at UNIQ Istanbul.
Art and science together
UNIQ Istanbul currently hosts the most comprehensive Leonardo da Vinci exhibition in the world, which started its journey from Turkey to the UNIQ Museum after premiering in Belgium. Displaying more than 200 pieces, including 100 replicas of da Vinci's original sketches, unique copies of his handwriting and reproductions of his paintings, the exhibition also gives children the opportunity to examine some pieces and machines.
UNIQ Winter Tales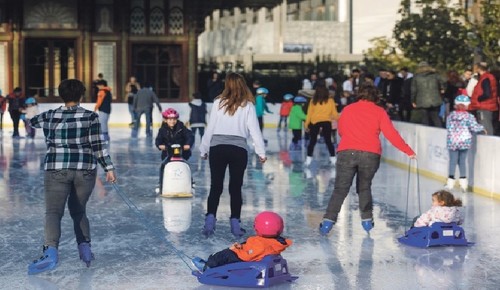 UNIQ Istanbul also has a 1,200-square-meter, open-air ice-skating rink in cooperation with Vega Ice. UNIQ Winter Tales, the biggest open-air ice rink in Turkey, is great for those who want to try something different. It also has a professional ice-skating team and trainers.
Tickets for these events can be bought from www.biletix.com. For more information, visit www.uniqistanbul.com.