Going to the office from nine to five is not something that the new generation wants. Most people prefer to work from a home office or start their own companies with new innovative ideas. In this environment, this new generation of workers sometimes find themselves in need of an office space to arrange business meetings or to concentrate their work in an office atmosphere. To meet the needs of people looking for a spot to hire in an office, Workinton offers co-working, virtual office, ready office and meeting room services.
SwissOffices are one of the initiatives that have been offering office solutions to businesspeople, entrepreneurs, professionals and institutions since 2009.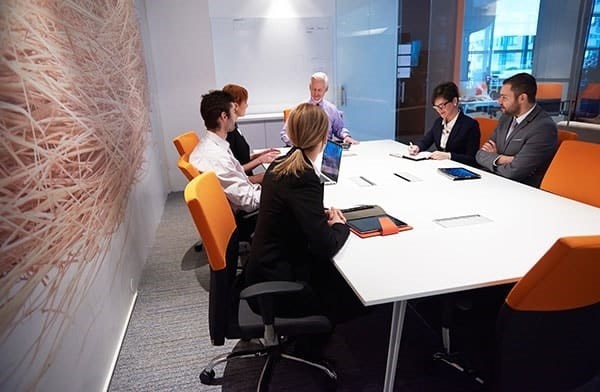 Ömer Faruk Albayrak, the managing partner of SwissOffices Turkey said they first began to offer office services to the companies that want to outsource their business or those that simply wanted to cut their expenses. However, with the growing number of entrepreneurs, companies that offer office solutions began to grow as well, according to Albayrak.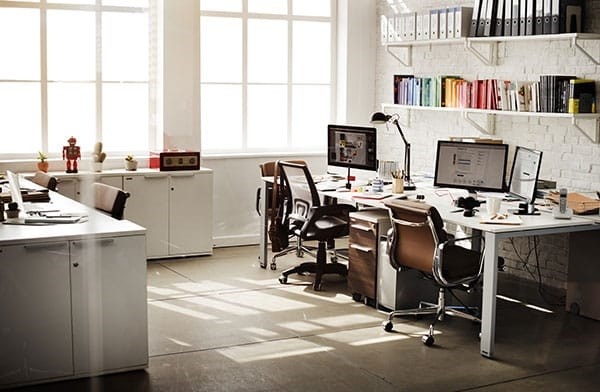 "With a fee that varies between TL 500 [$132] and TL 1,000, individuals and companies can use the opportunities offered by our office spaces. They can rent out desks or even conference rooms. Our secretaries answer the phones for the companies or entrepreneurs with their company names or titles as well," said Albayrak.
Stating that the future of the sector is bright, Albayrak said companies like SwissOffices help small or private business to be more professional.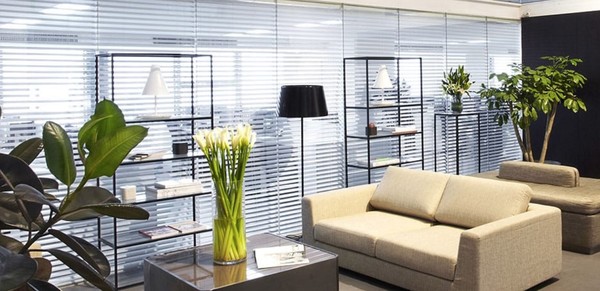 With the growing number of rental office spaces, it looks as though the trend of working from home is decreasing.
"Working at home makes it hard to concentrate," said Albayrak, adding that the office solution systems are likely to replace home offices.
"It is important to adjust female workforce into a business. Women entrepreneurs seek out office spaces to work in a more quiet and professional work environment. Lot of the individuals that SwissOffices work with are females. Rental office spaces are also a blessing for home office workers with children," added Albayrak.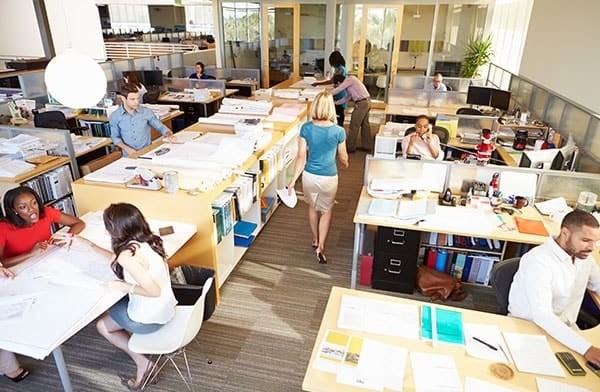 "Many people who lost their jobs in the economic recession or those who become entrepreneurs by benefiting from state-sponsored incentives and loans prefer shared offices," said Pınar Massena, CEO of Workinton.
"Many domestic or foreign businesses looking for an economic or temporary solution moved their offices to Workinton branches. In the period of economic revival, the number of meetings, as well as the interest in ready offices is increasing."
The widespread use of the internet and mobile technologies is growing along with people's perception of an "office life." Flexible working models have begun to be preferred both for human resources and for easier access to information. Although once home offices became a trend, it turned out that employees need motivation and concentration and home offices were not very efficient.
"Co-working culture also emerged as a result of all this seach. The understanding of the fact that the resources of the new economy are not infinite led to cooperation," Massena continued. "Co-working areas come to the fore among places where the sharing economy is most seriously applied. The main reason for this emerging trend is entrepreneurship and entrepreneurs."
Stressing that entrepreneurs whose numbers are increasing day by day enable new ideas and innovations to be globalized in the online world every day, Massena said that there is a rapidly developing ecosystem in the world, that the new trend brought by the sharing economy laid the groundwork for the co-working system, that the adventure starting with cafes and home offices were replaced by shared offices, and that this system, which has just launched its development, is rapidly becoming widespread in Turkey just like the rest of the world.
Small and large companies working free or under an institution often use co-working areas and these areas have recently turned into an atmosphere where entrepreneurs and start-ups can live, which means a co-working environment for more than 100 start-ups or entrepreneurs.
To meet this need, Workinton provides ready and virtual offices, individual work tables and meeting room services in co-working areas, has a team that provides incubation center services to organizations, as well as organizations and locations that provide system development for start-ups, highlighting that they aim to bring together start-ups and entrepreneurs with international investors and contribute to the development of the ecosystem.
"The history of co-working areas is considered new in Turkey. We can say that there are close to 35 companies that offer co-working spaces in Turkey," Massena said.
The world is no stranger to the co-working office spaces. This system is heavily developed in Asia and the Americas and in the U.S. The biggest co-working space provider in the world, Wework, is a $20-billion company.
"The U.K. is one of the countries where the co-working system has shown rapid development. In 2017, some 13 percent of real estate investments in the U.K. are seen as an investment in the co-working system," Massena added.
Stating that secretarial, advanced call-center services, payment of cargos, possibility to work in every location in 14 points and common printing from the desired location are the other services they provide, Massena also noted that members have the right to benefit from seminars, conferences and trainings free of charge or with discount.
Workinton CEO Massena noted that the shared office space sector grew by 30 percent in the world in 2016 compared to the previous year, with the number of members reaching around 1.2 million with an increase of 41 percent, and that the number of offices has also increased with the rise in the number of users.
Massena also underlined that innovative companies around the world are moving their workplaces to this kind of ready-made office to be more economical and more focused on their businesses. "Seventy-one percent of co-working space users says they are quite willing to collaborate. Sixty-one percent of those using co-working areas pay their own wages, while the companies pay for 26 percent," she continued. "In other words, they put their staff to work in these areas. Forty-one percent of the members come to the office every day. The frequency of coming to the office is generally every three days."