As our lives get evermore digitalized, the issue of cybersafety becomes more and more important. It is getting harder to protect ourselves from online pirates or our children from websites and harmful content.
From each and every website we register online, we receive messages like, "We give importance to privacy and safety of your personal data. You can reach the Protection of Personal Data policy of our company here." The reason for these messages is to prevent your personal data form being stolen. We need to make a firewall which can protect us against thousands of harmful websites and malicious software that appear every day.
Roksit, a 100 percent domestic and locally produced software, helps you keep your home and office devices safe. It determines nearly 2,000 harmful websites every day using artificial intelligence technology.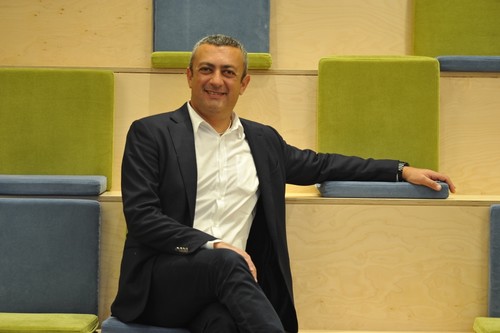 Aybars Karaatmaca, founding partner of Roksit.
The internet safety software provides protection for homes and work computers. It lists nearly all websites on the internet in its database and categorizes them into "news, sports, shopping, social media, game, 18+ and harmful software." When a user wants to view a page on purpose or by chance, this request goes to Roksit database first and then it makes sure that the user will be in a safe environment. Therefore, websites that may open automatically after clicking a harmful link in a phishing emails in the form of a bank statement or telecommunication bill will be blocked.
One of the founding partners of Roksit, Aybars Karaatmaca said , "We are creating a firewall against hackers. Therefore, users are protected from harmful software that may result in identity, credential theft or database hack as well as ransomware and bitcoin mining without permission. According to the usage preferences, adult contents cannot be reached unintentionally because of the system."
He added that the software steps in the shortest time possible.
Two thousand websites hunted daily
The solution was developed as a cybersafety precaution for institutions and organizations like bank, hospital, university, municipality and e-commerce companies. Roksit has more than 250,000 individual users from nine different countries as well as more than 100 companies.
Every day, users make more than 250 million requests to its database, which has categorized more than 150 million fields. Roksit has a 99.9 percent accuracy rate in terms of website search. It also categorizes between 1,000 and 2,000 new websites every 24 hours, thanks to its AI-driven algorithm. The determination of a new harmful software or website takes less than a minute.
Turkish giants like, Turkish Airlines, Kuveyt Türk Participation Bank, Boyner Holding, Acıbadem Health Group, CK Energy, Sincan Municipality and Van Yüzüncü Yıl University are among Roksit's clients.
Roksit saves you money with filters
Roksit's aim is to gain a foothold in the U.S. cybersafety sector market. It is part of the INNOGATE program, founded by Istanbul Technical University (İTÜ), that draw a road map and to provide training and consultancy services for start-ups that want to open up to the U.S. market.
"We have learned how the U.S. cybersafety market works at a five-week education program in the Silicon Valley and Chicago," said Karaatmaca.
He added that companies provide savings for businesses as they can filter the recordings that the system produces and feature them in the U.S. market.

The threat of Çiftlikbank predicted two months ago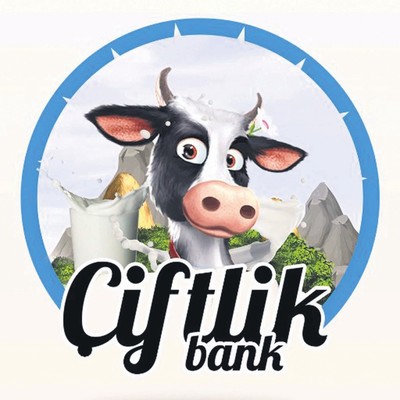 Roksit can prevent access to pages like Çiftlikbank, a Ponzi scheme involving a virtual farming simulator, by blacklisting them. Roksit co-founder Aybars Karaatmaca said that one of their clients used Roksit to block Çiftlikbank two months before the scandal broke out, thus helped their employees from falling victim to the scam.Karaatmaca explained how the customer had predicted the danger of Çiftlikbank, "One of our corporate customers who have 4,000 users saw that many of their employees spent time in this website throughout the day and affected each other. The number of the victims increased in the company. However, they used a real-time administration panel as it is impossible to block this site with present safety devices. Therefore, Çiftlikbank web and mobile sites were blocked in all in-house devices, such as telephones, tablets and computers, through Wi-Fi. There was no need to install software for each device. The access to the site through email links that were sent to the employees by Çiftlikbank was also blocked."