The Muslim world has to develop its own sense of confidence and ambition, Yusuf Islam, world-famous musician, lyricist and educator, said on Thursday.
"It is hard to find a Muslim country producing its own airplanes, cars or televisions," said Islam, also known as Cat Stevens, speaking at the World Halal Summit 2018 in Istanbul. Islam, who started his music career in the 60s, became a Muslim in 1978. He has a chain of schools and charities.
"The Muslim Ummah had lost its role as a global teacher of this brilliant message [Quran]," he added.
There's no unity in the Islamic world in economic and political sense, Islam said, adding that Muslim countries were dominated by thoughts that were alien to the philosophy of Islam.
"So many schools today are teaching brilliant things, technologies [...] but where is God, where is Allah," he said.
He said Muslims should come out of the nostalgia of their past glories and invest on themselves.
Islam was also presented with a peace award in the summit.
The four-day summit and Sixth Organization of Islamic Cooperation (OIC) Halal Expo organized under the auspices of the Turkish Presidency kicked off on Thursday.
Over 500 buyers, 250 exhibitors, academics and experts attended the expo and the summit from the Middle East, West and Central Europe, the Balkans, and Africa.
Prior to the summit, Islam also attended a conference at the NUN Schools Campus in Istanbul's Beykoz district where he touched upon his life, musical career, education activities and conversion to Islam. He also answered the questions of students and their parents.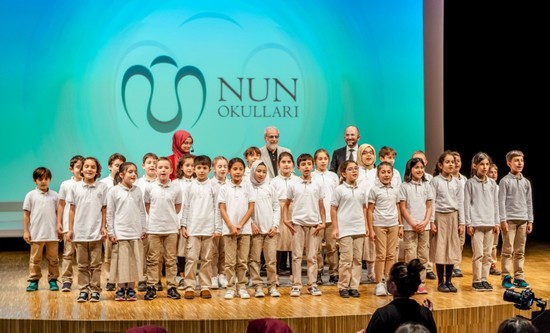 Photo: Sabah / Hatice Çınar

Islam said that he was expressing his solitude and quest in the songs that brought him fame in the 1960s.
He said he chose the name "Yusuf" after Prophet Joseph's famous story.