CAIRO
— Former chief of staff and leader of the coup whom overthrew Muhammed Morsi, Abdel Fattah Sissi, has sworn in at the ceremony held in the Egyptian Constitutional Court on Sunday to start his duty as president.
Security measures were tightened in Cairo to curb possible protests.
Sissi has received 96 per cent of votes in the election held last month, which was criticized as being an illegitimate and unjust election by a significant number of Egyptians.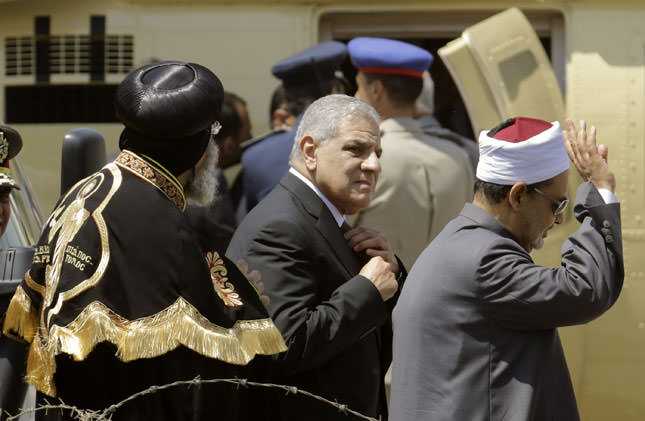 Coptic Pope Tawadros II, left, Egyptian interim Prime Minister Ibrahim Mehlib, center, and Grand Sheik Ahmed al-Tayeb, the head of Al-Azhar, leave the inauguration ceremony for President Abdel-Fattah el-Sissi at the Supreme Constitutional Court, in Cairo, Egypt.