Radical militant group Islamic State of Iraq and Syria, ISIS, has attacked the Turkmen-populated city of Tal Afar in northern Iraq on Sunday, Turkey's Deputy Foreign Minister Naci Koru said.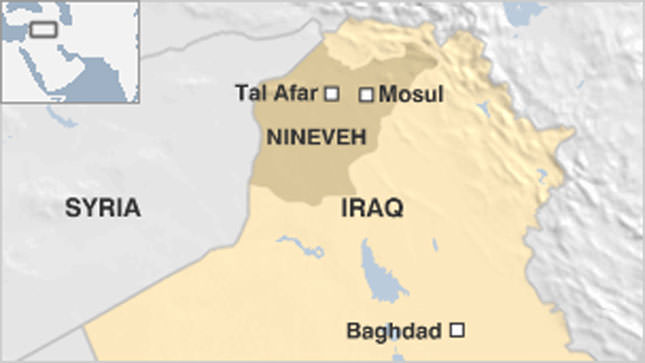 "ISIS's attack was repelled but we lost several Turkmen brothers, unfortunately," Koru said at a press conference in Ankara. He added the city is very important for Turkey "because our Turkmen brothers live over there."
Koru also said there have been no developments regarding the Turkish consulate staff who were abducted by ISIS in northern Iraqi city Mosul last week but said: "There is not a problem about their health." He underlined that there are no plans for a military operation with the United States and that they frequently discuss security issues with the U.S., other western nations and neighbors.
ISIS, which has developed into a formidable force inside Syria, has extended its reach into Iraq since Tuesday, when it seized control of Iraq's second-largest city Mosul. The group seized large swathes of western Iraq's Anbar Province in January, including much of Fallujah and parts of Ramadi, flashpoints of the U.S.-led war in 2003. Iraq has seen a marked increase in sectarian violence between Sunni and Shia Muslims in recent months, which the Iraqi government blames on ISIS.