GAZA CITY— A Turkish Armed Forces plane departing from Israel with 18 injured Gazans onboard has landed in Ankara's Esenboga Airport Wednesday evening.
The wounded Palestinians including one pregnant woman and five children and their relatives reached Turkey on a Turkish C-130 Hercules transport plane, equipped as an ambulance with a capacity of 40 stretchers, for further medical treatment.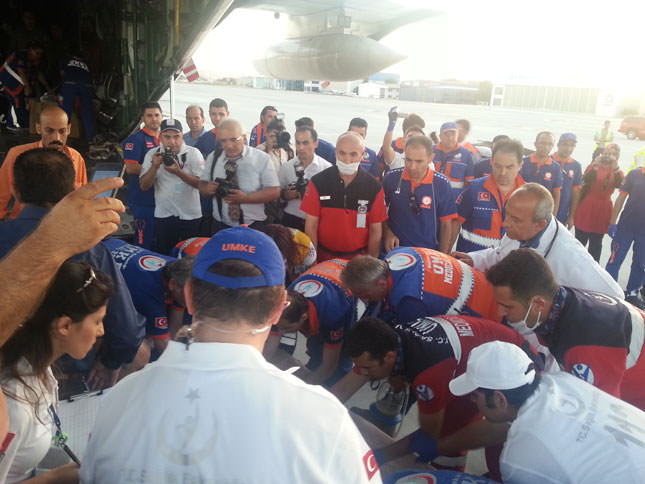 Earlier in the day, they were first taken from Gaza to Ben Gurion Airport in Israel's Tel Aviv by ambulances -- a distance of around 70 kilometers, where they received the first medical treatment by experts from the Turkish Health Ministry before being airlifted to Turkey.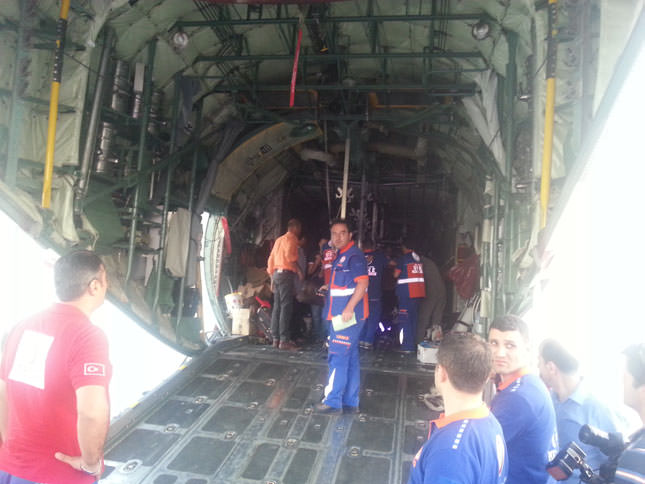 The new group of wounded taken to Istanbul and Ankara has brought the total number of injured Palestinians in Turkey to 25.
Seven others were already airlifted to Turkey during the week as part of Turkey's plan to airlift a total of 200 Palestinians for treatment, Turkish Foreign Minister Ahmet Davutoglu announced Monday.

Turkey's disaster management agency AFAD is planning to conduct another airlift next Tuesday, spokesman Ramazan Sevinc said. Hospitals across Turkey are on standby to receive the wounded.