An Israeli official says Israel has accepted an Egyptian-brokered cease-fire in the Gaza Strip. The official said Tuesday that Israel "responded positively" to Egypt's call for an open-ended cease-fire. Egyptian state media reported the cease-fire was to begin at 7 p.m. local time (1600 GMT).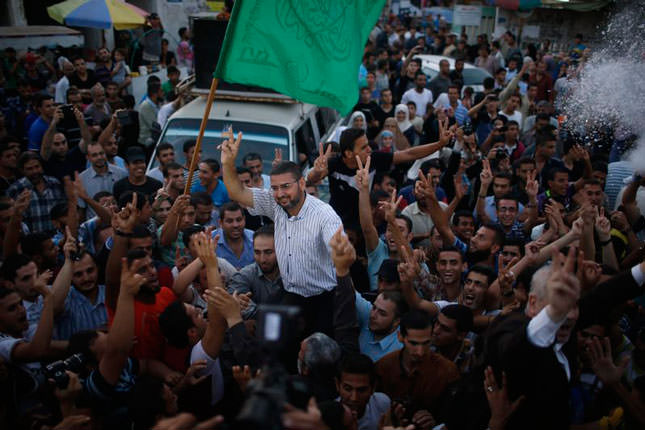 Palestinian factions, including Hamas, have called on Gaza residents to go out into the streets to celebrate their "victory". Seen above is Hamas spokesperson Sami Abu Zuhri celebrating with the overjoyed Palestinian crowd.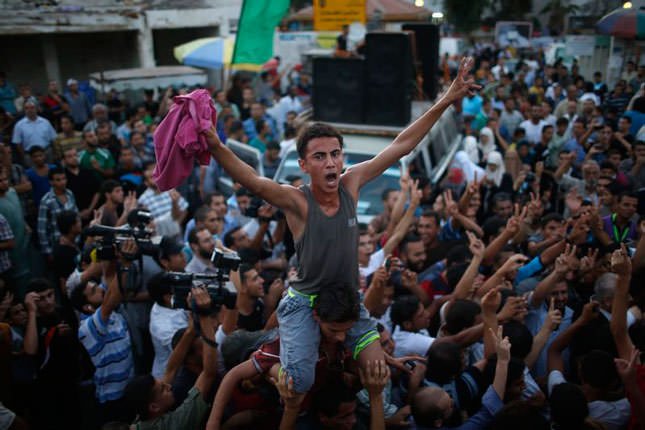 Jubilant Palestinians opened fire into the air while others were seen distributing sweets. Hundreds of Palestinians taking refugee inside the Shifaa hospital in the Gaza City also fired firecrackers in celebration. In the picture below another Hamas spokesperson, Fawzi Barhou, is seen celebrating the cease-fire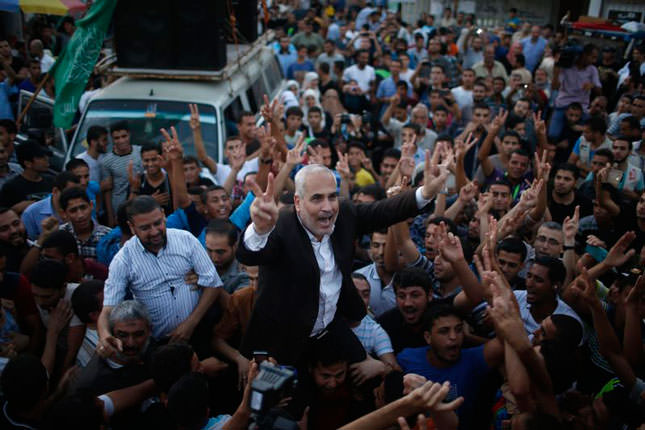 The Israeli official said Israel would ease its blockade of Gaza to allow humanitarian and construction materials to enter the war-battered territory. He said indirect talks on more substantial issues would begin in Cairo within a month. Issues are expected to include Hamas' demand for an end to the blockade and Israel's calls for Hamas to disarm. The official spoke on condition of anonymity because he was not authorized to discuss the issue with journalists.