Thousands of mourners gathered at a mosque outside Cairo on Sunday for the funeral of actress Faten Hamama, a pillar of Middle Eastern cinema who died a day earlier after a career that spanned seven decades and graced the golden age of Egyptian filmmaking.
Her passing drew condolences from across the film industry, and even a rare message, for an artist, from the country's president, Abdel-Fattah el-Sissi. Hamama was 83, according to movie website IMDB, and was born on May 27, 1931 in the Nile Delta city of Mansoura.
The Ministry of Culture said she died after a brief illness. It ordered a halt to all artistic work in the country for two days of mourning.
Hamama starred in dozens of films and worked alongside Egypt's most lauded movie director, Youssef Chahine, as well as actor Omar Sharif, to whom she was married for 10 years. She was known as the "Lady of the Arab Screen."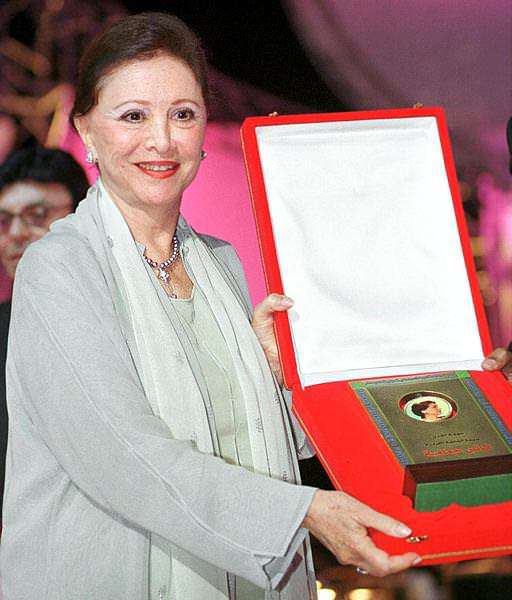 She began her career at the age of 7 after being discovered via a school talent contest, later taking roles as a seductive starlet and over the years increasingly channeling her art to support women's rights and social justice.
"She was a real great artist and she gave an honorable image to Egyptian artists," actor Hussein Fahmy said at the funeral, where mourners prayed outside the mosque entrance where Hamama's casket was carried aloft.
"She was classy, a good speaker and well-respected. We will miss her greatly," he added.
Her 1975 film "I Want a Solution" gave a scathing critique of divorce and marriage laws in Egypt, while 1965's "The Sin" focused on the oppression of struggling peasants.
The Egyptian Organization of Critics and Writers gave her their Star of the Century award in 2000.
She is survived by her husband, Mohamed Abdel Wahab, and a son and daughter from previous marriages.