The semi-official Iranian news agency Fars reported on Tuesday that Iran has taken control of a U.S. ship and its 34 crew for "trespassing" on its territorial waters. Fars did not cite any sources, added without elaborating that there had been no official confirmation of the seizure.
Pentagon spokesman Colonel Steve Warren has identified the ship as Maersk Tigris, registered in the Marshall Islands, and said no U.S. citizens aboard. US planes and the destroyer USS Farragut responded to Maersk Tigris's distress call and are monitoring situation, the spokesman added.
Warren said the decision by Iranian naval forces to fire warning shots over the bow of the ship was "inappropriate" and "provocative." He said a U.S. Navy destroyer was headed in that direction to monitor the situation.
A U.S. Navy maritime patrol and reconnaissance aircraft was also dispatched. It was not clear what the U.S. defense obligation was to the Pacific island nation.
"At first appearance it does seem to be provocative behavior, but again we don't have all the facts yet," Warren told a Pentagon news briefing.
Meanwhile, Iran's official news agency IRNA later reported that the ship was confiscated by naval units of Iran's elite Islamic Revolutionary Guards Corps (IRGC) for legal reasons.
The IRGC source, speaking to IRNA, said the incident did not have any military or political dimension.was a civil matter with no military or political dimension.
Fars had earlier reported that the ship was confiscated due to a court order related to a dispute between Iran's maritime authority and the vessel owner.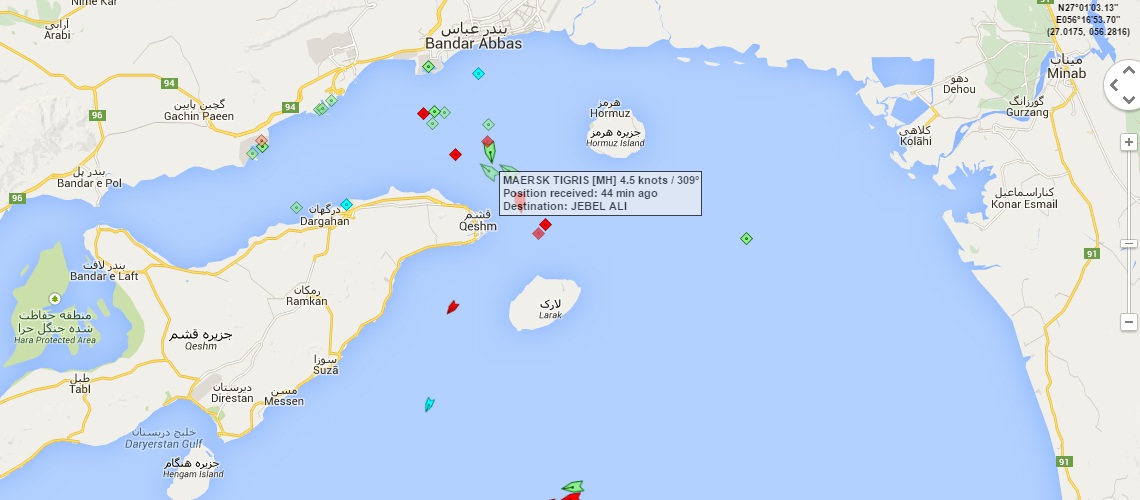 Crude oil prices increased from $56 per barrel to $58 per barrel following the news. Around 20 percent of the world's petroleum, extracted from Persian Gulf's littoral states of Saudi Arabia, Kuwait, United Arab Emirates, Qatar, Bahrain, Iraq and Iran, is being supplied to world markets passing through the Strait of Hormuz.